Electric Dragon 80.000V is a 2001 experimental sci-fi fantasy, written and directed by the legendary Gakuryû Ishii (previously known as Sogo Ishii). Most notable for films such as Crazy Thunder Road (1980), and, most recently, Punk Samurai Slash Down (2018); Ishii started his career creating autonomously produced films or Jishu Eiga such as Charge! Hakata Gangsters (1978), and Panic High School (1977). Having never received a high-quality release, Third Window Films look to change that with their incredible new Blu-ray of Ishii's cyberpunk classic.
Whilst climbing a cable pylon, a young child comes into contact with live electricity but miraculously survives his encounter. As an adult, he goes by the name "Dragon Eye Morrison" and suffers intense fits of rage, with bolts of electricity rupturing from his fists as a result of this accident. Elsewhere in Tokyo lies a vigilante tech-wizard with a taste for electric weapons – Thunderbolt Buddha – whose attention is caught by the electrically-charged boxer whilst on the hunt for yakuza; what ensues is a battle that will light up the entire city!
Comprising of audio/visual insanity, Electric Dragon 80.000V is an effortlessly stylish tour-de-force of creative freedom and fluid cinematography. Filmed on a black and white 16mm camera and consisting of a minimally abstract premise, the film employs its runtime to focus on delivering amazingly innovative visuals throughout. Utilising a variation of frame rate to create an ethereal, dream-like effect, and a multitude of expressive, sometimes conflicting camera techniques, alludes to an assault on the senses in the best way possible.
That notwithstanding, Electric Dragon 80.000V still takes inspiration from a number of popular films from both East and West. The likes of Akira (1980), Eraserhead (1977), Videodrome (1983), and, of course, Tetsuo: The Iron Man (1989), to name a few, have their part to play in the motivation of Ishii in his creation. However, to say that these influences had any major sway in production would be, undoubtedly, redundant as the film's creativity and charm are unlike that experienced in cinema before.
Featuring a propulsive score, the film's soundtrack is provided by the industrial noise-punk outfit MACH-1.67. Comprised of director Sogo Ishii, music composer Hiroyuki Onagawa, actor Tadanobu Asano, and his brother Satoshi Sato, the band's blend of high-speed punk, chaotic noise music, and psychedelic grunge is the perfect accompaniment to Ishii's cyberpunk visuals.
Produced in tandem with Gojoe: Spirit War Chronicle (2000), another film written and directed by Ishii, Electric Dragon 80.000V shares a number of the same cast members—including Tadanobu Asano, Masatoshi Nagase, and Masakatsu Funaki—who all deliver an unscrupulous energetic performance that perfectly matches the film's ferocious pace. Unfortunately, at the time of their release, the films were considered commercial flops, with both considered to be behind the untimely end of production company Suncent Cinema Works.
An incredibly kinetic example of style over substance, Electric Dragon 80,000V is a visually astonishing piece of cinematic anarchy, best described as a rite of passage for those fascinated with experimental cinema. The break-neck pacing, indefatigable performances from a minuscule cast, and unorthodox cinematography all intertwine into an incredible web of the uncompromising punk energy Ishii is so well-known and beloved for as a creator.
Electric Dragon 80.000V is available to purchase here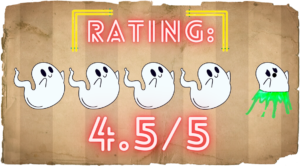 More from Third Window Films: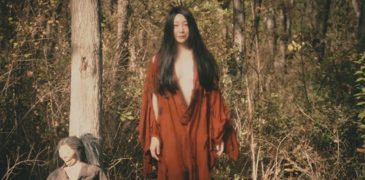 Valentine's greetings to you from Straight Outta Kanto! What would you do, dear readers, if you found yourself in a situation where hordes of bare-breasted lust filled women chased you…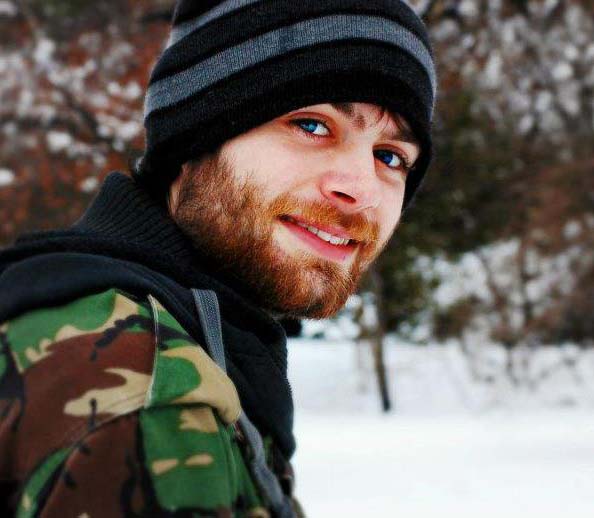 Hey there, I'm Jim and I'm located in London, UK. I am a Writer and Managing Director here at Grimoire of Horror. A lifelong love of horror and writing has led me down this rabbit hole, allowing me to meet many amazing people and experience some truly original artwork. I specialise in world cinema, manga/graphic novels, and video games but will sometime traverse into the unknown in search of adventure.