The musical, as a genre, is one which does not vibe to everyone's tastes. While the generic and predictable musicals that make up a lot of Disney's animated world stays prevalent, Hollywood has long since given up on the genre with only the odd project steeped in nostalgia making it into award season.
That said, the genre has taken some odd turns and inspired genre film makers and the indie crowd to create unique visions of madness backed by inventive scores. Often overlooked as a niche within a niche, here is a sample of some of the best titles to dive into the weird and most obscure side; inspired by horror, sci-fi, and erotica. Hopefully, this list will see readers coming out singing the praises of the offbeat musical.
The Legend of the Stardust Brothers (1985)
"In 1985, Macoto Tezka (son of the great manga artist Osamu Tezuka) met musician and TV personality Haruo Chicada who had made a soundtrack to a movie which didn't actually exist: The Legend of the Stardust Brothers. At the time Macoto was just 22 years old, a film-student with many short experimental films under his belt, but yet to make a feature-debut and of course had the pressure of the TEZUKA name. With Chicada as producer, Tezka then adapted this "fake soundtrack" into the real movie story of "The Stardust Brothers"."
A wonderfully crafted and absurd little gem, The Legend of the Stardust Brothers is one of the most unique films to get unearthed by the good people at Third Window Films. What makes this one so great? Beyond the upbeat music, the story is a surreal journey that can be wonderfully absurd – including a horror musical number with unsettling practical effects. Uproarious from the get-go, this one is pure unbridled joy that should not be overlooked just because of era and language – the songs translate well and the film is peak glorious 80's silliness.
Anna and the Apocalypse (2017)
"A zombie apocalypse threatens the sleepy town of Little Haven – at Christmas – forcing Anna and her friends to fight, slash and sing their way to survival, facing the undead in a desperate race to reach their loved ones. But they soon discover that no one is safe in this new world, and with civilization falling apart around them, the only people they can truly rely on are each other."
This one has gotten a lot of labels and comparisons thrown at it, but none of them really do justice to the end product – a one of a kind musical with a lot of heart. A strong and endearing cast lead this well timed comedic gem that is chocked full of great visual gags. The score is reminiscent of Highschool Musical, but the overabundant enthusiasm in these numbers is a nice contrast to the violence throughout. Ultimately, Anna and the Apocalypse is the perfect holiday horror musical that can bring both gore and glee to the holiday season.
The American Astronaut (2001)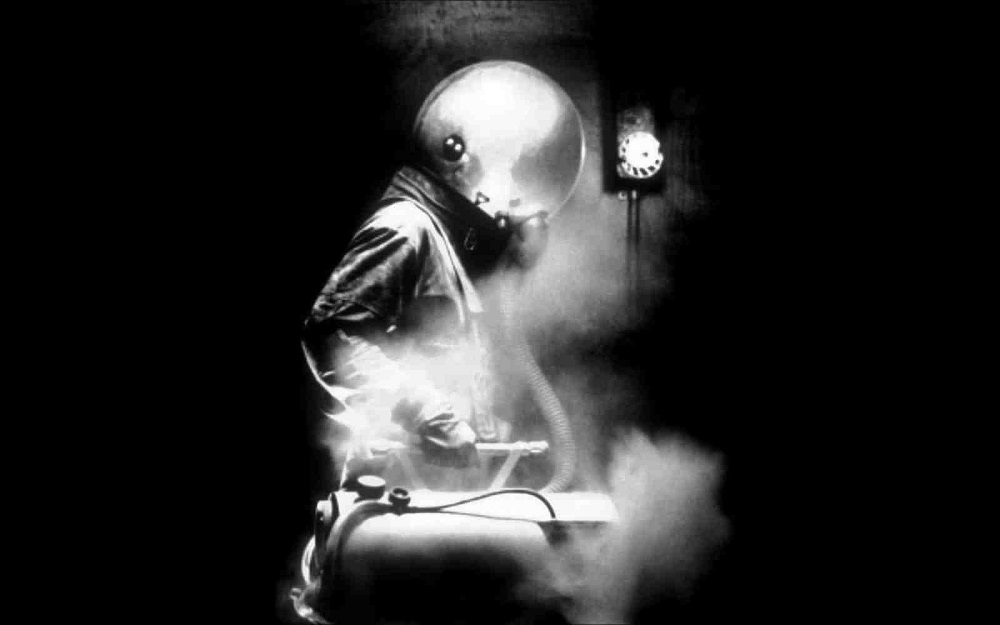 "Samual Curtis's first mission in this bizarre science fiction musical comedy requires him to take a cat to a saloon on an asteroid. There, he meets his former dance partner (the Blueberry Pirate) and collects his payment: a device capable of producing a Real Live Girl."
Adapted from a cult live show by director Cory McAbee and his group The Billy Nayer Show, The American Astronaut boasts one of my favorite soundtracks of all time. Besides the music, the production is led by the charismatic Cory McAbee and boasts creative set designs and aesthetic to give the illusion of a vast sci-fi universe. One of the best musical to come out of the 2000's, this one will have you singing along and grinning the whole time.
Underwater Love (2011)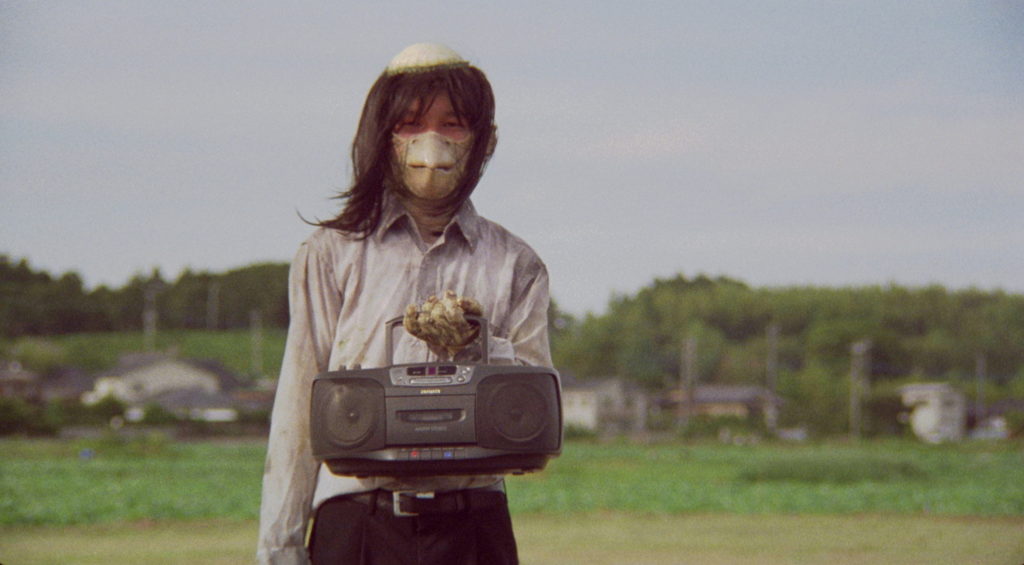 "Asuka, a woman in her thirties, works in a lakeside fish factory. She's about to be married to her boss, Taki. But one day, she encounters a kappa – a water sprite found in Japanese folklore – and learns that the creature is in fact the reborn form of Aoki, an old crush who'd drowned to death when they were 17."
I am pretty convinced that this film was made specifically for me, taking some of my favorite things and mashing them all together; pink film, musical, yokai and score from one of the coolest bands (Stereo Total). Admittedly, this did not quite live up to my dreams as the production is rough around the edges. However, it is still undeniably fun whether you love all the components making it up. A quaint little love story with monster penises and fun dance numbers, what more could you want?
Forbidden Zone (1980)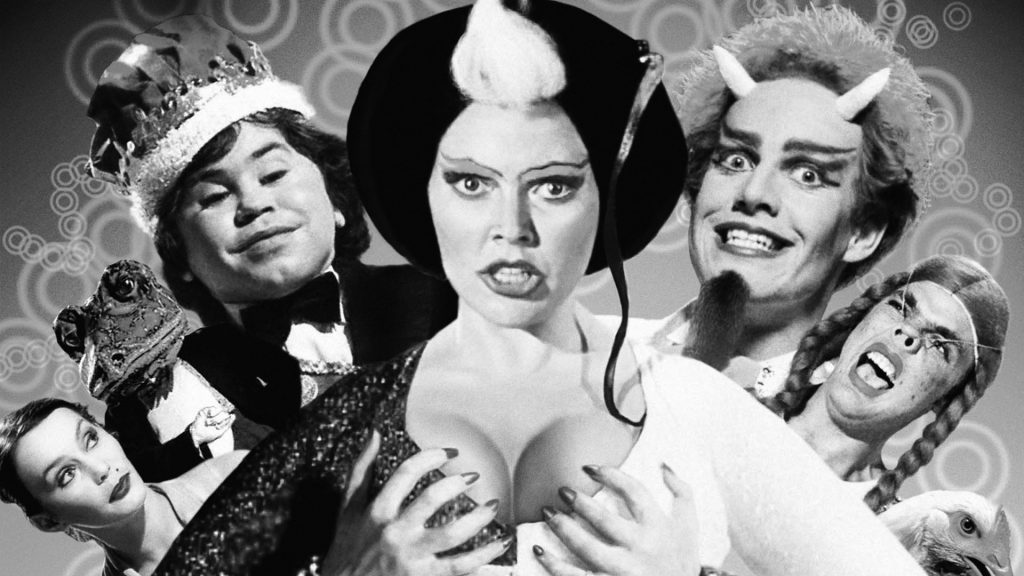 "A mysterious door in the basement of the Hercules house leads to the Sixth Dimension by way of a gigantic set of intestine. When Frenchy slips through the door, King Fausto falls in love with her. The jealous Queen Doris takes Frenchy prisoner, and it is up to the Hercules family and friend Squeezit Henderson to rescue her."
With music from 'Oingo Boingo', Forbidden Zone is a zany musical with ingenious set design for a shoe string budget. An homage to early cartoons the film, unsurprisingly, has aged rather poorly with a degree of insensitivity that will dissuade some. However, it is a wonderfully unique vision of chaos with catchy musical numbers and great performances by Susan Tyrell and Hervé Villechaize. Personally, this was the first offbeat musical that really drew me into the sub-genre and one which I have seen dozens of times over.
Cannibal The Musical (1998)
"Heading through Colorado Territory in search of gold and women, Alferd Packer and his group of bemused companions find themselves lost, starving and musically inspired by the obstacles they confront along the way, including a die-hard Confederate cyclops, a trio of surly trappers, a tribe of Japanese-speaking "Indians," and ultimately, each other."
Matt Parker and Trey Stone are essentially household names at this point, as it is hard to imagine someone not familiar with South Park due to the shows notoriety and multiple controversies. However, the two had humble beginnings when they headed to Hollywood to hock their first project Cannibal: The Musical. A precursor to future success, the work has a wonderfully morbid and unapologetic sense of humour. The songs themselves, while simple, are very catchy with tracks like 'Shpadoinkle Day' manifesting as earworms to get stuck in the head of viewers for weeks.
Burst City (1982)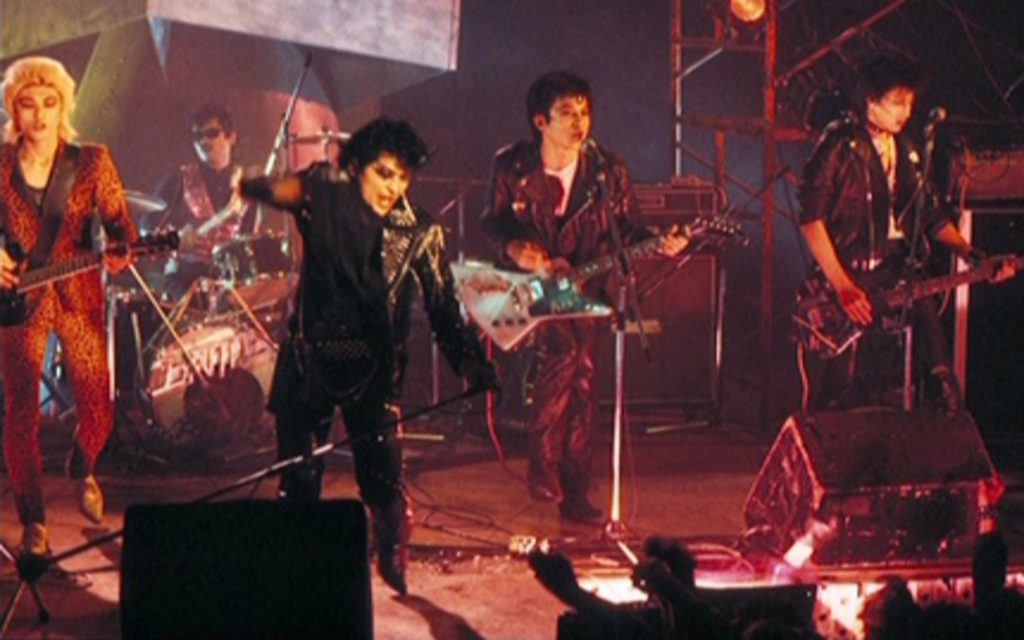 "Set in a barren, futuristic Tokyo of highways and wastelands, a rowdy group of punk bands and their fans gather to protest slow, boring, Japanese living."
A love-letter to Japanese Punk music of the 70's and early 80's, Burst City is less a musical and more two hours of chaos with some punk numbers thrown in to highlight notable bands in the scene. While this one won't be to everyone's taste, those who love punk and anarchy inspired aesthetics will love the dystopian world that Sogo Ishii was able to create. Arrow Video really gave this cult title deserved love if you are looking to own it for yourself.
The First Nudie Musical (1976)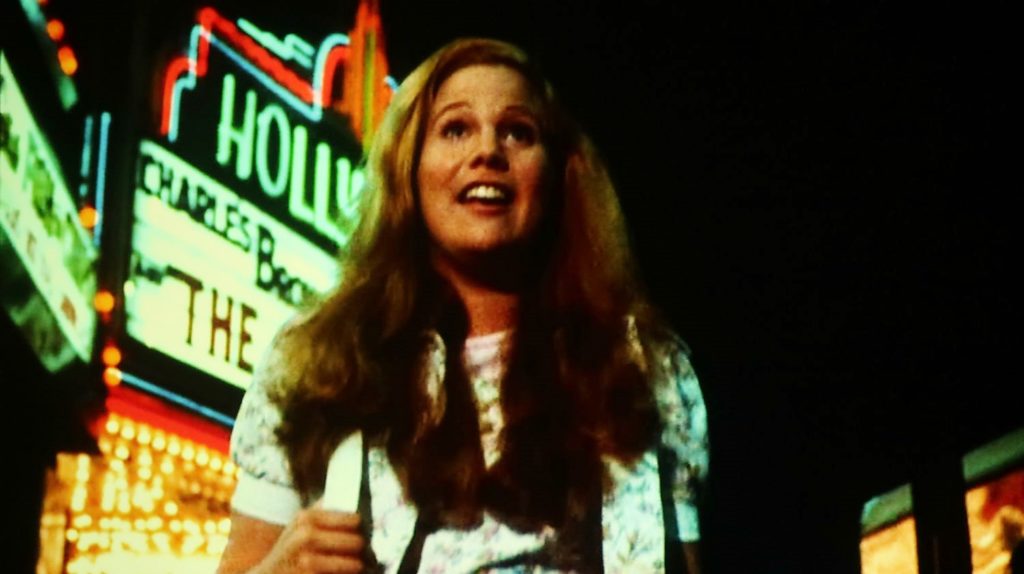 "The son of famous studio owner is forced to make porno films to keep the bankrupt studio from being made into a shopping center. In an attempt to get back on the high ground he makes a nudie musical. He makes a bet with the debtors who wish to take ownership of the studio, that if they finance the musical and he can't complete it within two weeks, they can foreclose."
A perfect blend of the 'lewd' and humour, The First Nudie Musical comes close to being what many would consider to be a 'traditional'; a large diverse cast with boisterous personalities, a pretty straightforward plot and long catchy showtunes. Songs vary from the 'small town' girl singing about her dreams of Hollywood stardom to a piece about dancing dildos. There is certainly nudity in abundance, but the execution is geared towards parody than exploitation. For having an abundance of softcore pornography, this one may be the most wholesome on the list so don't just write it off as a gimmick.
Happiness of the Katakuris (2002)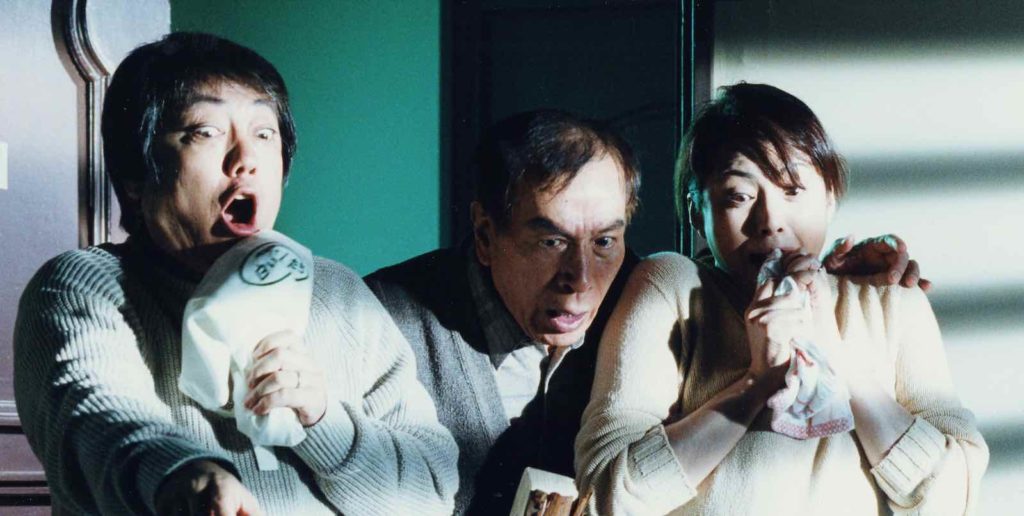 "The Katakuri family has just opened their guest house in the mountains. Unfortunately their first guest commits suicide and in order to avoid trouble they decide to bury him in the backyard. Things get way more complicated when their second guest, a famous sumo wrestler, dies while having sex with his underage girlfriend and the grave behind the house starts to fill up more and more."
In typical Miike fashion, this film was originally set to be a New Year's TV special but was soon rejected due to graphic and absurd content. While not surprising fans of the eccentric director, "Happiness" is still one of the directors more subdued films which leads on whimsy over shock value. The performances and songs are great, add in impeccable comedic timing and you have a fun well rounded musical.
Hard Way: An Action Musical (2017)
"In the world's first Action Musical, Jake and his SWAT team raid an abandoned factory in order to bring down the country's most dangerous terrorist. Naturally singing and dancing."
"You don't shoot someone while they are singing, even kids know that". "Hard Way", billed as the first action musical, fully embraces the disconnect required by audiences to enjoy the genre. There are certain 'rules' that need to be abided by for a musical to actually work, and this projects does wonders in taking a meta approach in the cast being fully aware they are in a musical. Not just a quick cash in on a concept, the action sequences are effectively done as well and the production is competently executed all around. Sadly, at just over 30 minutes, this one will leave audiences wanting more.
Notable omissions due to notoriety or not fitting the proper format; Rocky Horror Picture Show, Phantom of the Paradise, Rock and Roll Highschool, Crybaby, Tommy, Jeff Wayne's War of the Worlds, Tokyo Tribe, and Repo The Genetic Opera.
Honorable mentions for deeper dives; The Lure, Starstruck, Isles of Lesbos, The Fabulous Stains, Camp Blood: The Musical, Sound of Noise, Population 0, Poultrygesit, and Nudist Colony of the Dead.
More Lists:
It's beginning to look a lot like MURDER… Coming just in time for Christmas, December 12th on Blu-ray / DVD Combo… AUGUST UNDERGROUND's PENANCE! The third film in the series….
Medium-Sized Horror Bites From BITS 2023 We are thrilled to be reviewing features and shorts for the Blood In The Snow film festival again this year, and offer here our…
Tales from the Rez is a captivating look into the ghost stories of the Blackfoot Nation, presented in a format that's instantly familiar to lovers of horror anthologies! Director Trevor…
Finders F*ckin' Keepers! Calling all low-budget sci-fi/horror comedy cinephiles! Do you enjoy scouring Tubi and YouTube for the most bizarre films to binge and brag about watching? Then, oh boy,…
Back in the 1970s, the names of Reiko Ike and Miki Sugimoto were on everyone's lips. Hailed as the "queens of porno", they not only became exploitation cinema royalty but…
Romi is a 2023 Canadian sci-fi horror, written by Susie Moloney, and directed by Robert Cuffley. Susie is most notable as a writer on the TV shows Blackstone (2015), and…
Ronald Kelly hails from small town Tennessee, where he was born on November 20th, 1959. Having grown up on a steady diet of EC Comics and the old Universal Monster…
Tetromaniac: 61 – Scorecard Killer is a 2023 Italian extreme horror, written and directed by Domiziano Cristopharo and Poison Rouge. Domiziano is known as the writer and director of such…
The Creepshow anthology series came back with a bang for Season 2, with fresh explorations of the modern age of technology and current socio-political landscapes, along with the well-known and…
As a young girl falls into her first relationship with a much older, manipulative man, she is pulled away from her family and into a world of darkness. Deeper into…