The Ax Wound Film Festival is a horror fest featuring works by female and non-binary filmmakers. In December 2021, with the help of the Future Of Film Is Female initiative, they showcased a collection of ten short films from 2021 Alumni (the collection is still available to rent here). From the quality of these shorts and their subversive nature, one can deduce that this festival has seen some amazing directors throughout the years, giving even the Etheria Film Night a run for its money. Watching each of the ten shorts was a delight, and we can't wait to catch each of the 40 shorts from the 2021 edition.
Meanwhile, here is a brief description of each of the ten Alumni shorts – we have reviewed all of them and together, they make for an impressively diverse yet very focused horror anthology:
Inside the House (2017) – Dycee Wildman & Jennifer Bonior
Dycee Wildman and Jennifer Bonior release films under the Daisy Duke Films name, and judging by the two shorts showcased here, they are an accomplished pair. They can deliver one hell of a punchline, but are also adept at building atmosphere and creating surreal stories. 'Inside The House' is a rip-roaring commercial spoof with great cinematography that has a stalker ogling a woman in her Daisy Dukes – true to the name of the production company, after all – with the mention that she is never presented as a victim. She goes on with her chores while blissfully dancing, and there is a darkly funny twist which recalls the glory of the 'Slumber Party Massacre' franchise (especially the 2021 remake), leaving you unsure whether to laugh out loud or cringe. A more than fitting introduction, also watchable as part of the 'Source of Shadows' anthology.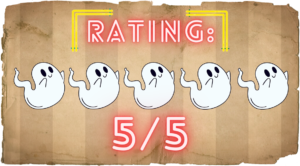 Imagine a World (2019) – Joanna Tsanis
Joanna Tsanis is another accomplished filmmaker, with her short films being screened at the most prestigious genre fests, like Sitges, Fantasia, Fantastic Fest and Screamfest. 'Imagine A World' is quite possibly the funniest and most clever horror short in recent memory. A traveling salesman harasses a pair of siblings, resorting to every tactic in the book to fill his quota. With shades of Jordan Peele's social commentary, Oz Perkins's Twilight Zone episode ('You Might Also Like') and the humor of Nicholas Payne Santos ('It Cuts Deep'), the short features well-written, laugh-out-loud dialogue and great performances, an adorable cat and a certain Roman Empire quote that is to die for.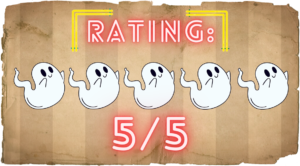 The Appointment (2015) – Pia Thrasher
Pia Thrasher is an independent filmmaker, visual artist and, in her own terms, 'a Sci-fi obsessed, dark-humored tomboy actress from Germany, now pursuing the dream in California. 'The Appointment' is a Tarantino-esque short involving a dialogue between a hitman and a hitwoman which goes to some entertaining extremes. It gets to lampoon different 'professional assassin' movie cliches ('John Wick' and 'Leon The Professional' will come to mind), and the ending proves that in real life, everyone is bound for cliche territory. Although the reveal is predictable, the gleefully demented punchline isn't, and there's some great banter between minions.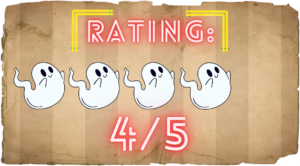 Messed Up (2019) – Lucé Tomlin-Brenner
Lucé Tomlin-Brenner seems quite the personality in real life, and her short is yet another hilarious Ax Wound entry with the simple tagline 'what if your worst habit could save your life?' – a punk-rock, unapologetic feminist gaze at a toxic relationship that's interrupted in true (post-)slasher movie style, with the killer having to face a very, VERY busy woman living in the apartment he chose as a murder scene. A very atypical chase scene is flawlessly edited, and this is a short where paying attention to the details makes for half the fun.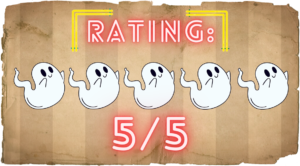 Flesh (2016) – Monika Estrella-Negra
Directed by Monika Estrella-Negra (filmmaker, founder of Audre's Revenge Film Production, and Syfy-Wire writer), 'Flesh' might not be the most accomplished – in filmmaking terms – short in the collection, but it is much more than initially meets the eye. Using a grimy look that is similar to most ultra-low-budget horrors, but perfectly suited for the raw, visceral style Estrella Negra is going for, 'Flesh' really unleashes a furious assault on the senses. It effectively mixes almost every 'aggressive' music genre in each scene, muting dialogue and using intentional lip-sync errors to make you feel the main character's alienation whilst forging a sad but brutal revenge tale. The real star here is Ester Matthews Alegria in an unforgettable performance.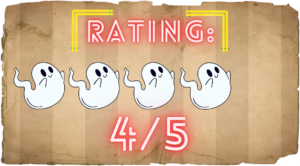 Black In Red Out (2016) – Monica Suriyage
Monica Suriyage is a director, producer and writer who has done several music videos and has been featured in the 2019 'Horror Noire: A History of Black Horror' alongside Jordan Peele, Tony Todd and Rachel True. The Ax Wound Film Festival does wonders for on-screen representation in general, and Suriyage's colorful and extremely energetic short is no exception: it impresses primarily through its authenticity and heartfelt banter. Every bit of dialogue is well-written, the character motivations are believable, and once the two leads team up, the wit and charm achieve the feel of a Blumhouse production ('Into The Dark: Crawlers' came to mind) with a budget size a hundred times larger.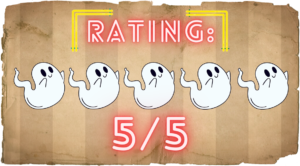 Prelude: A Love Story (2017) – England Simpson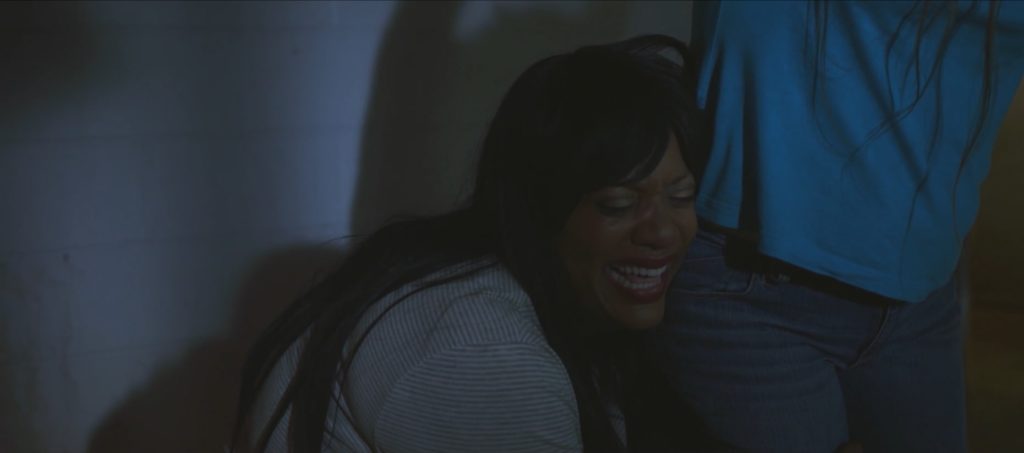 England Simpson is an actor, producer and filmmaker who cites Sam Raimi, Jennifer Kent and Dee Rees as influences. In her own words, 'Prelude' is 'about a woman obsessed with a singular event that changes her life forever. The film showcases her inner turmoil as she is greeted with all of the pent-up rage, anger and violence that she's kept dormant and hidden' . A disturbing short, with England Simpson delivering an extremely unsettling monologue – and if at first one might think that the killings are mercy-killings, the final shot puts everything into a different perspective. This should definitely be expanded into a full feature, because it has a lot of potential.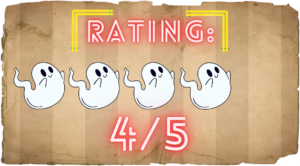 Coming Alive (2019) – Dycee Wildman & Jennifer Bonior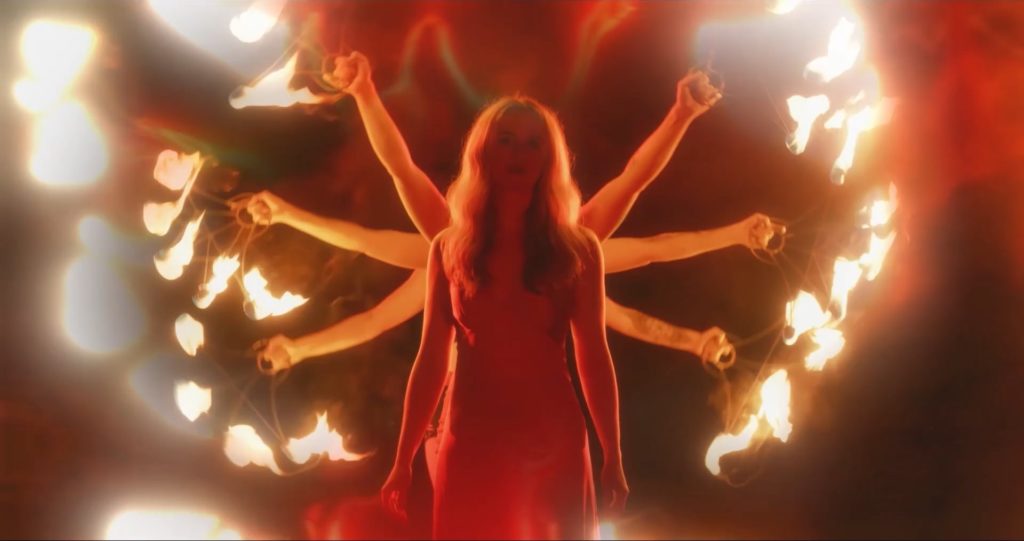 Another short by Wildman and Bonior and perhaps the most impressive one in the whole collection. Wildman cites Miranda July, Wong Kar Wai, and Lynne Ramsay as personal influences, and this art-horror short about a woman who plays the church organ during sermons and practices at home on an electronic, second-hand one looks absolutely gorgeous and packs a punch, with iconic imagery and themes reminiscent of 'Saint Maud', 'Titane' and 'Sequence Break'. A triumph in the art, costume, make-up and special effects department, it is brilliantly brought to life by Elizabeth Walsh, featuring eerie, alien soundscapes that will remind anyone who's ever played piano of the infamous 'devil's chord' in music. The perfect juxtaposition of sacred and profane, if this is ever going to be made into a full feature film, we can see A24 snagging it immediately.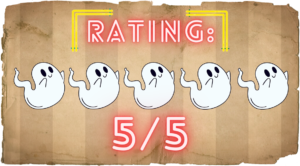 They Will Know You By Your Fruit (2017) – Monika Estrella Negra
Another short which is a mix of sacred and profane – its title is a reference to a verse from the Gospel of Matthew in the New Testament, which sees Jesus issuing a warning against false prophets by using a fruit metaphor (good fruits and bad fruits), specifically grapes and figs. However, Negra describes the short as follows: 'Violence affects Black women on multiple levels. This photo and short film series explores the sadistic assault on our bodies and our ancestors, and the trauma passed on through the generations. The words accompanying these images are meant to invoke the stories present in our DNA and through our own lives. This was a significant process of working through transgenerational distress, and the toll it still takes upon us'. Haunting imagery and strong symbolism in just under 3 minutes.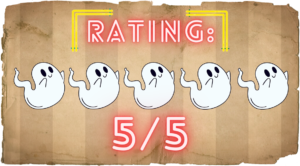 Killing Time With Lizzie Boredom (2012) – Elizabeth J. Theis
'Lizzie Boredom' was actually intended as the pilot for a web-series about a disturbed young woman who wants to be 'America's Next Top Mortal – Guilty of Man's Laughter'. Elizabeth J. Theis is a filmmaker and video artist who has a great, morbid sense of humor (the Lizzie Boredom Facebook page features this juicy post describing a 'euthanasia roller-coaster'). 'Lizzie Boredom' is a sort of mix between the Japanese 'Greatful Dead' and 'Aimy in a Cage'. Obviously inspired by the infamous Lizzie Borden (how could a festival named 'Ax Wound' NOT feature her?), this is a clever, surreal satire directed at consumerism, with sexual allusions permeating every segment (you will never EVER look at a stuffed turkey the same again). And Elizabeth Theis plays everyone effortlessly. A great closer to a selection of short films which rarely missed a beat.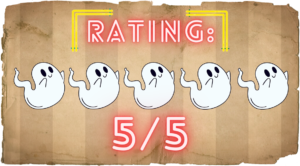 In conclusion, these ten shorts prove that the Ax Wound Film Festival is not just a festival showcasing women and non-binary filmmakers, it is a festival dedicated to extremely subversive, often darkly funny, radical horror short films that never lack the bite.
We have watched these films as part of the Ax Wound Film Festival's special screening.
More Festival Coverage
Having come from lower class and immigrant families, four friends make one last heist led by their leader, Chaz (Malachi Pullar-Latchman) to walk away with a small fortune to start…