I was fortunate to experience the 5th Unnamed Footage Festival Virtual edition, hosted shortly after their 5th in-theater festival which showcased some of the best new Found Footage horror films alongside a selection of classic gems.
As a new festgoer to the UFF experience, I was uncertain what to experience from the night of curated shorts and feature films. What I got, however, was a lot better than I had anticipated, and not just in the quality of content screened. The major perk of the festival is being able to interact with the filmmakers personally and receive their inside views as well as pick their brains on their productions. Approximately half of the films had the respective directors in attendance to field questions – the films were not in a vacuum.
However, the biggest surprise came from the sense of lore and community UFF has built around their festival itself – not to mention the ample love of Found Footage horror. There were several interviews with filmmakers from the previous fest, including the teams behind The Alien Report and The Outwaters (to name but a few). In addition, we had a silver-haired beast of a man who led many of the interviews, as well as a crass hick to cover the intro to each of the short films.
A personal favorite was an abomination of a puppet with human teeth that would give a little rhyme to introduce each feature film. Undeniably, one of the biggest draws to the virtual experience was the community and lore that the UFF team has crafted around the experience. This being my first year, I became aware I was missing some inside jokes throughout the chat, but instead of feeling isolated, it made me want to get more involved and make sure to never miss another event.
As a festival, both in terms of raw content and more abstract culture, the Unnamed Footage Festival is definitely a five out of five ghost-rated experience as a distinction. But, to give you an idea of each film, which constitute the more straightforward experience, we have ambitiously given a breakdown of the entire fest below.

SHORT #1
LAST RECORDINGS
(2020, CANADA, DIR. MATTHEW ROONEY)
A Recording of a man's exit.
What better way to start off the fest than a short about death! Mathew Rooney's short film gave the audience both a cock and some electrocution (not direct to the cock, mind you). Beyond the shock value, it was a nice monologue to the lead-up.
At only six minutes there is not much to touch on here, but it was an enjoyable short which also showed the fests' willingness to indulge in darker content.
FEATURE #1
THE ANDY BAKER TAPE
(2021, USA, DIR. BRET LADA)
The last known footage of food blogger Jeff Blake and his half-brother Andy Baker.
The first feature film made quite an impression. The script here is intelligent and the bonding experience between two estranged brothers kept the, mostly action-free, horror film engaging. The ending resonates some perturbing Creep vibes, making the build-up certainly worth it.
For a found footage horror film, it is a bit on the slow side and really takes some time to hit its stride; luckily, the cheering for the bromance since the beginning managed to keep the crown interested in the pay-off.
A really promising start as to what was to come for the fest, and it was great to have Bret Lada in attendance.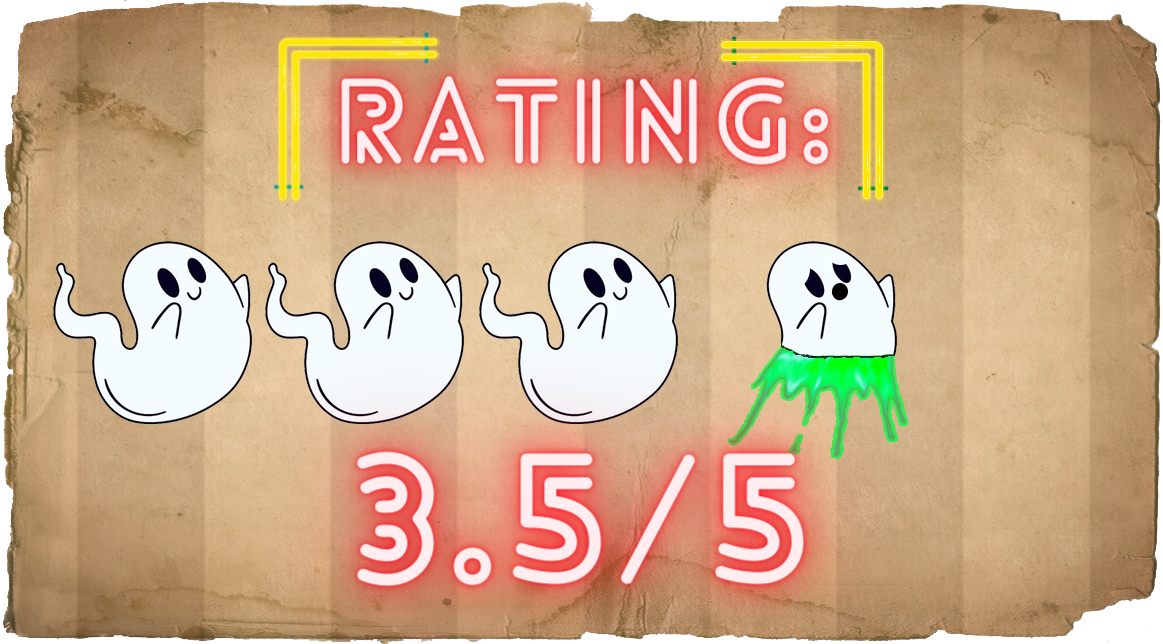 SHORT #2
LEAVE
(2021, AUSTRALIA, DIR. DANAE KATJE GRIEEF)
After just moving in with her best friend Hannah, horror vlogger Jackie Cooper starts to notice strange things happening, centering around her garage.
Leave was a simple set-up with the premise of jumpscares – a short horror film of little else. However, there was just an amateurish sheen to this one that made it hard to really connect with the characters or really feel the impact of the 'haunted garage'.
By no means a bad film, it was just generic and predictable, not really adding anything that has not been seen hundreds of times over on Youtube videos that aim to spook its audience.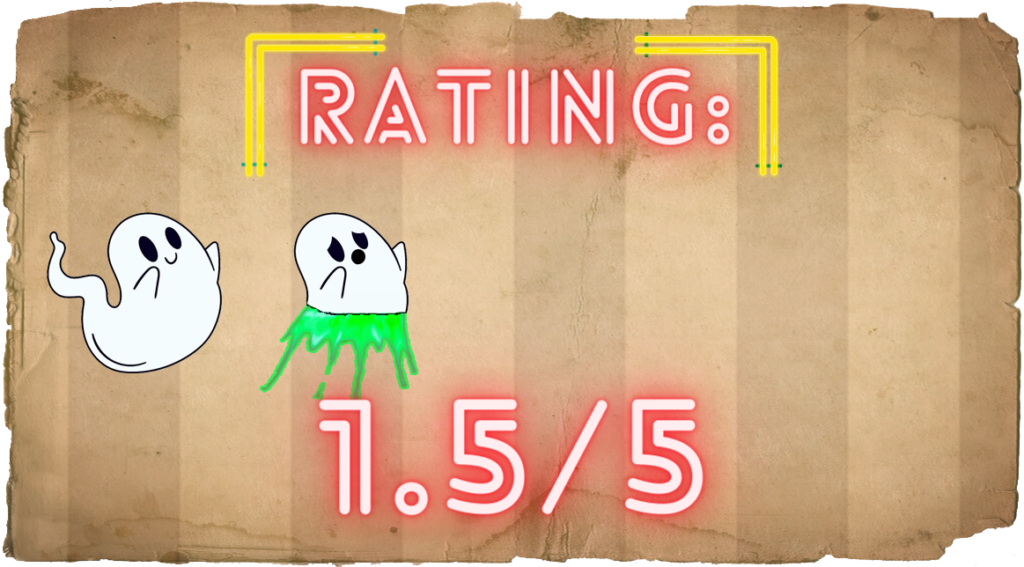 FEATURE #2
LANDLOCKED
(2022, USA, DIR. PAUL OWENS)
Summoned to his soon-to-be demolished childhood home, Mason discovers a video camera that can see into the past, driving him to record as many memories as possible before the doomed house is destroyed.
We had the pleasure of seeing Landlocked as part of the 2021 Nighstream line-up. You can read a more in-depth review of that here. Without a doubt, Landlocked is an impressive debut from filmmaker Paul Owens, and it was great to have him there to help shed some light on aspects of this hybrid found footage horror film.
Its exploration of past trauma through revisiting old home videos, as well as creating a monster that lives in the past and can only be viewed through vintage equipment, these all provide the production an artistic flair that is both unsettling and captivating.
That said, as good as the production is it is not without its flaws, and the biggest takeaway comes from anticipating what Owens' will do next. Landlocked is a unique experience that will hopefully lead to better opportunities for the filmmaker to expand on his style of storytelling.
SHORT #3
IN SPIN
(2020, NETHERLANDS, DIR. YORICK ZWART)
Max (30) is traumatized as a child when his neighbor kills a spider in front of his eyes. Years later he is back to take revenge in a spider-loving way and records it…
This one had the crowd in a tizzy, it was so perverse and overly eccentric, channeling the madness of production like Be My Cat, with an eccentric protagonist cooking a ghastly meal for a captive. It is so excessively gross but delivered with such conviction that it becomes semi-charming.
I did not know I needed this 19-minute short in my life, but thanks to UFF, this was easily the highlight of the short film showcases of the night. Check this one out if you can, let's hope Yorick Zwart makes the jump from TV actor to indie director to give us a new eccentric-lead masterpiece of the found footage genre.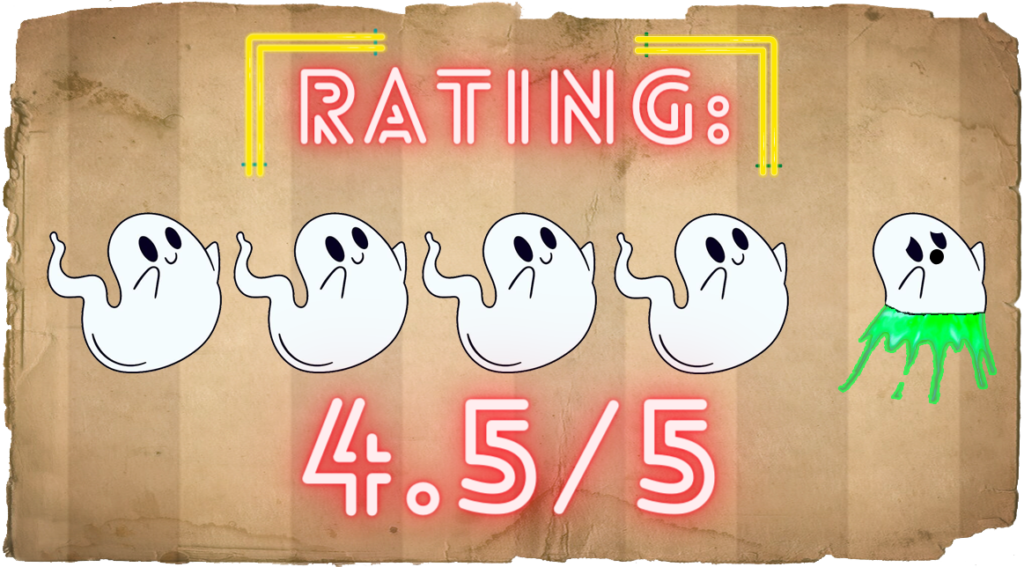 FEATURE #3
HORROR IN THE HIGH DESERT
(2021, USA, DIR. DUTCH MARICH)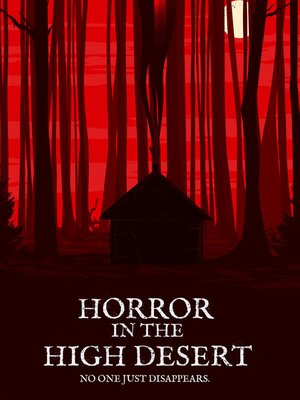 In July 2017, an experienced outdoor enthusiast vanished in Northern Nevada while on an outdoor excursion. After an extensive search, he was never located. On the three-year anniversary of his disappearance, friends and loved ones recall the events leading up to his vanishing, and for the first time, speak about the horrifying conclusion of his fate.
Faux Documentary in the style of Savageland or Howard Mill, Horror in the High Desert presents itself as a TV special featuring interviews with family and professionals exploring the disappearance of an outdoor enthusiast.
Dutch Marich, who was in attendance, spoke of his love of programs like Dateline and Disappeared, and it was apparent that he took great detail to match that kind of narrative storytelling to every minute detail–score, visuals, structure, etc. It really is a love letter to the format, and Marich uses the intrigue of the docudrama format to escalate it to a more 'traditional' horror ending.
This format is certainly niche, and it is not something that all found footage horror fans seem to be in tune with, but Mariach proves there is a bright future in the micro-genre.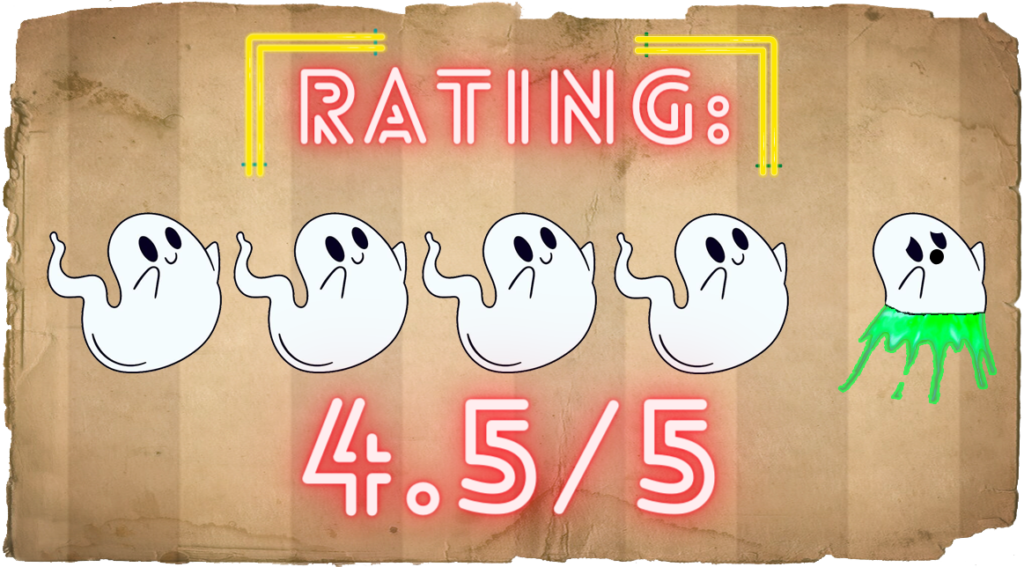 SHORT #4
INSERT SHORT TITLE
There was something played here, but at some point, you have to eat, and even if you sort a quick meal, you are bound to miss a bit. Apologies to the director, cast and readers – maybe we'll confirm which title this was?
FEATURE #4
PEOPLEWATCHING
(2003, USA, DIR. ISAAC GABAEFF)
From a bedroom window, a voyeur watches the people who live and pass through the corner of 6th and Market st. in San Francisco's grittiest neighborhood- The Tenderloin. Shot in true guerrilla style over the years of 1998 and 1999, it pre-dates reality television and simply presents reality.
Grainy footage was taken from a window showing the daily going on in a bustling city. There was a good amount of dog-humping action, some weird sexual encounters, and plenty of homeless people fighting or eating. Despite being slightly hypnotic in delivery, especially with the drowning score that was a mix of muddled pop-tunes and electronic noise, the actual substance of this was rather tedious.
The 10 minutes of a stray dog humping a drug-addled homeless woman may be the low point of my 2022 viewing experiences. However, others seemed to dig it for the flow and ambiance (like a car crash you can't look away from), so there is some undeniable appeal in "people watching".
It was a cool addition to the fest and I never would have watched it otherwise, but given my own living situation (I have seen such scenarios on the regular), this did not really captivate me. Still, digging this out from the vaults and being one of only a few to see this does have its own sort of badge, demonstrating how the UFF team is digging deep to find obscure content.
SHORT #5
THE ART OF SNUFF FILMS
(2018, USA, DIR. CHRISTOPHER LA VIGNA)
A nifty how-to video for amateur snuff artists!
Want to know how to make a snuff film? Christopher La Vigna has you covered! A short instructional video, this was a bit too brief to really get drawn into–would make a great feature length. Regardless, as the majority of the shorts selected, it was impactful enough and worked well to keep the audience hyped up for the marathon pace of 12+ hours of content.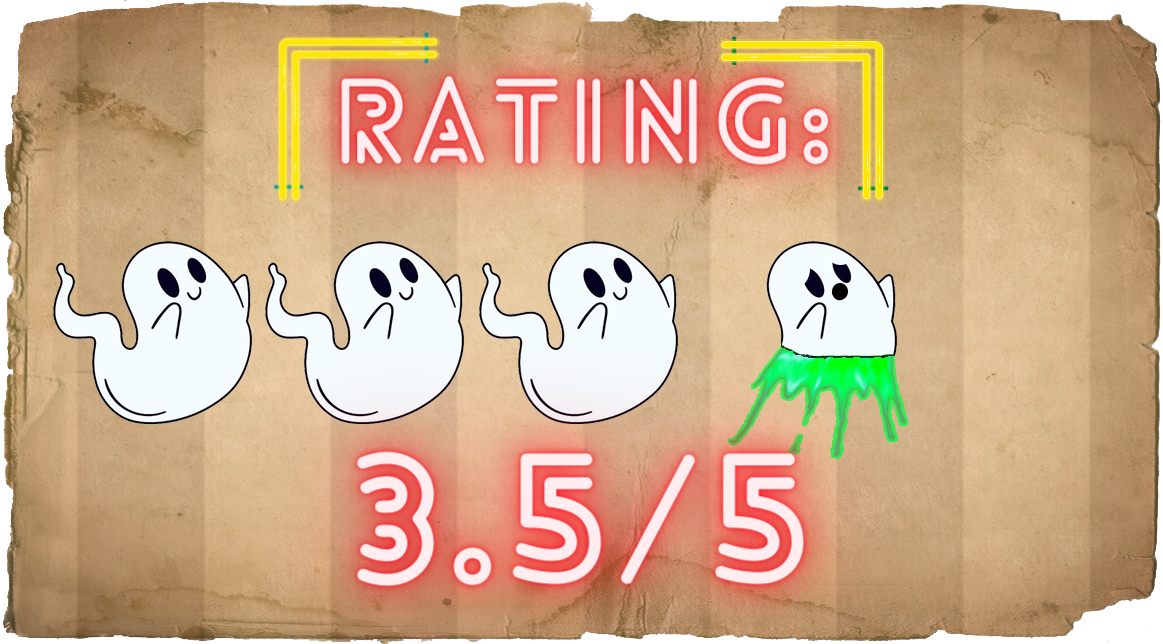 FEATURE #5
CHEST
(2022, USA, DIR. AARON IRONS)
While filming a documentary series about Appalachian folklore and mythology, a crew of amateur filmmakers uncover the legend of a mysterious box hidden away deep in a wilderness area known as "Jeffrey's Hell" in the Appalachian mountains of East Tennessee. As the mystery unfolds they soon discover that some secrets are best locked away and forgotten. Based on actual events.
Chest worked well to change the tone of the virtual fest, heading into the more 'traditional' horror-centric entries at the fest. Here we got a Dybux Box hidden in a cave that turned a bunch of people violent and crazy. It did take some time to get to that point, but thankfully Iron's managed to script a pretty entertaining cast of friends.
Nothing groundbreaking here, but Aaron Irons managed to craft a competent entry in the found footage genre. Bonus points for the over-the-top ending! This was another case of director in chat that also enhanced the experience.
SHORT #6
MNEMOSYNE – HOW TO INSTALL YOUR MEMORIES
(2021, USA, DIR. ANTONIO RAFAEL GARRO)
Mnemosyne is an experimental, analog horror short through the lens of a mid-80's VHS corporate instructional video.
A nice piece of analog horror with a kick-ass vaporwave score. The short was a set of short instructions on how to "install your memory" and that is about it. A nice addition/filler but one with not much substance. Still, Antonio Rafael Garro has a sharp eye for aesthetics, and it would be great to see more of his work. It would be suiting for these kinds of videos to build into an ARG-type series of YouTube videos.
FEATURE #6
LAST RADIO CALL
(2022, USA, DIR. ISAAC RODRIGUEZ)
On June 30th, 2018, Officer David Serling went missing inside an undisclosed abandoned hospital. Using his recovered body cam footage, his wife attempts to piece together what happened to him on that horrible night.
Issac Rodriguez has sort of positioned himself as the indie darling of the found footage genre, taking larger concepts and making them work under budgetary restrictions. His filmDeadware, which screened at the previous UFF in-person event, is one of the best entries in the screen life genre. Last Radio Call, however, is Rodriguez at his most chaotic and accomplished.
Easily the most unrelenting and solid 'horror' film in the batch! Keep an eye out for anything Rodriguez works on.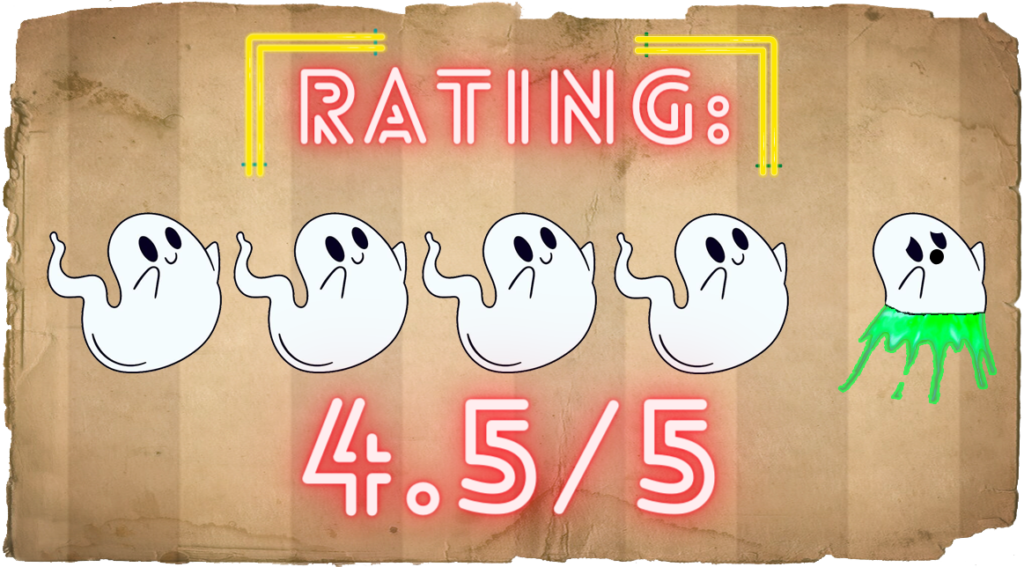 SHORT #7
PROTOTYPICAL
(2022, USA, DIR. CAMEO WOOD)
A platonic ideal of a found footage scary film.
Much like the earlier short Leave, this short was a pretty simple set-up in execution with a good scare to punctuate the short. However, this one was better produced, written, and effective in delivery. Again, the simplistic set-up feels like this is as suitable for a short spook on a streaming platform, so it is hard to overtly praise the work, but it is very effective in what it sets out to do.
To deviate from the film, this was followed up by a short video from the talented and beautiful Llana Barron (Cure of Aurore) who gave a brief tour of her Halloween storage area full of props and things she created herself. As far as additional content included in the fest, this was a personal favorite and this seemed to be the case for many in attendance.
FEATURE #7
DUYSTER
(2021, BELGIUM, DIR. JORDI OSTIR / THOMAS VANBRABANT)
Three students film a documentary about Johannes Duyster, Antwerp's 17th century executioner. This is their footage.
This one started strong with a fascinating deep-dive into the lore of the area, an investigative piece that slowly introduced elements of spooky imagery and body horror. A very tight and engaging script that really drew people into the story. This is also the most violent film of the night, with some ghastly torture towards the end.
Despite all this, the film lost a bit of charm in the second act which sees the trio of filmmakers heading to the past. Still an enjoyable outing, the production lost intrigue despite upping the violence.
SHORT #8
CHRISTMAS STAR VIDEO
(2018, CANADA , DIR. SLASHERVICTIM666)
It's Christmas day and SlasherVictim666 follows his 13th Star home to her apartment to make some Christmas magic! A small part of this video was shown in the movie REEL 2, now watch the victim in full here…
Happy Holidays! Who knew we would get a Christmas short in May. SLASHERVICTIM666 narrates a holiday poem as he stocks his next victim to bring him as a holiday treat to himself. Perverse and gritty (why would you want it any other way?), Christmas Star Video was the perfect perk up before the final showing.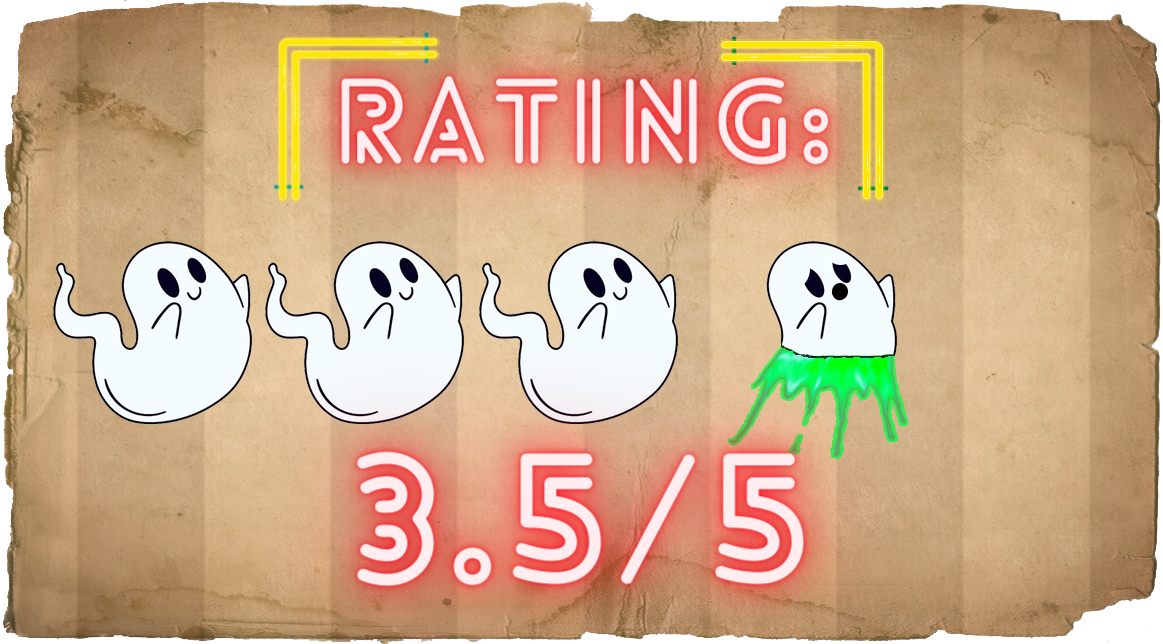 FEATURE #8
THE BARBADOS PROJECT
(2022, BARBADOS, DIR. THOMAS BURKE / STOCKTON MILLER)
When a video purporting to show a giant, unidentified creature surfaces on Barbadian social media, a trio of video journalists decides to investigate, running afoul of a shadowy military contractor.
What a way to cap off the night! Thomas Burke and Stockton Millers's The Barbados Project is a low-budget kaiju horror film set in Barbados. It is a big concept film that succeeds largely due to the eccentric and expressive editing style of Thomas Burke. Feeling more like a collage of scenes surrounding a phenomenon the use of different borders to frame the action, pseudo media platforms, and animated graphic violence (that guy just got his head ripped off!), this was the most talked about and celebrated film at the fest.
At the same time, it is less of a feature film and more of a collage, and certain elements did not really come together to make a strong cohesive work. At only 60 minutes, the last bit of the production is taken up in other found footage related to the kaiju phenomenon, including a segment from "science man" whose enthusiasm is highlighted by cheesy catchphrases like "sciencerrific". The only real downfall that keeps the production from a perfect experience is the lack of content in the main narrative.
Regardless, this was my own personal highlight of the festival (also the world debut and also with Thomas Burke in attendance). It makes me excited to see more content that leans on the eccentric and explosive editing work of Burke.
Make sure you check out our interview with Thomas Burke as well, to get more insight into his background and how something as wonderfully absurd as The Barbados Project came into existence.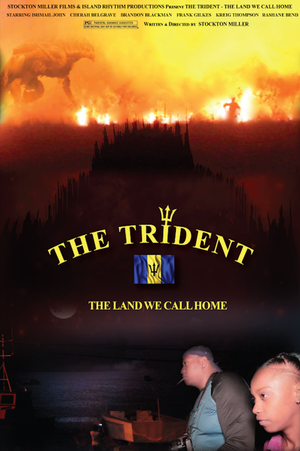 Though the festival has come and gone, make sure you check out the official page, Facebook, and Twitter of the Unnamed Footage Festival to make sure you don't miss out on any future events!
More Film Reviews
"We say revenge is like a river, whose bottom is reached only when we drown." So begins this dark tale of violence steeped in politics and folk horror. A low-budget…