Art the clown brutally slashed his way onto our screens in 2016, in Damien Leone's gruesome hearkening back to the splatter-filled, SFX-loving classic films of the 70s and 80s that seasoned horror fans know and love. Since then, Art has gained traction amongst the horror community for his maniacal disposition and innate rejoicing in causing extreme pain and suffering for his victims with thrilling glee to maim and mutilate them.
Unlike this year's major studio production Smile, who—with a budget of $17 million—advertised their movie with intriguing methods, what's special about Terrifier 2 is that Art's iconic status has been largely derived from word of mouth from one horror fanatic to another, due to the terrific reception of the first film, Terrifier. Director Damien Leone has carefully crafted a modern-day horror icon, who stands strong amongst the likes of Ghost Face, Freddie Krueger, and Michael Myers as being a macabre and ruthless killing machine, intent on squeezing every ounce of blood and pain from his victims.
The sequel is nastier, bloodier, and strangely funnier than its predecessor, putting it plainly as the master of horror himself said:
"TERRIFIER 2: Grossin' you out old-school."

— Stephen King (@StephenKing) October 20, 2022
Whereas the first Terrifier film contained little developed plot and no backstory for its victims, Terrifier 2 delves into Sienna (Lauren LaVera) and Jonathan's (Elliott Fullam) lives as they ready themselves for Halloween night. The viewer is given insight into their familial relationships and shared trauma of losing their father as young children, which appears to be one of the reasons that Art targets them to unleash his barbaric practices, this time with the help of a maniacal little girl clown sidekick.
As a powerful heroine, Sienna is nuanced, relatable and vulnerable. Director Leone has said Sienna is his favourite character he's ever written, as he "always wanted to create a striking warrior… I decided to make her this sort of Valkyrie, literal old testament avenging angel". Although the killings at the hands of Art are senseless and shocking, due to a stellar performance from LaVera, the viewer isn't just an idle bystander, a relationship is formed between Sienna and the audience as they have someone to root for and cheer on to combat the merciless violence!
The dynamic casting of Terrifier 2 doesn't end with Lauren LaVera's engaging performance. The reason Art the clown is so unsettling is down to David Howard Thornton's exceptional interpretation of the mysterious and depraved villain which has been celebrated by both Leone and the cult following that Terrifier has received. It's easy to see how Leone was enamored with Thornton's portrayal from the start, as you can see from his initial audition tape his ideas and fleshing out of the villain was terrifying and deranged. More and more is slowly being revealed about Art through the Terrifier films, however, the veneer has only slightly been peeled back for the audience to see what horrors truly lie in Art's past, and the evil that lurks at the center promises an exhilarating ride.
From the very first frame of Terrifier 2 we are promised a gore-infested 2 hours and 18 minutes as through the littered and dirty alleyway we see Art's silhouette slowly walking towards the camera, emerging from the blue-toned mist with his sinister bag of tricks ready to stalk his next helpless victim. The gore arrives fast and hard, smacking the viewer viciously in the face as Art playfully gouges out an eye and mercilessly disfigures his victim's head with a hammer, blood splatters everywhere, covering Art's iconic black and white clown attire from hat to boot in blood.
It's clear from only the first 3 minutes of the film that it takes its gore seriously, and Leone's passion for SFX is lovingly weaved into every heinous and violent scene. One such scene in the film required a life-size animatronic figure that had to move, breathe and speak on its own. The sheer dedication that's been poured into each special effect is astounding and makes for blood-curdling, stomach-clenching scenes, and unrelenting violence and suffering. Terrifier 2 is not for the faint of heart, but that's what adds to the menacing magic of it!
Terrifier 2 has become a booming box office success since its theatrical release in the US on 6th October 2022, raking in more than $7.5 million to date which is an impressive increase on its $250,000 budget. What Leone and his team have achieved with Terrifier 2 is unprecedented; its huge hit in the box office despite what may seem like adversities is no small feat! Terrifier 2 is an independent, unrated, low-budget sequel with a long run time and despite all this, it's been a phenomenal success in the box office and with viewers at home. This alone is an incredible testament to the pure, unadulterated love and talent that's gone into the making of this film and the proof that horror truly deserves a place in the box office and in theatres. Move over Marvel, there's a new box office villain in town.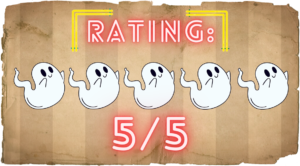 More Film Reviews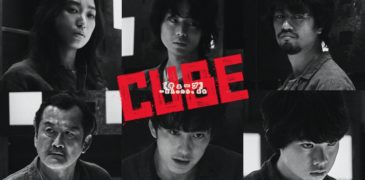 The term "remake" is often met with blatant vitriol and is usually accompanied by assertions that Hollywood is either running out of ideas or is cashing in on the nostalgia…