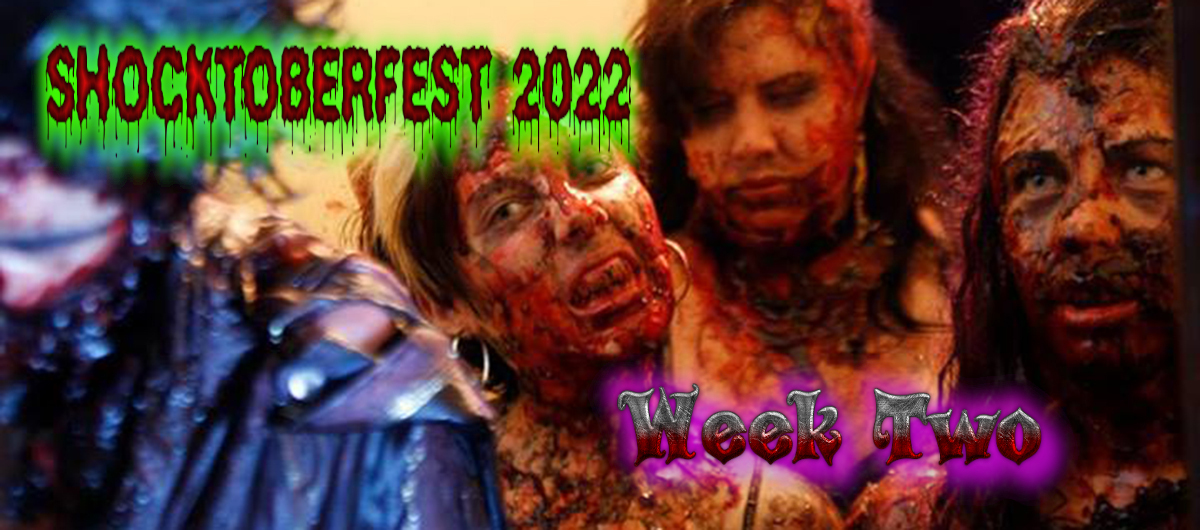 Week Two
Nineteenth-century American author Edgar Allan Poe was my introduction to horror. Literary scholars consider him to be a key foundational block of the genre and his works are ubiquitous, certain to be found in any library or bookstore. Even my elementary school had a copy of Tales of Mystery and Imagination that I found in second grade. Of course, as an eight-year-old, I didn't have the skills to decipher all of his thick, romantic prose. But images of what I read stay with me today! Edgar Allan Poe was also the source of my first horror movie. Even though half a century has passed, I still vividly recall sneaking out of bed one night to investigate why my family sent me to bed early. They were watching Roger Corman's The Masque of the Red Death (1964) and probably thought it would be too intense for me. I must have made a noise when Death turned the white rose to a blood-soaked red because they turned around and caught me peeking between the banister's spindles. They sent me back to bed.
October 7th, 2022, was the 173rd anniversary of the death of Edgar Allan Poe. It was a great opportunity to check out the latest re-imagining of his macabre work and haunted life. There was also another fantastic film from South America, plus the usual mix of new and old horrors. Here is my Shocktoberfest 2022 Halloween Watch List Week Two:
Raven's Hollow (2022)
Released in time for the anniversary of his death, Edgar Allan Poe gets to be in his own movie. West Point cadet Poe (William Moseley) and his comrades come across a village living with a terrible secret. A voracious, raven-shaped spirit requires the villagers to supply living sacrifices, or it plucks one from their rank. Poe's confrontation with the creature and his experiences with the forlorn sense of loss from losing a loved one inspired him to write his macabre tales and poetry and fuel his descent into addiction. Packed with a great cast, including genre favorite Kate Dickie (Game of Thrones, The Green Knight, The Witch, etc.), the movie appears to move slowly but what it lacks in pacing; it makes up for in atmosphere. Raven's Hollow is streaming on Shudder—If you don't have Shudder, take advantage of The Grimoire of Horror's promo and get two weeks free! The details are at the bottom of the page.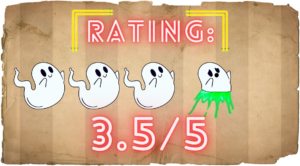 Final Destination (2002)
The slasher franchise with a unique gimmick! Here, the killer is Death itself, picking off its victims one by one. Instead of the sex, gore and violence associated with slashers, director James Wong uses a series of inventive, Rube Goldberg-inspired scenes to shuffle his cast off this mortal coil, always to the tune of John Denver's "Rocky Mountain High." This blast from the VHS past stretched into four sequels and there are rumors of a reboot soon. Final Destination is streaming on HBOmax.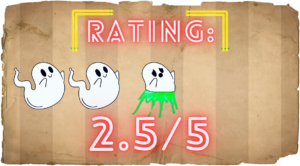 Sawed Off (2022)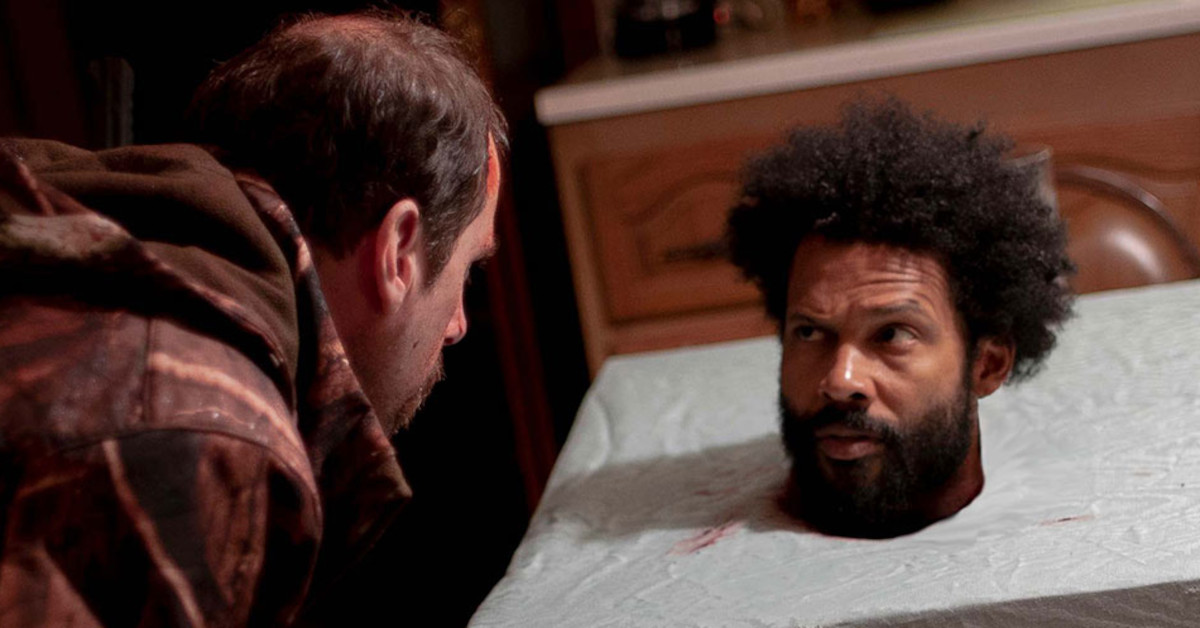 The crossover movie no one expected! "In the vein of The Evil Dead meets Groundhog Day, the movie centers on two hunters, friends for years and vying for the affections of the same woman, who find themselves on cursed land and keep killing each other and coming back to life." While not quite Day of the Evil Dead Groundhog mashup the press kit promised, there is plenty to love in this movie. The characters are very well drawn, and the story was interesting enough to keep viewers watching to the end. But poor audio mixing made the dialogue difficult to understand. From Uncork'd Entertainment, Sawed Off is available on VOD and DVD.
Terrifier (2016)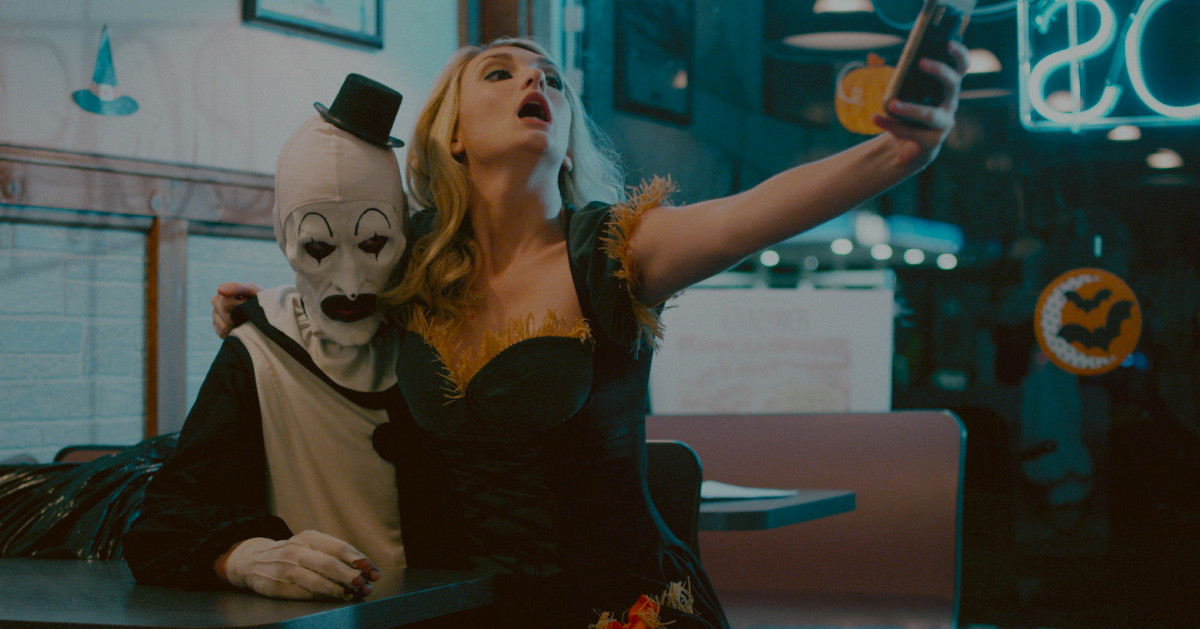 Writer/director Damien Leone and actor David Howard Thorton unleashed the iconic Art the Clown and his mayhem on the public with this feature-length slasher. I have been hearing horror fans rave about this movie for years and thought it was time to give it a watch. It deserves its reputation as a bloody, gory movie that reaches horrific levels of violence. The silent Art skins and dismembers his victims as if he was a clown from a hellish commedia dell'arte skit performing in front of an audience of ghouls. But the movie's reputation is more solid than the film itself. The shocking moments fly fast and furious, desensitizing the viewer. Its sequel, Terrifier 2, is in theaters now and, based on early reports, has upped the level of intensity. Streaming on Tubi and Amazon.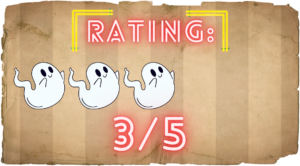 Mar Negro (The Dark Sea) 2013
Brazilian writer/director Rodrigo Aragão's movies combine gory fun and batshit craziness to provide a great thrill to the audience. The Dark Sea is a Lovecraftian zombie film that begins with two fishermen catching a bizarre, man/fish hybrid and builds to a fiery, violent climax in a brothel between surviving humans and the strange creatures spawned from the catch. This movie also introduces the cursed grimoire, The Book of Cipriano, a book of spells dictated by Satan himself, full of dangerous, arcane knowledge. Like the Necronomicon, Cipriano's book is a key to powerful, otherworldly dimensions of evil and features in Aragão's later movies. Besides Mar Negro, Amazon Prime is streaming two other Aragão films that are not to be missed!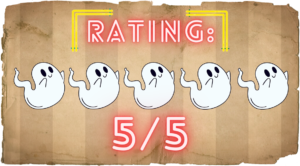 More Lists
Due to the oversaturation of the genre, you are bound to come across many zombie films you know nothing about beyond containing some form of undead. Sadly, these entries in…
I am a lifelong lover of horror who delights in the uncanny and occasionally writes about it. My writing has appeared at DIS/MEMBER and in Grim magazine. I am also in charge of programming at WIWLN's Insomniac Theater, the Internet's oldest horror movie blog written by me. The best time to reach me is before dawn.