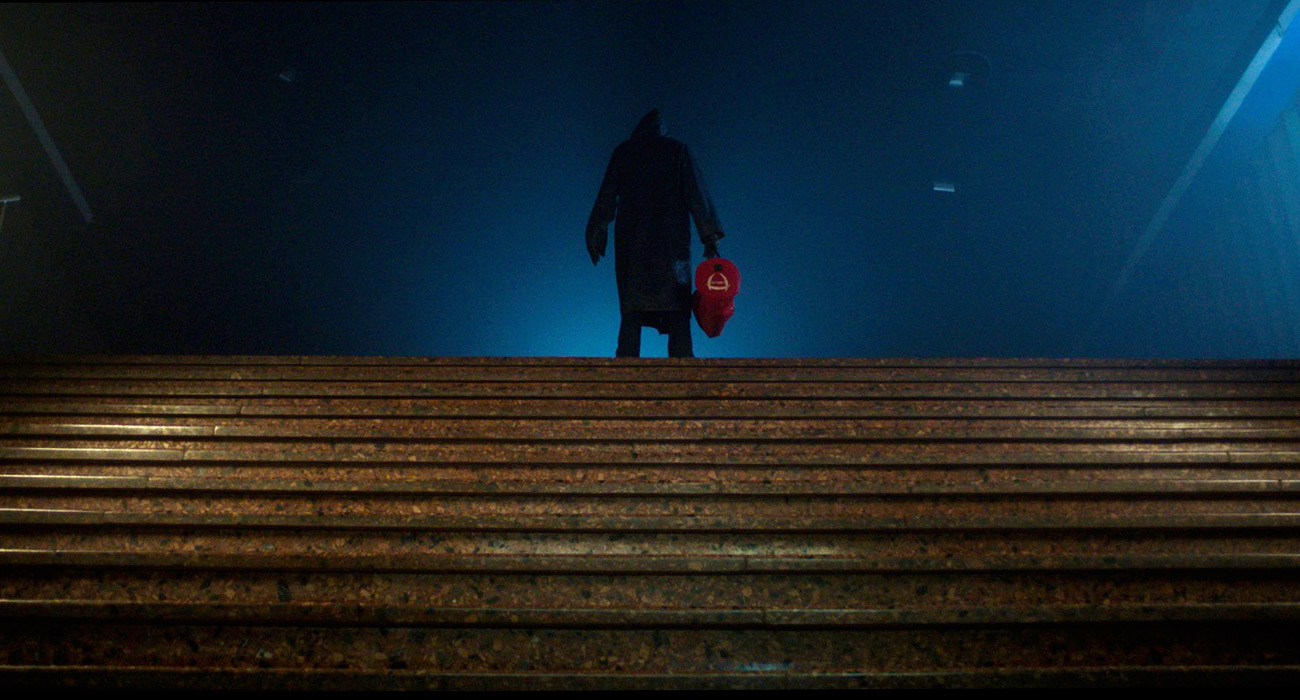 With the city streets pouring rain, soaked in the red neon haze, a small dilatated theater runs a horror movie to an audience of several people. Little do they know, a killer prowls in the theater and is collecting the eyes of his victims. An engineering student filling in for her sickly father witnesses ghastly murders and must confront the killer lurking in the dark.
This synopsis can be gleamed just by watching the trailer for Red Screening, AKA The Last Matinee, but with such gorgeous visual presentation in the trailer alone, I became giddy at the chance to check out this callback to the Italian Giallo era. In honesty, this is also the first film (that I am aware of) that I had seen to come out of Uruguay. Thus, I found myself both enchanted by the trailer and excited to expand my cinema horizons, I was excited to dive in. Was it worth it?
What I Liked About It
The visuals are utterly gorgeous with lighting that drenches the film in this wonderful colour pallet, whether it be the neon lights or the illumination from the theater screen – complimented by a cinematography flowing seamlessly. Furthermore, the production brings the theater to life with a set adorned with movie posters and signs of confectionary treats – transporting the viewer back into the dingy theaters of old. Undeniably, the production commands such a strong visual presence which alone is enough to entice many cinephiles into experiencing the film.
To exemplify how well the stylistic elements turn horrific, the first kill in the film offers up a rather beautiful vision of death. The sequence in question sees a man throat getting slit as he is pulled into an alley – a familiar scene within the slasher genre. However, the production makes excellent use of slow motion and this ghastly vision comes with smoke pouring out of the wound that appears a mix of cigarette and heat from the blood – obscuring the face to focus on the gushing blood. This sequence is just one of many in the film, but one that stands out as one of the best executions I have seen – easily amongst my favorite cinematic deaths.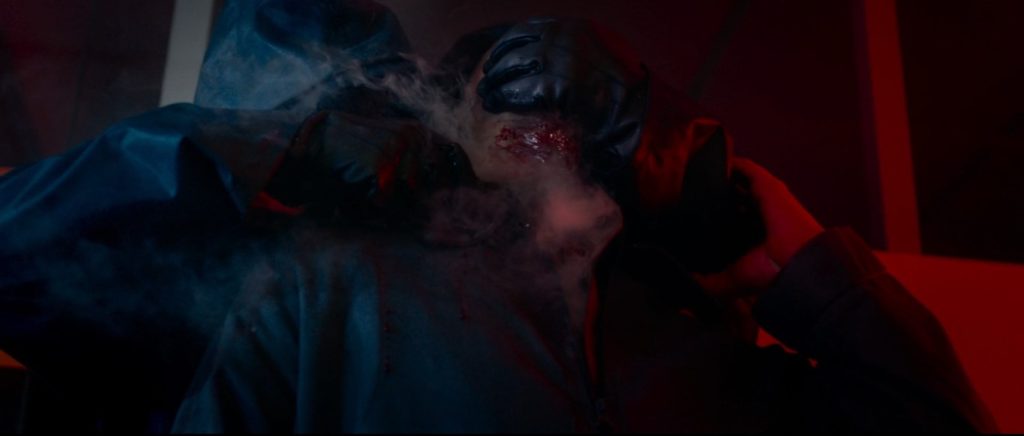 To compliment the visuals, the score hits perfectly for an atmosphere of suspense and terror. Perfectly tapping into that nostalgia of stylized horror from the 70's, the music never dominates the production and works only to compliment the visuals. Ultimately, the sound mixing is exemplary as the sounds of the theater hide the killer's attacks on the patrons while audibly uncomfortable for the viewer. Overall, the general ambiance of the theater is captured beautifully with an gothic horror feature as a backdrop; Frankenstein Day of the Beast – a film catapulted to the top of my watch list by association and the macabre imagery exhibited.
Admittedly, it was hard to gauge the performances through unfamiliarly with cinema from the region and limited experience of Latin horror in general. However, it seems indisputable that Luciana Grasso, who is Ana the engineering student, gives a remarkable performance. Acting mature in approach, she was able to embody the strength needed for female lead in films like this while retaining a certain intelligence to her character that spoke to a endearingly determined persona.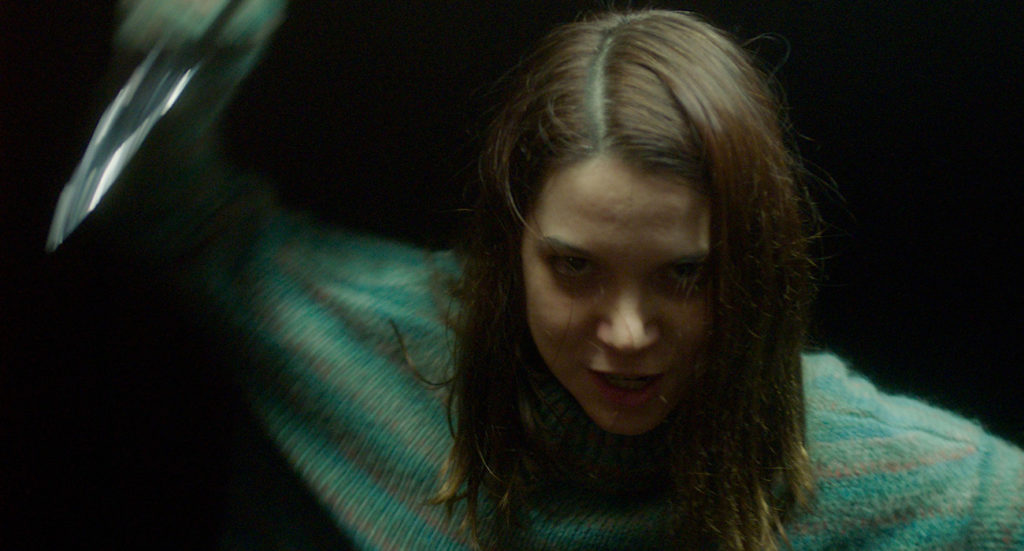 What I Did Not Like About It
There was nothing that I disliked about this film. However, that is not to say I am unaware of how it may fall short for some.
Notably, the killers motives remain mysterious and his actual image once revealed is not really all that daunting – think more grimy exploitation star than nightmarish murderer. Essentially, the film is rather aimless in an overall explanation, a fact which may deter some who admire a deeper narrative in the killer's modus operandi.
In addition, to some, the film may fall under the banner of 'style over substance'. This will only be an issue for the more impatient watcher or those that prefer more action over atmosphere. Sadly, Red Screening is one of those films that some fans who like more action heavy productions will point to as 'boring' and 'not scary' – sentiments I avoid when discussing horror, but it is what it is.
Overall Thoughts
I was impressed by Red Screening, to put it lightly. It perfectly hit that sweet nostalgia spot for slashers from the 70's while brining its own sense of identity through some stellar production. I am not sure if this experience is entirely indicative of cinema from Uruguay, but it does have me more interested in researching film from the region.
If you get a chance please check this film out, you won't be disappointed. You can also check out the official site with the help of google translate for more information on the production.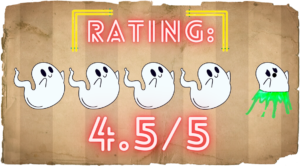 More Film Reviews:
There is something incredibly endearing about anthology films, especially those among the horror genre. In fact, I would wager to say that this format of filmmaking works best with horror,…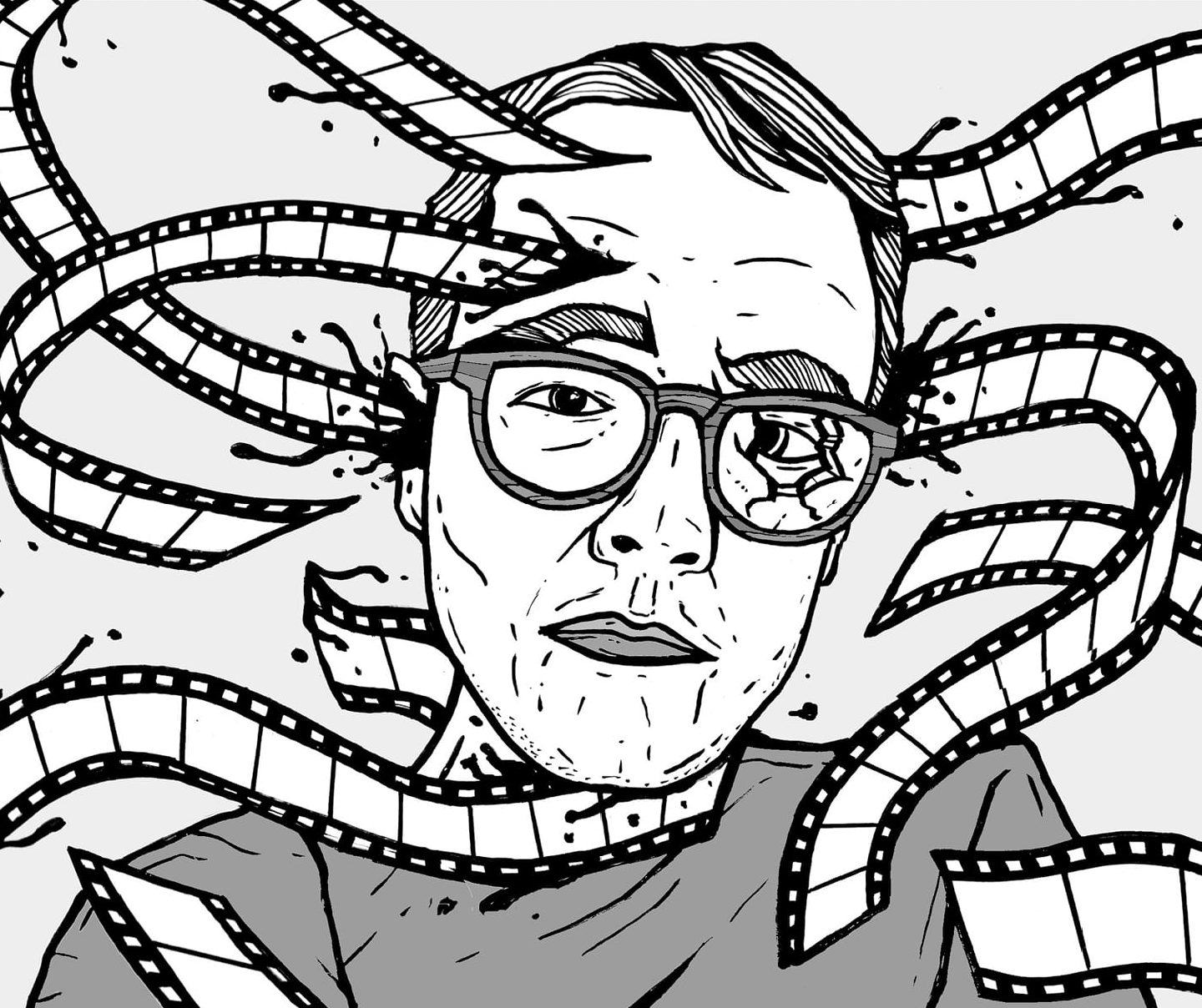 Greetings, My name is Adam and I am from Canada.
My love for all things bizarre came at a young age, as boredom in a small town lead me down a rabbit hole of obscure film, music, tv and literature. I have carried these fascinations with and turned it into a passion for writing, sharing and discussing the various arts.
My area of expertise, if there was one, would be geared towards Asian horror with a particular interest in film and manga. However, if it is odd, disturbing or trashy I probably heard of it or can at least pretend I have in conversation.
Thank you for taking the time to read my work, I always look to grow both as a writer and fan. I truly appreciate anyone willing to come along for the journey and share their passions in turn.