Hey, gang! Dustin here again with another round of Recent Reads. This one, admittedly, comes in late so it's not that recent. But, hey, the year is almost over and I'd definitely be remiss if I didn't share my thoughts on these with you so here we go! We got The Year of the Witching by Alexis Henderson to keep things, well, witchy. We got Ira Levin's The Stepford Wives. Does its reputation as a biting feminist, horror-thriller, satire hold up? Then, we have something for the holidays with Christmas in the Empty Cabin and Other Holiday Tales by E. Reyes, and you know, what? I guess this article is just in time for the holidays, eh? Or, I mean, that depends on when we get this up on the site! Finally, we have Wincy Aquino Ong's Tales for a Rainy Season, which I read during the rainy days here in the Philippines so it was pretty timely.
The Year of the Witching by Alexis Henderson
First published in 2020, author Alexis Henderson's horror-heavy dark fantasy tells the story of Immanuelle, a teenager living in a puritanical society who must find a way to save her town after it's been beset by plagues. Throughout, she must deal with dark supernatural forces while dealing with the wicked wiles or mortal men in control.
I found our protagonist, Immanuelle to be an interesting one. She's not the usual protagonist who's already super powerful but neither is she just cowering in a corner. Her progression throughout the story is natural. The development of her character as well as her relationship with Ezra was also written in such a way that I can't help but root for their success. Romantic pairings like this aren't new but Alexis Henderson makes it work smoothly within the story. The romance aspect isn't something that takes precedence in the story, rather it's an element that works alongside other elements to make for a rich story. This includes other elements like the writing, which is meaningful but not pushy, and a large world that's all but hinted at despite the in-depth look that we got within this narrative.
Henderson does a great job at weaving ever-relevant social commentary despite having the book set in a fictional puritanical society. Gender roles are firmly in place to control women, and people of other minorities are kept in the outskirts. Quite literally, as the town outside the puritanical Bethel is known as the Outskirts.
After all is said and done, the book didn't feel like it was out to scare the reader, and that's fine. I'm all for a story to suck me into itself with very dark elements like this one does. As expected, it's not the fantastical elements that really disturbed me, though they are a sight to behold in the mind as the author paints vivid pictures of happenings. For instance, a blood plague turns any and all water into hemoglobin, and a character must swim in this literal lake of blood in an attempt to stop this phenomenon. Along with depictions of witches and other deformed creatures. The ultimate source of discomfort for me as a reader would be the punishments and "blessings" doled out by the so-called Prophet who presides over Bethel. Those accused of witchcraft and other arbitrary wrongdoings are sentenced to rot in the dungeons and are subject to beatings and burnings. The women who are chosen by the Prophet to be his wife, which he's allowed many, are subjected to his control as well, no matter how young they are. This goes without saying but a warning must be put out there for the sensitive subject matter.
Overall, I think you should check out The Year of the Witching if you like dark fantasy and horror, which manage to blend in the romantic aspects of YA without detracting from the story but rather adding to it. I look forward to Alexis Henderson's next field trip into this world in The Dawn of the Coven.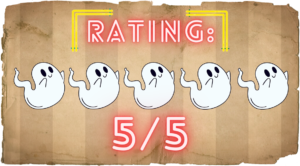 The Stepford Wives by Ira Levin
Written by Ira Levin, The Stepford Wives was first published in 1972 and is a social horror novel. It tells the story of a potential sinister conspiracy afoot against the women of Stepford. As she and her family move into the town and settle in, this conspiracy soon affects those around her. She must find out what's going on before she is taken out.
This book is a pop culture classic that has been adapted into a mostly effective '70s film adaptation and a less warmly-received early 2000s adaptation. However, out of all the mediums employed to tell this story, none are as effective as the source material.
What Ira Levin has accomplished here is a gripping page-turner that doesn't rely on cheap shocks or gimmicks, rather, he allows the story itself to be the source of horror in the most grounded way possible for this story to go. Some of the things that the antagonists say and do are so close to how it's done in a normal setting that the effect becomes even creepier. To them, the kind of harm they are causing is just how things are supposed to be.
The author puts you in our protagonist, Joanna's shoes and he lets you know, plain as day, that there is something wrong with Stepford. You see the changes that occur to certain characters when the change affects them but like Joanna, you get the sense of being trapped. There's no proof that anything sinister happened but for a character that's so close to what's happening, it is very clear that something happened.
I mentioned earlier that this book is a staple in pop culture but I'm also keeping the plot as vague as I can, for if this is your first time hearing about The Stepford Wives, you deserve to get the maximum amount of shock and surprise at the twists and turns this book takes. It is an old-school horror book that also debunks the myth that weaving social commentary in the narrative is an invention of modern times. Plenty of works in the horror genre such as George A. Romero's films and in this case, Ira Levin's books, do attempt to feel the pulse of the contemporary generation, except what happens in this book and how it's written make it a timeless and ever relevant piece of fiction.
The only thing that did not click with me in this book is some of the situations involving race. I'm not sure if this is a miss on the author's part or if it's a way to develop the story and character. In particular, I am talking about Joanna, who is a photographer. There was one scene in the book where she was thinking of selling a photo pointing out racial prejudice but she also notes that photos about racial tensions sell. If it is a character moment, I think that's an interesting addition to humanize the character, to show her imperfections, which now that I think about it, does help in contrasting the idea of idealized perfection that the antagonists want.
Finally, I also want to point out how authentic the author made his characters. While I am a cis man and Ira Levin is as well, his female characters — at least in this book — have nuance to them and aren't just caricatures born out of men not knowing women. It seems Mr. Levin did his research or is truly as progressive as this book is.
Anyway, that is my take on The Stepford Wives. If you want a well-written, quick read that seamlessly weaves social commentary into a tale of quiet but permeating horror, give this one a go!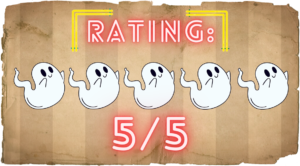 Christmas in the Empty Cabin and Other Holiday Tales by E. Reyes
Written and compiled by E. Reyes, Christmas in the Empty Cabin and Other Holiday Tales is a short story collection comprised of tales centered around the holiday season in Autumn and Winter. It compiles narratives both dark and gleeful.
I liked this collection overall. One of the things I like about single-author anthologies is the consistency in the writing, that E. Reyes delivers. Each story has a unique voice to it Mr. Reyes' writing style shines through in each of them. His is a style that is both easy to follow but also impactful. When he wants you to read about a gory event, he definitely gets in there to show you. In one story, he could be describing a Thanksgiving dinner gone wrong in disgusting detail. In another, he could be describing tendons being ripped from a person's arm in specific detail.
The author also writes more tender stories with the right amount of somberness to them. Stories like this involve supernatural aspects to them and combined with the writing style are reminiscent of Guillermo del Toro whilst retaining E. Reyes's distinct style. Noticeably, these heartfelt moments occur in stories about family or loss and I got to say, it works. I'm not going to say if I shed a tear or two as I read about the story of a man trudging through harsh weather for his friend — but you get the picture.
I mention del Toro as well since some of the stories involve younger protagonists and E. Reyes also does an amazing job of putting you in their shoes. As a reader, I felt the excitement of adolescence of trying to impress a crush or the curiosity of a child as their family prepares for a mysterious holiday tradition.
I'm also glad that the theme tying these stories together was well-observed. It's not like other short story collections where the ties that bind the stories together were barely hanging on by a thread. This book aimed to make you feel like Thanksgiving, and December holidays, and gosh darn it if it didn't make me feel that way. Some stories made me feel the grueling cold the characters went through while others were just a cozy, toasty welcome.
Overall, this book was a quick read. However, it has enough heft to it as a fun read that's guaranteed to delight horror fans looking for something to get them in the holiday spirit, no matter what time of the year you're reading it.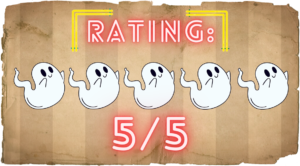 Tales for a Rainy Season by Wincy Aquino Ong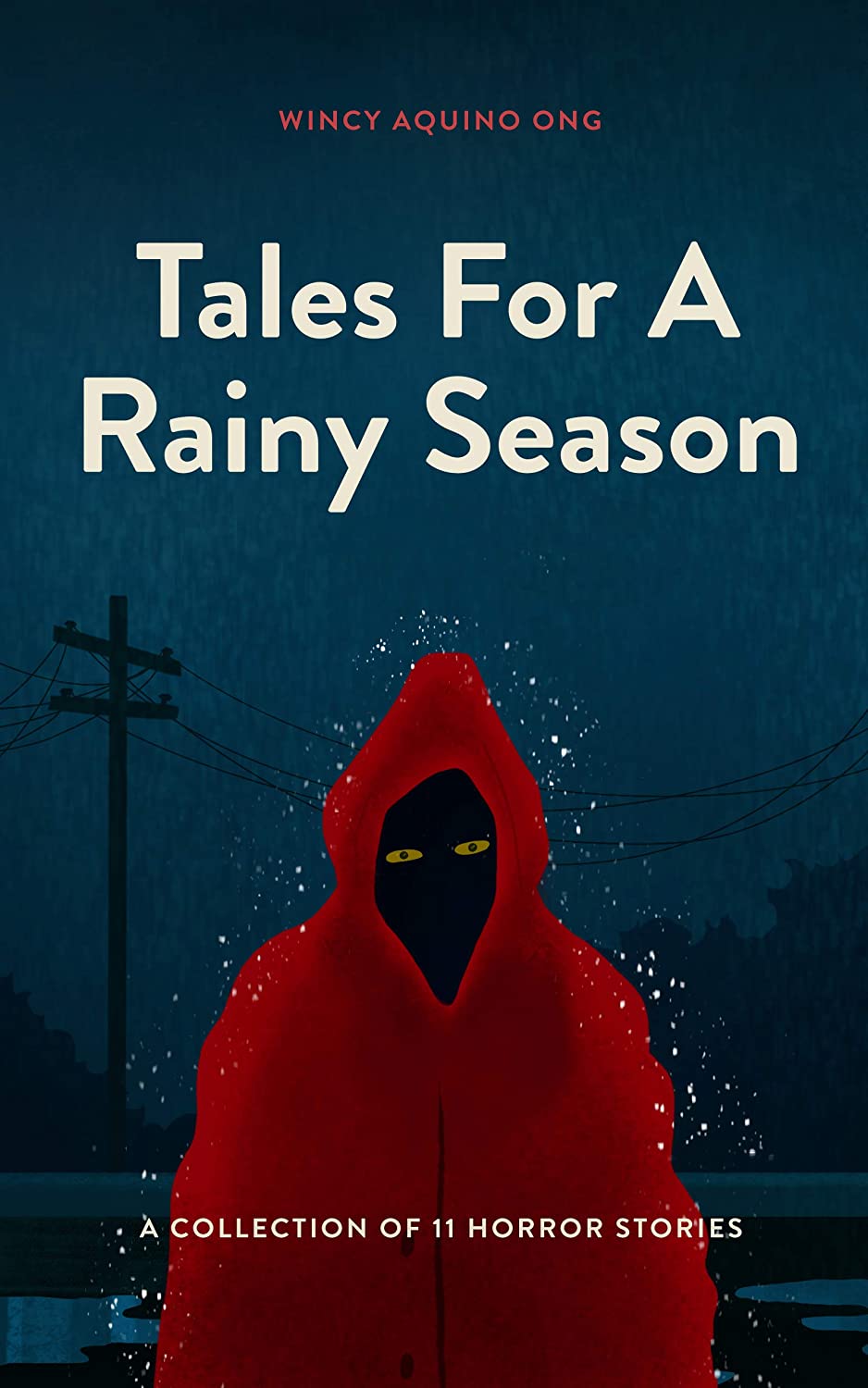 First published in 2020, Tales for a Rainy Season is a short story collection centered around horror stories about, well, the rainy season. The book is written in English but the spirit and setting of the stories within are situated in the Philippines. As a Filipino myself, it's always a welcome sight to see a horror book by my fellow Filipino, written with the Filipino experience in mind. In this case, what I'm getting from the stories is of the modern Filipino. Our modern culture as it stands is a mixed bag of Western influences, influences from our neighbors, as well as our very own homegrown influences. I think Wincy Aquino Ong nailed that aspect, among other things.
The stories range from various things like a corrupt politician's daughter being made to go through Jigsaw-Esque tasks, a curse that makes you hurt yourself to death, obsessions gone wrong, obsessions gone right, and reality just getting up and leaving; among other things. There was this one about a pyramid scheme being more deadly than expected. This goes back to what I was saying earlier about Ong nailing the Filipino experience. He successfully weaves social commentary and social observations and entwines them seamlessly into these stories.
This is another short story collection that does a good job of keeping that grimy, wet setting of the rainy season along with other background details to set the scene's ambiance. Most of what makes the stories work are the atmosphere created for each one. I liked the consistency of these stories being straight-edge scary but having a lot of variety.
One of my favorites of the bunch is this one where a father and daughter must survive against a monster in the water, which proves ever difficult as there is a flash flood. I also appreciated the sense of escalation this book had. The earlier stories started off more fantastical but still horrific, while the back half of the book is where sh*t gets real. The stories become more grounded in reality — or at least issues that can be relatable to plenty of Filipinos in reality — while still retaining that touch of the supernatural.
The only things I didn't like about the book were the bookend stories. I didn't feel like they had a lot of oomph compared to the rest of the stories. Not to say that they weren't good, just that I don't see them leaving a lasting impact as the opener and the closer. Still, my minor dissatisfaction didn't hamper my overall experience as I still had a great time with this read.
Overall, Tales For a Rainy Season is a great set of stories that wears its influences on its sleeve, only to peel back and brings a lot of uniqueness to the genre that I hope more people can read about.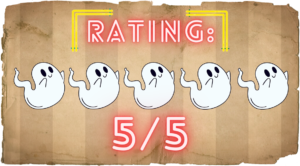 That's about it for this round of Recent Reads, friends! Most of these, you can grab from your favorite bookstores online or otherwise. I got my physical copy of Tales from a Rainy Season in the Philippines through one of our online outlets here. I checked if y'all can get the physical copy overseas but all I'm seeing is Kindle. I'm happy to be proven wrong! Have a good one, peeps, and remember to keep reading horror!
More Book Reviews
Now that we have watched all four seasons of Call My Agent, some of us several times, we need something fresh from Netfilx or anywhere else to keep lockdown boredom…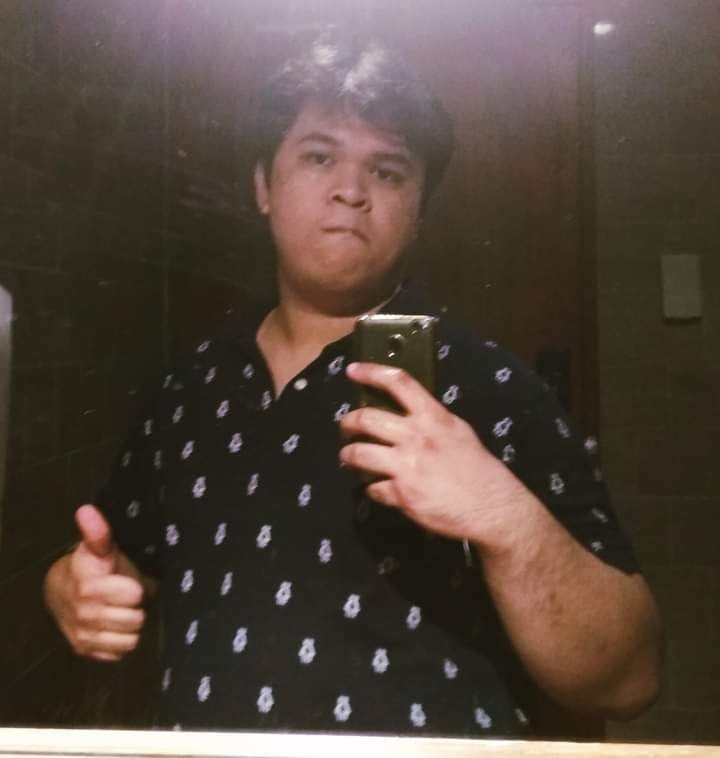 Dustin is a horror fan and sometimes short story writer who hails from the Philippines. He likes a lot of the horror genre but usually goes for slashers and arthouse/slowburn stuff. Currently, he's trying to make up for lost time in the horror literature world by digesting as many horror books as he can.