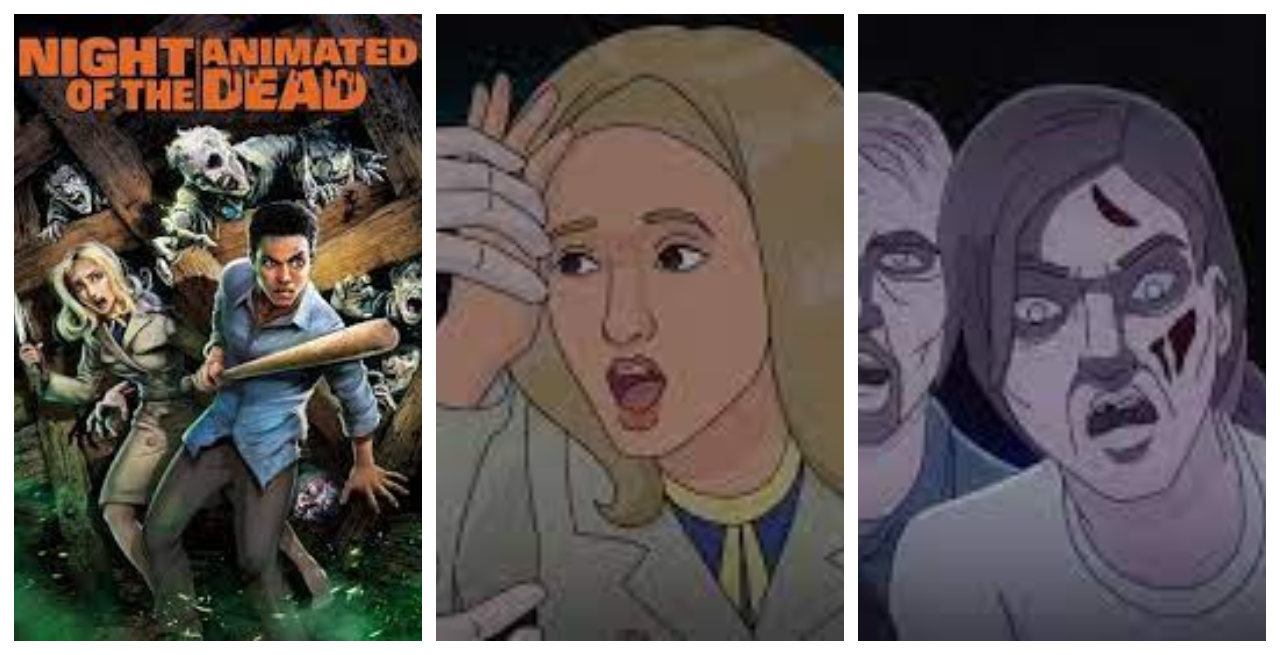 As a horror film critic, it's my job to watch a movie with as little bias as possible and to provide an honest review that hopefully entices potential viewers to watch it. What do I do, then, when a film I was pumped to see turns out to be the biggest load of garbage I've ever watched, AND it was distributed by a massive media conglomerate? Gloss it up to protect face, or protect you, the viewer, from wasting your time? I'm sorry, but I never was one for turd polishing. Warner Brothers, what were you thinking?? George Romero is rolling in his grave…
I love the original Night of the Living Dead (1968). You'd be hard pressed to find a die-hard horror fan who doesn't. It was/is iconic. My only regret is that I wasn't born early enough to watch it at a drive-in theatre, radio crackling, face hidden behind my high school sweetheart's shoulder while the ghouls rapped their fingers around cracks in the barricades in that old farmhouse. The thrill those people must have experienced, sitting in their cars with the windows down, watching the darkened fields around them for movement while George Romero's masterpiece played on the big screen. (insert dramatic screams here)
Night of the Living Dead (1968) was Romero's first feature length film (co-written with John Russo), released one month before the MPA's film rating system was created. As a result, children were permitted to buy tickets to the opening matinees, attending without adult supervision. There was considerable uproar, of course, with complaints that the film's explicit violence and gore were too much, which just made more people want to see it. Night of the Living Dead quickly became the first film with a cult following, generating 250 times its budget in profits. It has since appeared on almost every Top 100 Movies Ever Made list, and has been preserved by the National Film Registry (USA). In 1999 it received recognition for its historical significance, for casting Duane Jones in the lead role in an era when the USA was still heavily discriminating against African Americans.
To say that the original Night of the Living Dead is important to the history of the horror genre is an understatement.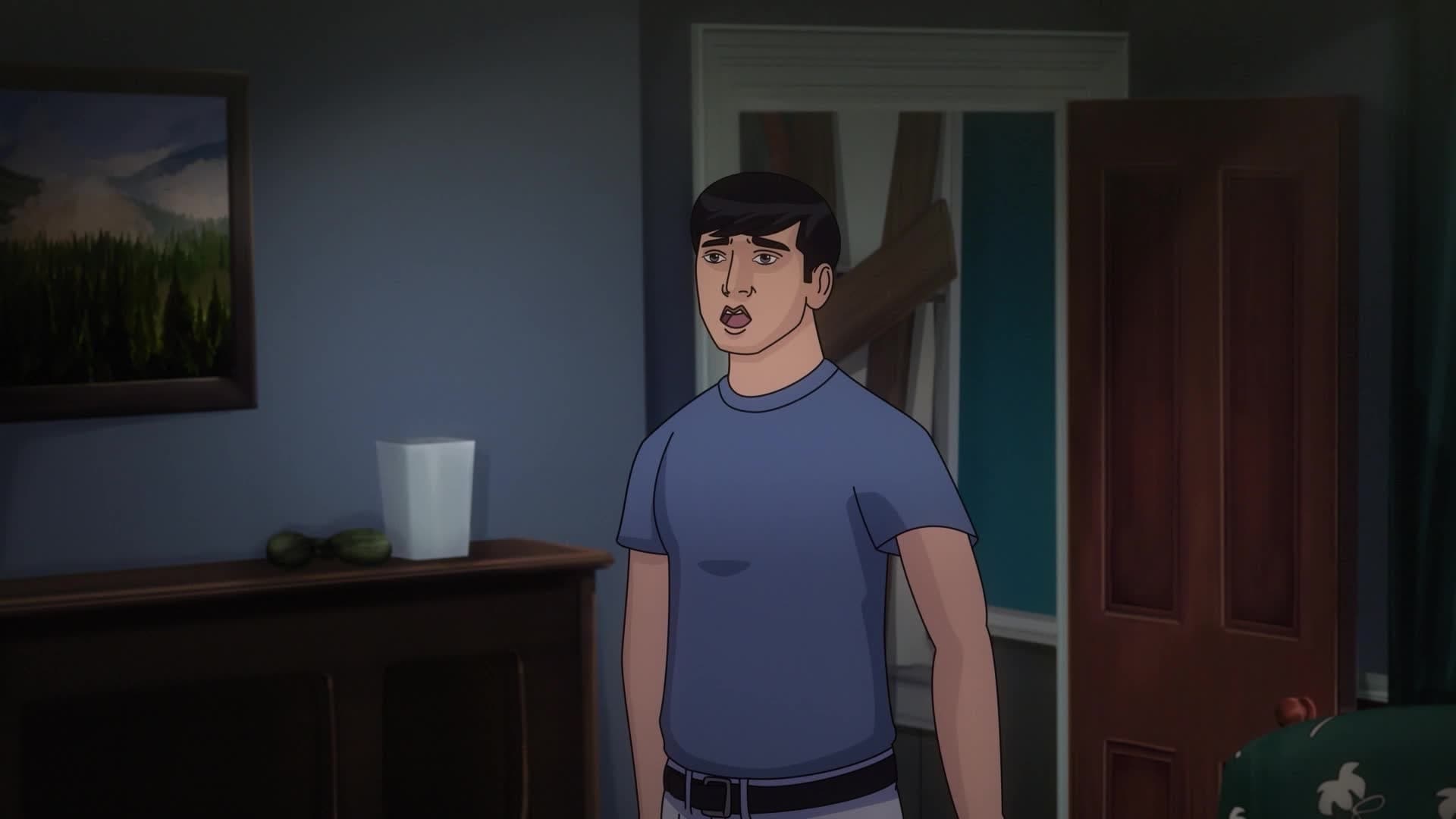 If I could turn in a one-word review for Night of the Animated Dead, I'd summarize it thusly: Unnecessary. I could leave it at that, except that nowhere in the credits, previews or artwork is George Romero or John Russo credited. That just makes me angry.
In my opinion, director Jason Axxin took advantage of the fact that NOTLD existed in the public domain and lazily threw this project together with very little thought as to why. It is a word-for-word, shot-for-shot replica of the original, with maybe three changes. Only one warrants mentioning, because the gas pump scene was so unexpected it was kind of fantastic. There is no new message, and this certainly is not an homage to the original. It's a straight-up rip-off, and poorly executed at that. Viewers in 2021 are not entertained by the slow pace and limited dialogue that helped to create the movie's ambience in 1968. Neither do they want to watch half-assed Scooby Doo style 2D animation for 70 minutes straight. Don't let the movie poster fool you; it's a classic case of bait and switch. So, if he wasn't going to update the plot or make it flashy to recreate the magic for newer generations, then what was the point? So many people were involved in the creation of this film that it's mind-boggling to try to understand how such a flat, unengaging product was the result of their work.
The cast is filled with well-known names including Dule Hill and James Roday Rodriguez (Psych), Josh Duhamel (Transformers), Katie Sackhoff (Battlestar Gallactica) and Nancy Travis (Rose Red), but none of them were able to use their powerful on-screen personalities as Night of the Animated Dead stuck to the original Romero/Russo script. Perhaps if Axxin had hired lesser-known voice actors and put more of his budget into the animation department, the film could have been more . As it stands, it doesn't really matter who is reading the lines; there's no acting involved whatsoever.
Considering his first feature film To Your Last Death (2019) garnered 35 industry awards, Night of the Animated Dead seems an odd choice for his follow up. Whether he thought he could ride on Romero's tailfeathers for more awards or that this was a good idea doesn't really matter. What's done is done, and for the love of the original, I encourage you to skip it.
One star, for the gas pump scene only.
Warner Bros Home Entertainment provided me with a free copy of Night of the Animated Dead DVD I reviewed in this blog post. The opinions I shared are my own.
More Film Reviews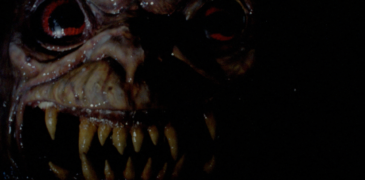 Pop culture is currently experiencing a boom of 1980s nostalgia. From Stranger Things on Netflix to Grady Hendrix's My Best Friend's Exorcism, science fiction and horror are squeezing every last…
Kate's love of all things dark began as a child and deepened when she realized what being an adult meant. She was born with a pencil in her hand and loves nothing more than writing horrific stories to tantalize her inner demons. Kate lives in Hamilton, Ontario Canada with her husband and her boys, stirring up trouble wherever she can.