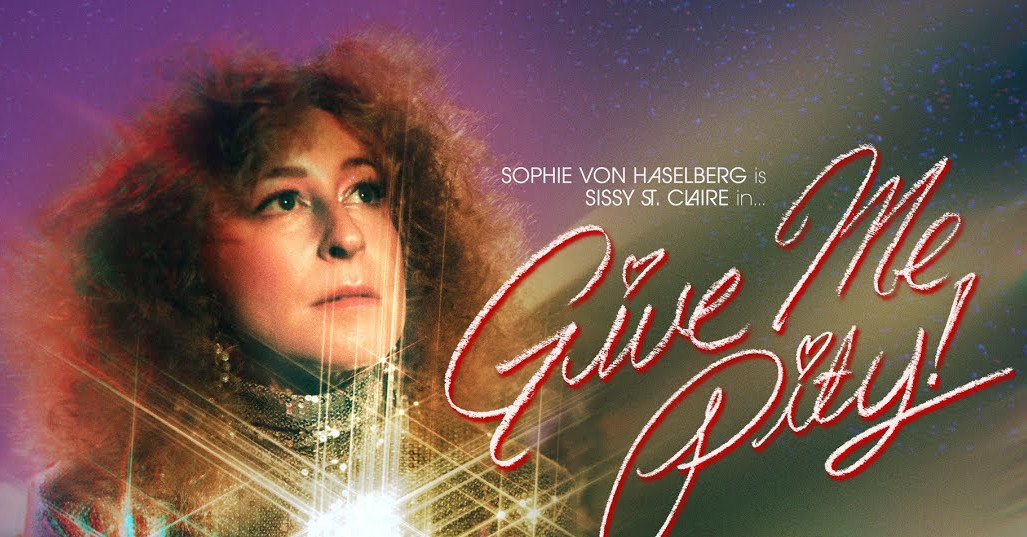 "Ever try to lose yourself? No! Because you're too busy trying to find yourself." -Sissy St. Claire
Subversive feminist filmmaker Amanda Kramer returned to this year's Fantastic Fest with a bizarre journey into the dark soul of one woman's struggle for identity. Visually astounding, GIVE ME PITY! takes the form of a prime-time, Saturday night network television spectacular starring Sissy St. Claire (played with super-star power by Sophie Von Haselberg). As Sissy's special show progresses, alternating between song and dance numbers, comedy sketches, and heart-to-heart monologues, darker visions and sinister figures appear, threatening to disrupt her one woman show.
Amanda Kramer is an independent and experimental writer and director. She uses the genre of a one-hour vanity/variety show, popular in the 1970s, as the stage for Sissy's quest to discover her own identity. Like in many traditional shows, the sets are suggestions of actual places. This abstract incompleteness reflects Sissy's view of herself as a work in progress. Her goal is to give all to "make it" as a beloved star. Kramer lampoons the soft-focused, over saturated color TV shows to draw attention to the difficulty of such a quest. How can someone be a star in a place where every node of light erupts in its own star-crossed filtered explosion, decorating each scene with its own constellation?
Sissy's path to her dream vision of herself depends on the audience's empathy and compassion for her. She wants the audience to feel sorry for her, hence the title of the last number and the movie itself, GIVE ME PITY! In between the songs and the sketches, she delivers several heartfelt monologues about a facet of herself. These monologues help demonstrate how complex and confusing Sissy really is, which falls in line with what Kramer once said about liking female characters who are "complicated assholes, sad/funny jerks." Sophie Von Haselberg is more than up to portraying a needy, narcissistic, hilarious and hysterical character and making her a star that people want to engage with. Plus, she sings and dances as well.
A key part of any variety show is the musical numbers. GIVE ME PITY! has several musical moments, one of which being a disco-themed version of You're a Grand Old Flag, where Sissy switches between several costumes and uses dance moves that George M. Cohan would not have approved of. Giulio Carmassi and Bryan Scary supplied lyrics and music for the rest of the songs which were influenced by diverse genres such as 1970s disco and Streisand-like ballads that give the performer a channel to her inner thoughts.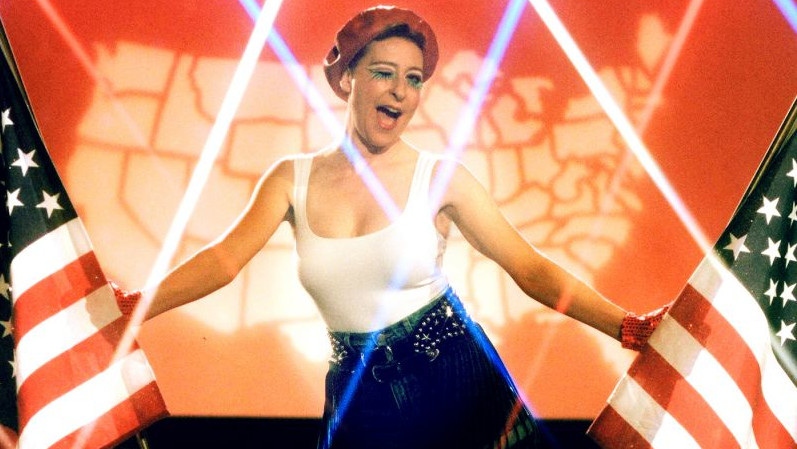 GIVE ME PITY! is a bold assault on the senses. Led by a captivating lead performer, writer and director Amanda Kramer takes the audience at home on a dark trip into the inner workings of Sissy St. Claire, a megastar in search of her own galaxy.
We Watched GIVE ME PITY! as Part of the 2022 Fantastic Fest Line-up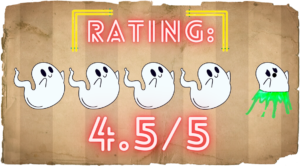 Past Film Festival Coverage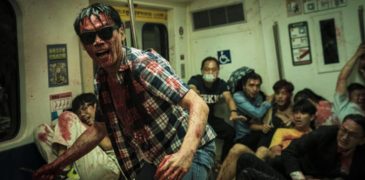 The Sadness has been a film making some early commotion due to an extreme and graphic nature – a new angle on the zombie genre in the age of our…
I am a lifelong lover of horror who delights in the uncanny and occasionally writes about it. My writing has appeared at DIS/MEMBER and in Grim magazine. I am also in charge of programming at WIWLN's Insomniac Theater, the Internet's oldest horror movie blog written by me. The best time to reach me is before dawn.