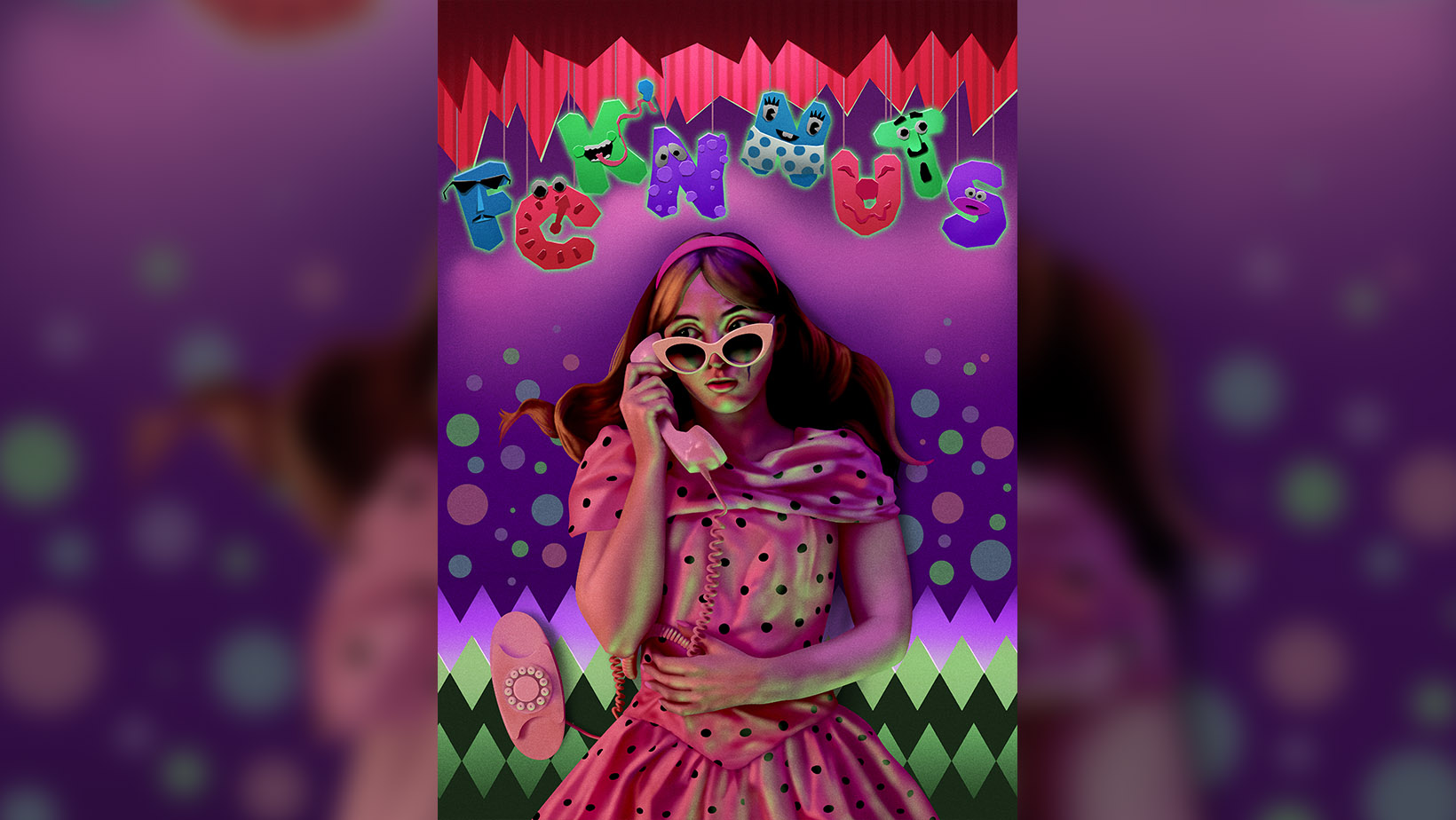 Fuk'n Nuts is a 2023 American surrealist horror comedy short film, written and directed by Sam Fox. No stranger to the medium, Fox is known as the writer/director of the short horror films Unagi (2020), Bad Acid (2021), and as co-writer of the 2019 shortWowzers.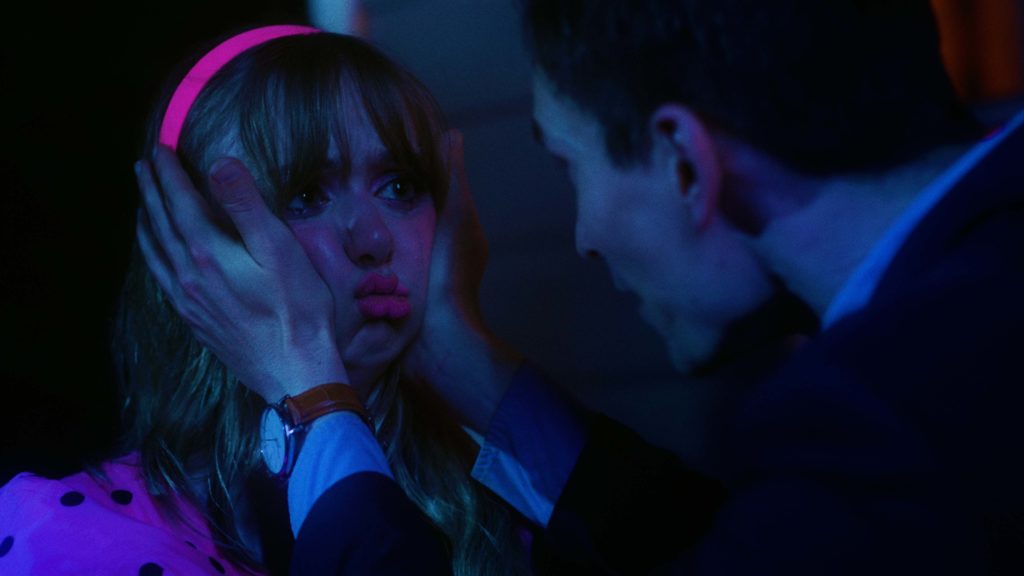 Sandy is a melancholy teenager who lives at home with her abnormal parents. She has finally met the boy of her dreams, the kind and sincere Dan Deakins. Unfortunately, Dan has fallen for Sandy too, and he wants to get close to her, he wants to meet her family. The problem is Sandy's parents are strange and they've frightened off every boy, friend, and schoolmate that Sandy has ever brought home. In order to stave off the heartbreak of losing the boy she loves, Sandy makes the difficult decision to break it off with Dan… but disaster strikes when he shows up at her house unannounced to declare his love.
Effortlessly stylish from beginning to end, Fuk'n Nuts establishes itself as a beautifully contemporary piece of cinema from the get-go. Delivering an abundance of sleek cinematography, Fuk'n Nuts features a whole host of styles such as 360° rolls, tight close-ups, disorientating fast pans, and even the use of a dolly zoom. This astonishing variety of well-executed camerawork produces an amazingly artistic production value seemingly missing from modern cinema. Additionally, nearly every scene is drenched in bright neon colours, undoubtedly transforming every scene from typically standard into an uncanny dreamscape.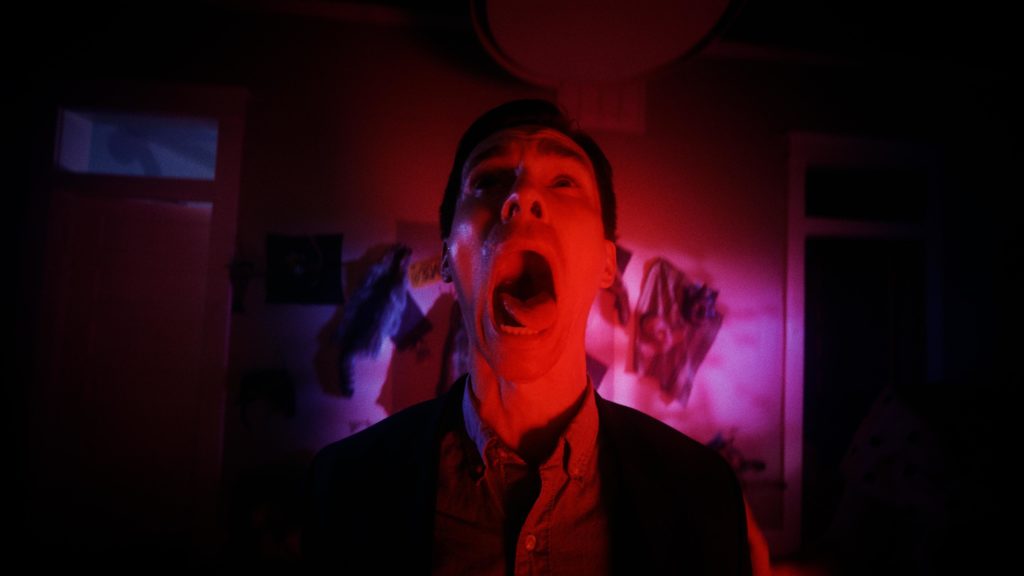 The insanity is further brought to life with excellent performances from Sandy (Maddie Nichols, The Boogeyman) and Dan (Vincent Stalba, Blood of the Dinosaurs), with both delivering a sincere yet warped imagining of a typical experience experienced by the majority. Whilst the narrative is simple in premise, the descent into madness that proceeds is anything but, building into a crescendo of a twist that—whilst it stares the audience in the face—is still a shock (to say the least).
A fleeting yet intense rollercoaster ride, the title Fuk'n Nuts' is certainly self-reflective of its inner nature. With astonishing performances, stunning visuals, and a relatable yet outlandish plot, this 10-minute short will lead you by the hand, only to abandon you in a shrubbery maze of insanity.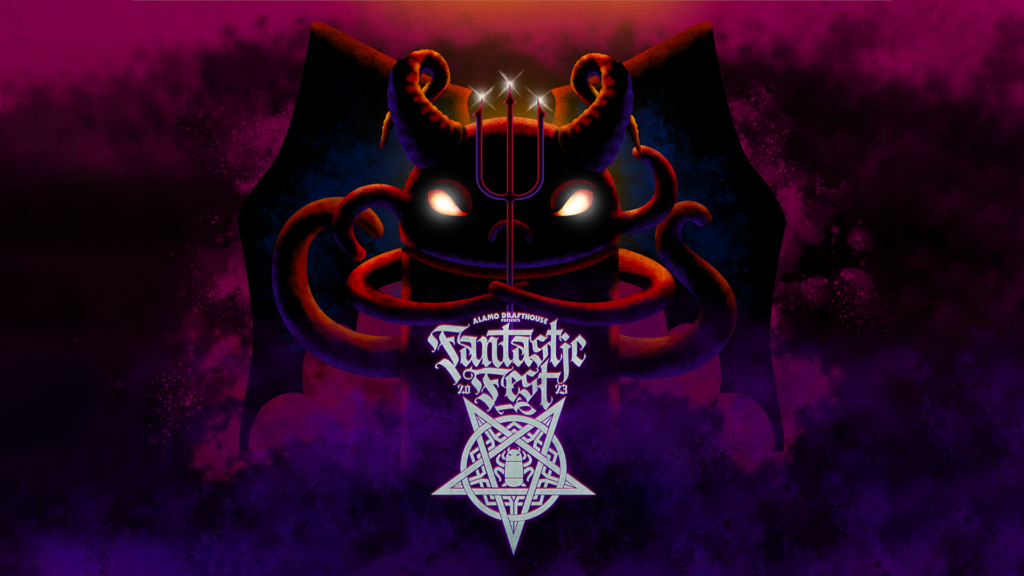 More Film Festival Coverage
Recently, the "adventure survival" thriller has seen a sizeable spike in popularity. Gone are the nastiness, the unbearable tension, the relentless bad luck and shaking-in-their-boots protagonists of survival classics like…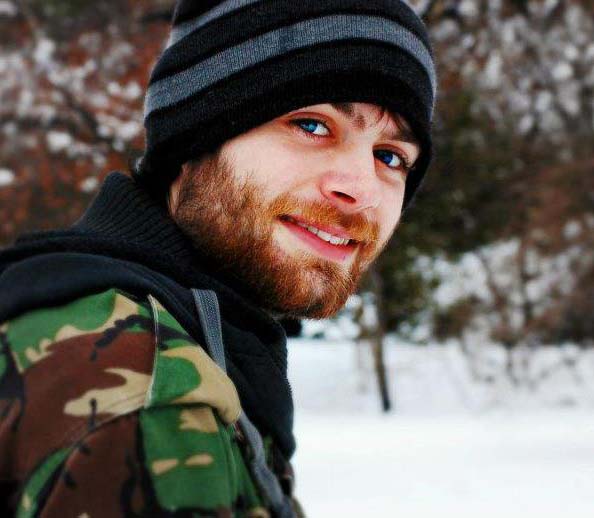 Hey there, I'm Jim and I'm located in London, UK. I am a Writer and Managing Director here at Grimoire of Horror. A lifelong love of horror and writing has led me down this rabbit hole, allowing me to meet many amazing people and experience some truly original artwork. I specialise in world cinema, manga/graphic novels, and video games but will sometime traverse into the unknown in search of adventure.