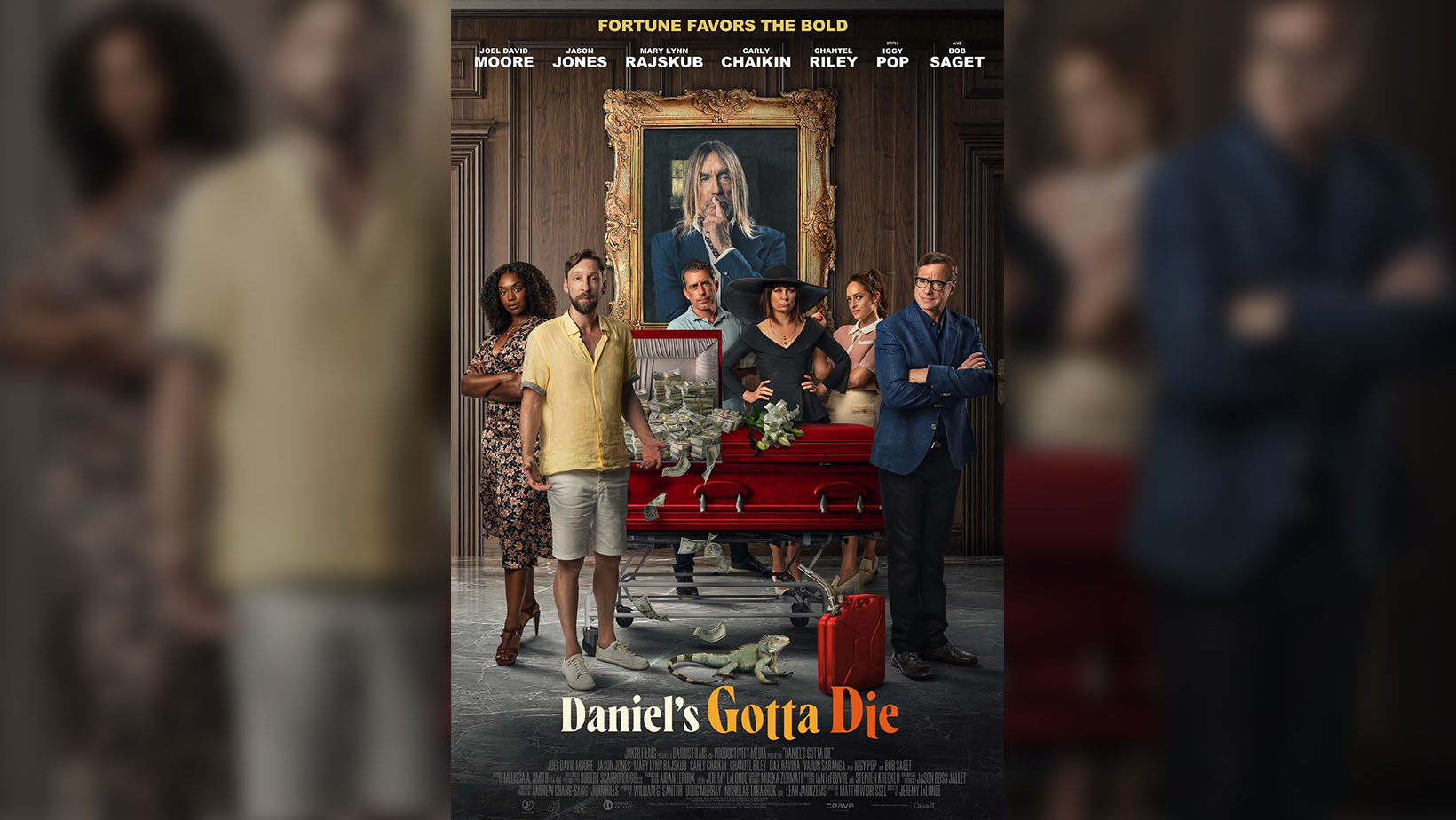 And you thought your family was bad.
Daniel Powell (Joel David Moore) is a sweet, gentle aspiring chef who has just become engaged to his lovely girlfriend Emily (Chantel Riley). All he wants now is to get his estranged family together in one place to introduce Emily and invite them to the wedding, but there's a problem. His multi-millionaire father Edward (Iggy Pop) is dying in a hospital, and he hasn't seen his siblings in years. When he visits Edward to share his good news and suggest that they all go to the family's beach house for a celebration, Edward laughs and tells Daniel he wouldn't survive a weekend with his siblings, even if he was paid to do so. Queue the murder mystery tropes.
After Edward's sudden death (not so sudden, really), his faithful right-hand man Lawrence (Bob Saget) gathers the children for the reading of the will. As Daniel was the only child to maintain a relationship with his father, it was announced that he was the sole heir to their father's empire. They got their twisted genes from somewhere, though, and in his final hours on this mortal plain, Edward recorded a video with a challenge for the siblings to try to earn back some of their inheritance. They have to go to the beach house as Daniel wishes, do as Daniel says, complete a list of tasks that Edward has given to Lawrence, and then if Daniel chooses, he may split the inheritance any way he sees fit. This, of course, means that Daniel has to die.
As a whole, Daniel's Gotta Die is ridiculous, and it's meant to be. It feels a bit like Weekend at Bernie's (1989) meets Clue (1985), with a twist of lime to add some class a la Glass Onion. The siblings are absolute nut jobs compared to Daniel's sensitive demeanor. Jessica (Carly Chaikin) is a vapid internet influencer, Victor (Jason Jones) is an idiot with a serious drug problem, and his twin Mia (Mary Lynn Rajskub) is a straight-up psychopath. None of them want to have anything to do with one another, but they all want dear old dad's money, so they go to the 'beach house', a massive luxury complex in Cancun. Daniel brings his fiancee and bides his time until the moment is just right to announce their engagement. He has high hopes that his siblings won't let him down, but Emily sees right through them from the start.
Poor Daniel is put through the wringer as multiple attempts are made on his life, but he keeps bouncing back none the wiser. Much of the comedy in Daniel's Gotta Die comes from Victor's inept attempts to kill his brother. Jason Jones's physical comedy in this film is on par with Dick Van Dyke's famous performances, and his character's low intelligence is fun to wonder at. Mary Lynn Rajskub's portrayal of a cold-hearted executive is at points unnerving. Joel David Moore, known for his roles as a shy nerd with a quick wit was the perfect choice for the naive Daniel. The brutality of Daniel's siblings is juxtaposed against the peripheral characters who are all trying to make a family member happy at the potential cost of their own souls. Emily is smart and pays attention to what everyone else is doing, forming a big picture for the viewer. Mia's assistant Carter (Varun Saranga) will do anything to earn his boss's approval, but he himself is a kind, gentle soul. Lawrence, freed of his responsibilities to Edward, can finally tell the children what he's always thought of them and relishes his part in torturing them while they fight for their father's money. It is the interaction of all of these personalities that makes this movie good.
There are plot holes galore in Daniel's Gotta Die, so don't go into this movie expecting a real murder mystery. Go into it with a nostalgic love for over-the-top, kooky murder mystery spoofs, and come away with tears of laughter and a newfound respect for some of your favourite actors. This was Bob Saget's final film, and he did the world a service with his last big screen performance. Director Jeremy LaLonde brought the best out of everyone involved and should be applauded for his skill in securing laughter in the most desperate of situations: dinner with the family.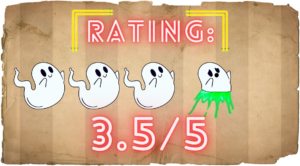 We watched Daniel's Gotta Die (2023) at the Toronto After Dark Film Festival 2023.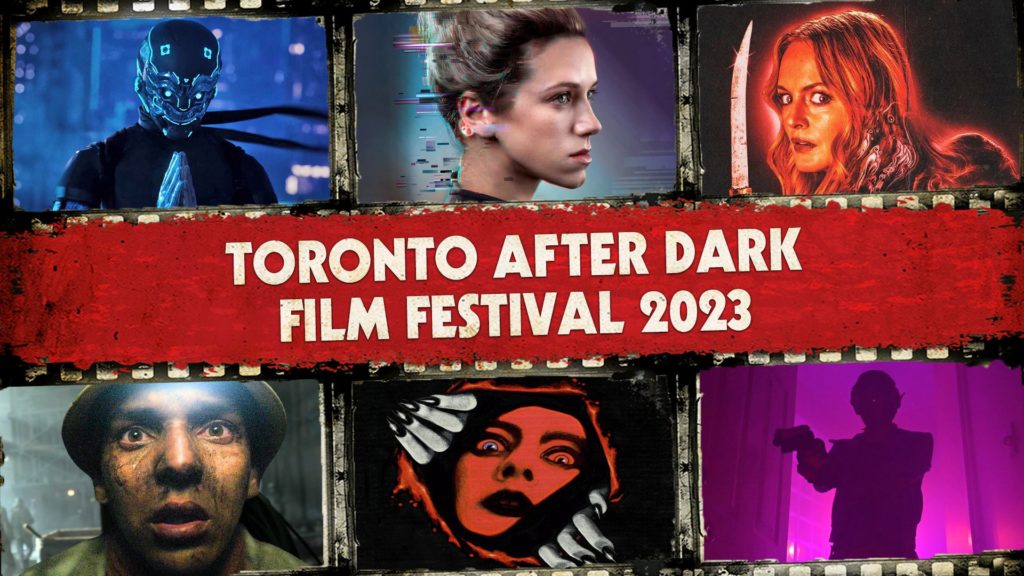 More Film Festival Coverage
Running a ride share for some extra money at Christmas, time goes awry for Russell when he picks up the mysterious and frenetic Charlotte. The misadventures which follow turn increasingly…
Kate's love of all things dark began as a child and deepened when she realized what being an adult meant. She was born with a pencil in her hand and loves nothing more than writing horrific stories to tantalize her inner demons. Kate lives in Hamilton, Ontario Canada with her husband and her boys, stirring up trouble wherever she can.