A police raid uncovers a mysterious figure who refers to himself as 'The Traveler' (played by Efren Ramirez), and as the sole survivor of a massacre, he is brought in for questioning. As the night goes on, he warns the detectives of an impending threat headed for the police station, coming to stake their claim on his life. To kill time, and try to convince the detectives to let him go, The Traveler tells them 4 tales: Demian Rugna's spooky "Tambien Lo Vi" about a man who discovered an algorithm to open up the world to the undead; Ed Sanchez's comedy of errors "El Vampiro", in which a vampire rushes to make it to safety after forgetting about daylight savings time; Gigi Saul Guerrero's descent into folk horror which places a man face to face with ancient magic rituals "Nahules"; and last but not least, the over-the-top comedic demonic battles in the segment "The Hammer of Zanzibar" by director Alejandro Brugues. All four shorts are framed by Mike Mendez's The Traveler storyline.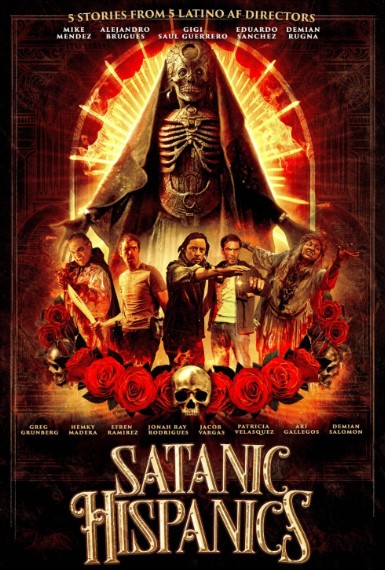 Some of the best horror anthologies tap into a certain theme or vibe to help elevate them to a level of cult status, with an inherent thread that ties all the shorts together in a meaningful way that makes the overall experience enjoyable. Furthermore, it is interesting (or frustrating depending on the company) to talk about which shorts work best in any given anthology. Now, Satanic Hispanics does tie together the segments through cultural reference, and a pride in Latino horror, but beyond that connection each offers a pretty drastic experience. While this may be the downfall of many lesser anthologies in the genre, Satanic Hispanics actually thrives under the creative diversity offered by each contributor, resulting in one of the best anthologies in recent memory.
The first short that kicks things into high gear is Demian Rugna's "Tambien Lo Vi". Rugna, the man behind one of the most effective and scary supernatural films ever made, Terrified, brings the same dark energy and ghastly creations that made the work such a standout of Argentinian horror. Extremely effective in both concept and execution, there is a slight shock when this short transitions into "El Vampiro," which is more a 'comedy of errors' with little in the way of horror. Yet, the second segment has its undeniable charm in witnessing actor Hemky Madera parade around as a bumbling vampire causing bloodshed and chaos while making awkward escapes from the law. This segment does tap slightly into the "What We Do In Shadows" playful mockery of the immortal, albeit with Ed Sanchez's own unique spin and humor giving it a more distinctive feel.
From here the production takes a shift back into a more serious tone with "Nahules". This segment is arguably the weakest as it flaunts style over substance, though this admittedly may stem from lacking a deeper understanding of the lore behind the story. Regardless, visually this one is the most discomforting and intense of the batch, which works as a wonderful bridging point into the final segment. "The Hammer of Zanzibar" is likely to be the crowd favorite, particularly for those getting a chance to view this with a group. From the director of Juan of the Dead (2011), Alejandro Brugués lands a series of comedic stings that make his segment feel like a perverted episode of Buffy The Vampire Slayer. Equal parts camp and gore-soaked silliness, "The Hammer of Zanzibar" is a riot and fits perfectly as the last segment in the anthology.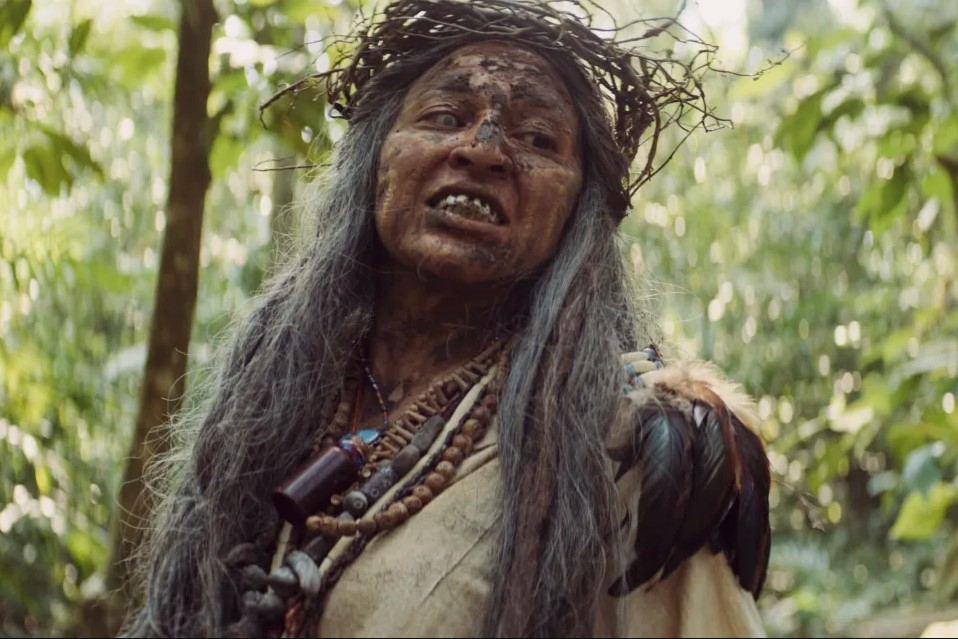 However, it is worth mentioning that the conclusion of "The Traveler" is quite the spectacle, and easily one of the most entertaining, violent, and well designed wrap around stories to ever compliment an anthology. Overall, this one really boasts both the comedic wit of Mike Mendez—found in his cult films The Covenant and Killers—while bringing in some sleek modern creature design that acts as the piece de resistance of the entire anthology. This is further complemented by Efren Ramirez playing the part of the titular traveler, who matches the tone of each short between segments with either seriousness or playfulness towards the detectives.
All around, there is not a single dull performance, and although it is difficult to discuss every actor in a project of this ilk, it is also just as easy to point out when someone sucks the energy out of the room and kills a short. Visually, all segments are comparable and no director really dips in quality. "The Hammer of Zanzibar" does have a slight made-for-TV vibe, but it matches the tone of the short perfectly. Essentially, the project manages to be cohesive, and while it offers four uniquely different experiences, its strengths lie in bringing each together to make a kick-a** horror anthology.
Satanic Hispanics may lack an identity beyond the cultural ties, but it is a wonderful rollercoaster ride through horror, gore, dark comedy, and a giant dildo sword. In all honesty, it is one of the best times I have had with an anthology in some time, and I can't wait for others to see this and to be able to experience it all over again. If you get a chance to check out a screening, capitalize on it—you won't regret it.
We Watched Satanic Hispanics as Part of the 2022 Fantastic Fest Line-up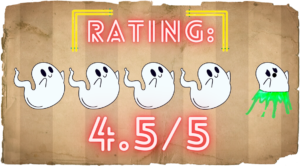 Past Festival Coverage
If you ask a casual movie goer to list some classic horror films, a large majority of them will mention Halloween, Friday the 13th, and The Texas Chainsaw Massacre. One…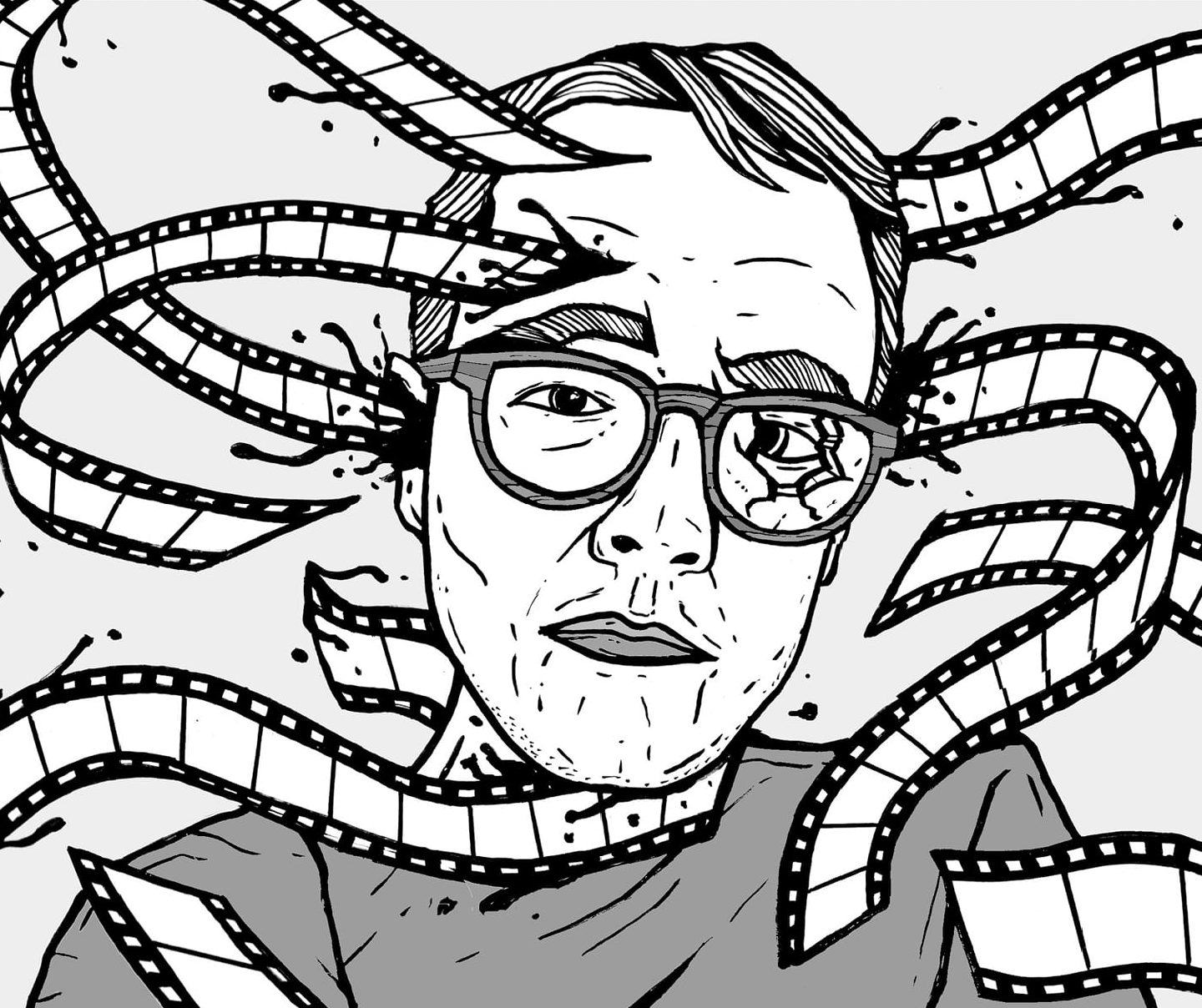 Greetings, My name is Adam and I am from Canada.
My love for all things bizarre came at a young age, as boredom in a small town lead me down a rabbit hole of obscure film, music, tv and literature. I have carried these fascinations with and turned it into a passion for writing, sharing and discussing the various arts.
My area of expertise, if there was one, would be geared towards Asian horror with a particular interest in film and manga. However, if it is odd, disturbing or trashy I probably heard of it or can at least pretend I have in conversation.
Thank you for taking the time to read my work, I always look to grow both as a writer and fan. I truly appreciate anyone willing to come along for the journey and share their passions in turn.