Satan Claus is an Italian/American low-budget slasher horror, written by Simonetta Mostarda and directed by Massimiliano Cerchi. Well-versed in independent horror, Massimiliano is known for directing such lo-fi additions to the genre as Hellinger (1997), Brainmaster (1993), and Holy Terror (2002), to name a few. Over the years, there have been rumours that the film had not received a release until 2013, but there is evidence to suggest otherwise, with multiple releases on VHS during the late 90s as well as numerous reviews online dated from 2011 onward.
The story revolves around a psychotic Santa roaming the streets of New York during the countdown to Christmas, looking for victims to slaughter, and collecting severed limbs to adorn his perfect Christmas tree. As the police struggle to identify the killer, who constantly mocks them via numerous phone calls, it's up to a group of friends of the madman's latest victim to finally bring a close to this carnage.
Unfortunately, the story itself isn't overly inventive, resembling a watered-down interpretation of Black Christmas (1974) as our psychotic Santa stalks his prey and closes in for the kill. The real separation between the two is an unintentional comedy which is, regrettably, Satan Claus's saving grace. From the killer's miss-singing of royalty-free Christmas carols, comedic back-and-forth retorts between the police and the protagonist, to victims finished off so easily, it's surprising a slight breeze didn't beat the killer to it; the film resides in the so-bad-it's-good category rather comfortably.
The film features a mixed bag when it comes to acting, with a few actors giving a somewhat decent performance to a number of abysmal efforts displayed in contrast. Our antagonist, played by Robert Cummings, gives a mediocre performance as a deranged killer, lacking any real emotion and instead focuses on delivering an outlandish voice to taunt the detectives investigating. On the other hand, lead detective George Ardisn, played by Barie Snider, delivers an eager level of emotion when on screen, bordering on comedic overacting compared to his counterpart's lack thereof.
Now, to address the elephant in the room: the film is exceedingly dark on almost every screen due to the master print suffering unknown damage during development. Consequently, this leaves the overall production excessively underlit. That isn't to say that the film is unwatchable, nevertheless, with considerable use of lighting (before this irreparable damage) illuminating the central focus efficiently in the majority of scenes. However, darker shadows in the background of a few scenes are deep black with little detail and are thus hard to distinguish.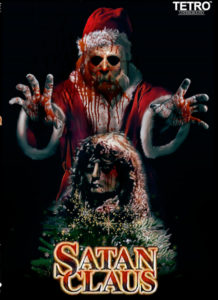 Undoubtedly, Satan Claus is in no way an award-winning film, especially considering inconsistent writing and questionable acting that is transparent enough for all to discern. However, if you are looking for a so-bad-it's-good Christmas-themed horror to burn some time with some good friends – as was my experience – you are sure to secure plenty of laughs out of this unintentional comedic entry to the genre and enjoy that last bit of seasonal joy in the mundane new year.
Satan Claus is available from Tetro Video under their Tetro Underground collection along with French slasher Folies Meurtrières (1980). Available in both a Standard edition (vintage looking Slipcase + black Amaray + DVD) and in a Silver Limited Plus numbered edition (vintage looking Slipcase + transparent Amaray + reversible sleeve + DVD + 1 collector's card). This Silver Limited edition also comes with a Christmas card signed by director Massimiliano Cerchi available here.

More Film Reviews
There are a lot of bad pants in this movie. Also, bad haircuts, bad sex and, whenever a chair is needed to hit someone over the head, or a table…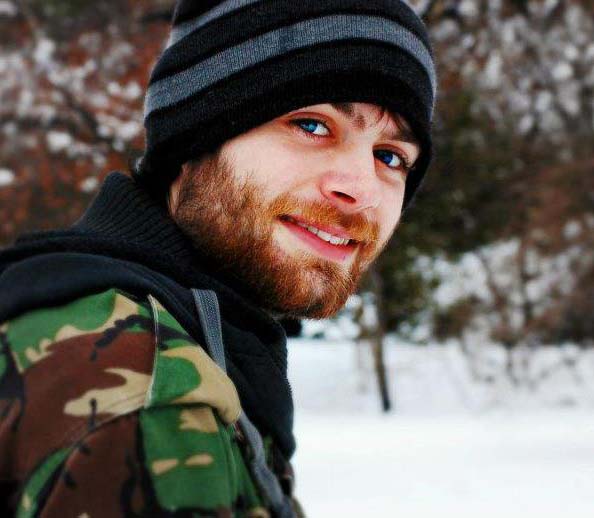 Hey there, I'm Jim and I'm located in London, UK. I am a Writer and Managing Director here at Grimoire of Horror. A lifelong love of horror and writing has led me down this rabbit hole, allowing me to meet many amazing people and experience some truly original artwork. I specialise in world cinema, manga/graphic novels, and video games but will sometime traverse into the unknown in search of adventure.