First released in 1984, Cream Lemon was an anthology series of standalone adult shorts which revolutionised the OVA (original video animation) market. Despite not being the first adult anime made, it was the first to boast truly high production values not usually afforded to pornography. By the early 1990s tastes in anime had significantly changed; this was the era synonymous with ultra-violent OVA's which were constantly pushing boundaries. Such an excessive era demanded an excessive update to the somewhat cheesecake Cream Lemon series, and Cool Devices provided this in spades. With the main focus on BDSM, Cool Devices threw itself into the world of 90s anime head-on, keen to carve out its own impact in this corner of the market. Most of the Cool Devices entries fall into similar themes and construction, though there is one significant outlier – the seventh entry named Yellow Star.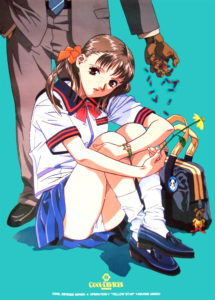 When Ayana's mother marries a police detective, things at first seem ideal – the detective is highly regarded and is famous for busting a large underground operation responsible for producing and distributing the drug called Yellow Star. Almost immediately alarm bells ring when he starts leering at his new stepdaughter, eventually going so far as to fit the house with hidden cameras so he can spy on her in the bathroom and in bed. What Ayana doesn't realise is that her new step-father has a dark secret – instead of ending the trade of Yellow Star he has taken over complete control of the operation himself.
Yellow Star is effectively the ultimate date r**e drug- not only does it make the victim physically weakened and compliant, but it is also a mild hallucinogen that causes arousal and enhanced pleasure. When Ayana's mother goes away for a weekend her new stepfather is no longer able to control his urges and spikes her drink before r**ing her. Ayana has a high school sweetheart who she is going steady with and both are at the point where they want to take their relationship to the next level. Her boyfriend wants to become more intimate but Ayana doesn't think she is ready. Her boyfriend becomes a little frustrated but respects and understands Ayana's wishes. In the meantime, Ayana is now being drugged and r**ed by her stepfather on a regular basis and he even goes so far as to allow his dealer friends to gangr**e her. When she doesn't turn up to a meeting with her boyfriend where she has promised to finally have sex with him, he jumps to the conclusion that she is stringing him along; little does he know that she is being r**ed in the basement.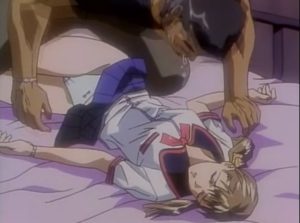 During a rooftop meeting with her stepfather, he has grown cocky and sees Ayana as his obedient sex slave, ambivalent to the rage and hatred she truly feels for him. When he embraces her, she manages to steal his revolver and kills him. Freed from the terrible clutches of her stepfather, Ayana is finally able to start again with her life and reconciles with her boyfriend. It seems like her nightmare has finally come to an end and things look hopeful when she is waiting to meet him after school; that is until her stepfather's dealer friends approach her. The episode ends bleakly with the sounds of them once again r**ing Ayana with her uniform strewn across the floor next to a bottle of Yellow Star pills.
Yellow Star is a difficult anime to categorise – whilst it has the necessary explicit sex scenes which take up a fair portion of the runtime to make it adult orientated, the focus on the story, as well as the distribution of these scenes, is at odds with this. Whilst every other entry under the Cool Devices moniker firmly conforms to the typical adult anime formula, presenting a united front despite their different tones and themes, Yellow Star stands alone with its uniqueness. Committing absolutely to its grimy story of abuse, drugs, and corruption, Yellow Star in its short 22-minute runtime manages to build a distinctive and detailed world. Whilst most short adult anime purely exist to set up a scenario for their sex scenes, Yellow Star takes the opposite route and uses these scenes more as a garnish around the larger picture.
Yasuomi Umetsu's eclectic art style takes the front seat with his unique and realistic characters. Yellow Star also marks the first example of his more stylised, slightly moé, style for Ayana – a style that he would return to with A Kite and Mezzo Forte, and would come to define his career to the present day. Whilst direction isn't handled by Umetsu, the storyboards were drawn by him and the anime shows definite signs of the creative shots very much belonging to his typical style, giving the anime bucketfuls of style and character. A small criticism has to be made for Ayana's body during nude and sex scenes in which her breasts seem to grow by at least 2 cup sizes, showing an artist who is clearly only used to drawing one archetype of the nude female form.
As a adult anime, is Yellow Star a success? Whilst the sex scenes are detailed and well animated, the overall pacing of the anime seems to work against them. Each sex scene is interspersed between large amounts of the story which is definitely the true focus of this anime. Yellow Star absolutely wallows in its disturbing subject matter and presents a deeply nihilistic tone throughout, accentuated by its perhaps needlessly cruel ending. Yellow Star doesn't pull any punches when it comes to portraying the heartbreaking cycle of abuse and the fact that any viewer of sound mind, even if they have a penchant for non-consensual sex, could become aroused or titillated by it seems quite unlikely. So if it doesn't really represent an adult anime, how does it work as a regular adult anime? The plotting is very well-paced and detailed with every event set up perfectly, although needless to say, with over a quarter of its already short runtime taken up by sex scenes, it never has a chance to truly flourish. It seems Yasuomi Umetsu was also impressed with the story written by Touboku Akutagawa and recognised how it had far more potential than just being part of a anime anthology. His later OVA A Kite as well as his manga doujinshi Vegetables both share numerous themes with Yellow Star and they seem to be his way of making it his own.
Overall Yellow Star makes an interesting compendium to A Kite, and whilst it stands up on its own, it is dragged down slightly by its overly depressing take on an already bleak story with no degree of hope or levity. If you can overlook the nihilistic tone, then Yellow Star has a compelling story that can definitely be appreciated, though it is probably recommended to fast forward the sex scenes which do feel nasty for the sake of being nasty.
More NSFW Content
Strike of the Tortured Angels is a fairly obscure, though not totally unknown film; appearing in the 1980s as part of a wave of Asian films brought over to the…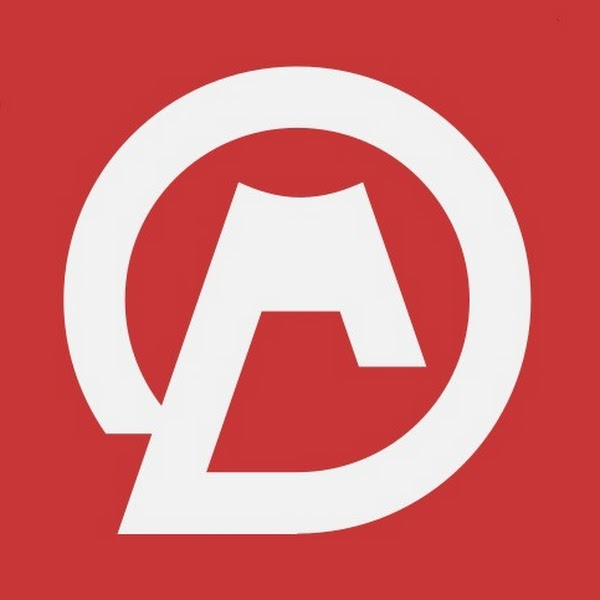 Hi, I have a borderline obsession with Japanese showa-era culture with much of my free time spent either consuming or researching said culture. Apparently I'm now writing about it as well to share all the useless knowledge I have acquired after countless hours surfing the web and peeling through books and magazines.