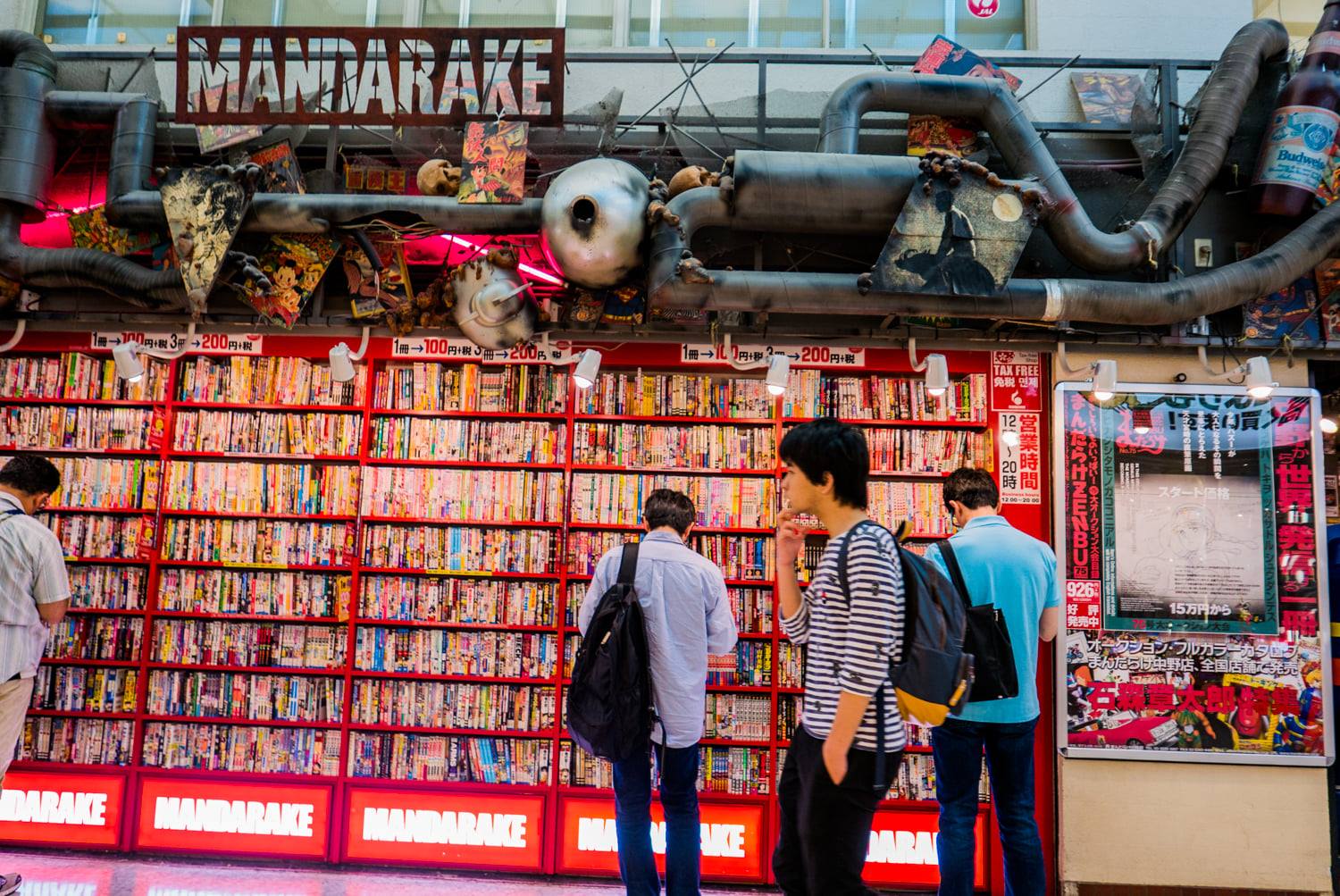 Why wallow in filth and degradation when there's so much beauty in Japan? Why spend time in a porn store in Kyoto instead of The Museum of Ikebana, studying the art of flower arrangement? Because it's fun, that's why. It's great to gawk at outrageous dirty things, plus it's interesting at the same time to compare cultural differences. When in Japan we want to do that, plus go shopping, see what horror films are playing, eat okonomiyakis, party and dance and then get laid.
Undecided whether your loyalities lie with Onitsuka Tigers or flashing dildos playing j-pop? Tokyo, Osaka or Kyoto have all bases covered. You'll never find a city to rival them for fun and serious consuming.
First address in Tokyo: the huge Mandrake store inside the Nakano Boardwalk mall, 5-52-15 Nakano-kuku. This place is otaku/nerd heaven and hell. The most desirable objects imaginable can be found there and the other stores next to it, including original posters of 70s yakuza and girl gang films. A painted image of Meiko Kaji, Shintaro Katsu or Reiko Ike striking a pose with a katana in hand – yours if you got the money. They are great just to look at in the store, too, better than paintings in many museums. You'll swoon over dizzying selections of eroguro magazines, gorgeous in the extreme but again, not cheap. That's how it is there. If you plan on going once they'll allow you into the country say sometime in 2025, start saving up now.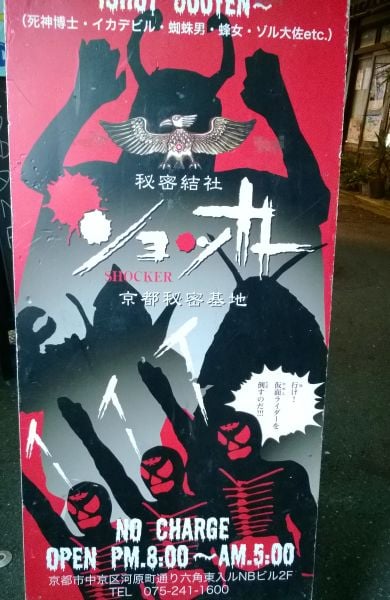 Specialist sneaker stores abound with Japan-only editions. Manga, action figures, gadgets, more than you can possibly have time to go thru. You'll spend the whole day browsing, ready to come back the next day to sink deeper into financial ruin.
The Koenji area is also excellent, with quirky boutiques, not-too-expensive record stores like The Blueberry and get this: sidewalk cafes after dark. These are under the railway arches and easy to spot. A leisurely Italian style passeggiata happens like everywhere else but hanging out outside and watching people go by sitting down, like in those cafes, is very unusual and a daring thing to do in this country. Furtive glances are passed from table to table and it's all very charming. This is the part of town to go in the evening for pairing off, after you have checked out the sleaze inside the Kabukicho entertainment area next to Shinjuku station. The most important address thereabouts is however the Cambiare Bar, themed after Dario Argento's original Suspiria, the best film ever made. The tiny watering (hell)hole is a bit tricky to find as it's in the labyrinthine Golden Gai alleys next to Kabukicho but ask and you may find. Of course some might prefer the even darker labyrinths of the gay bars and saunas at Shinjuku Ni-Chome nearby.
But what about the other kind of stores not just the manga or record ones I hear you yell. In Kyoto, the elegant former capital, there are mysterious little shops across the Kamogawa river. If you walk up from the Sanjo metro station there'll be a small business after a couple of blocks, selling what seems to be huge bottled insects, dried reptiles and incomprehensible man-made objects. This place is a sex pharmacy. The staff don't speak much English but they are eager to find out what you could be interested in, be it hideously large recently dead centipedes or a severed head of an alligator. "Please, you taste, good for you".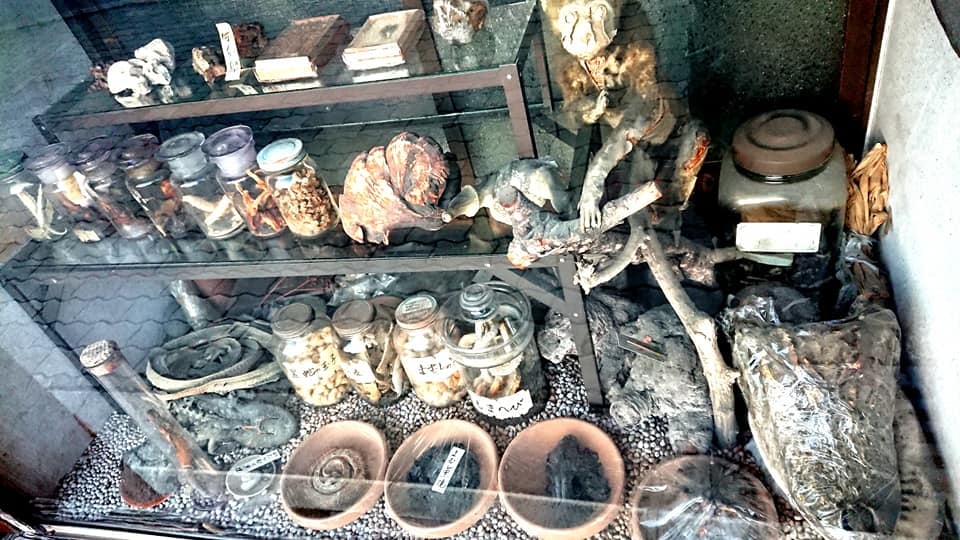 It's easy to come across whole department stores selling mainstream erotica (?) like the Nobunaga Shoten chain ones in any larger town, stacked with weird looking toys, kinky roleplay costumes, adult orientated mangas, and optically censored bukkake dvds. Apart from drawn images, pornography as we know it is still forbidden in all Japanese media. Though some pubic hair can be now displayed, detailed shots of genitals in action or just being there doing nothing must be fogged. You can sort of see them but not quite. Interestingly, a close sight of a gaping anus hole isn't considered offensive. Examinations of stuff that might come out of one are also perfectly legal, as well as images of bodily fluids. The squirts in the bukkake vids are there in clear sight, no worries there.
In Kyoto, the centrally located Duck adult store near the Movix multiplex off Teramachi street is one less mainstream establishment that lets foreigners in – many of these shops don't. Apparently their argument is that locals going in don't want gaijins to see what kind of shameful stuff they are into. But as there are hotels too that only accept Japanese customers there's obviously more to it than that. Imagine the reaction if there were signs outside a store in Paris snarling For French nationals only! Anyway, in addition to the standard fare the Duck offers a section "For Abnormal People", at the back of course. This room excels in anything gaping anus-related and is not for the squeamish. They have video booths should you wish to insert a coin and see girls in school uniforms take dumps on ecstatic-looking middle aged men. They push out really massive turds, curiously of the same size and plastic-looking texture. The salarymen in the booths don't seem to mind if there's fakery going on, they carry on staring at the monitors, sweating and jerking off madly.
The Abnormal Room also offers vids of girls crawling in big tubs full of live octopuses and squids, shoving them down their faces and up their private parts. Octopus sex has in fact a long tradition in Japan. British Museum even has a couple of Hokusai drawings of the creatures tentacling not too unwilling looking geisha types in open kimonos and intricate hairdos. But what's really something not to text mother home about The Duck are the blender videos: live squids, fish, squirming centipedes, spiders, human vomit, pee and more are put in jug blenders and ground into a smoothie. And gulped down.
When you stagger out gagging, you may feel the need for some fortification in the form of a stronger drink. Do not even think about weed, that's an absolute no-no, not really even discussed. In the red light alleys across the main street towards the Kamogawa river are easygoing sake and whisky bars, everywhere you look. The people carry on like there's no tomorrow, shout and slap your back and thrust a full glass into your hand: you drink! Another! And another! The music is so loud it hurts, especially in the metal bars. Metal is massive in Japan. Then suddenly at eleven, it stops, and everyone goes home in an orderly fashion. No crossing the street when the red light is on. Some bars go on until later and there are clubs of course but the entrance fees to the latter are insane so only go if it's a Saturday or if dj Yasuharu Konishi from Pizzicato Five is playing. Note that a rowdy evening in one of the bars will cost you some, too. Alcohol is very expensive but luckily food is not.
There's a couple of pinku cinemas still running in Kyoto, like the surreally sordid Cine-Friends Nishijin Theatre at Senbon-Nakadachiuri Higashi-Iru,Kamigyo-ku, a 15 minute bus ride from the heart of town. Again, this place beats the Ikebana Museum for cultural importance. Think a scene from a Teruo Ishii film with old drag queens and mentally incapacitated wankers dressed as members of The Rubettes of Sugar Baby Love fame. It's that good. When you get back to the main street, walk down a couple of minutes and look to your left. There's a store selling vhs tapes from the 80s, a lot of them. Aerobic videos, yakuza movies as well as episodes of local costume dramas, and subhuman Rapeman comedies: "If you have been a bad woman, Santa Claus won't visit you, but The R*peman will!".
In Osaka? A hood called America Mura, with about fifty record stores. There's no place like that on earth for a vinyl freak. Prime spots for funk, soul, electro, disco etc: Rare Groove and Revelation. Closed on Wednesdays.
More Reviews: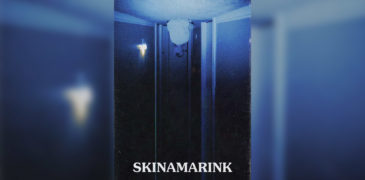 "I came out early, I couldn't take it""I hated it""I loved it and won't have a word said against it!"– Quotes overheard in the foyer, after having seen Skinamarink. Written…