Fancy a retro anime review about a kawaii magical girl with an absence of clothes but an excess of psychic killing powers!? Of course y'do! Can you guess what show I am talking about? Of course y'can! 'Tis none other than Lynn Okamoto's controversial horror Elfen Lied.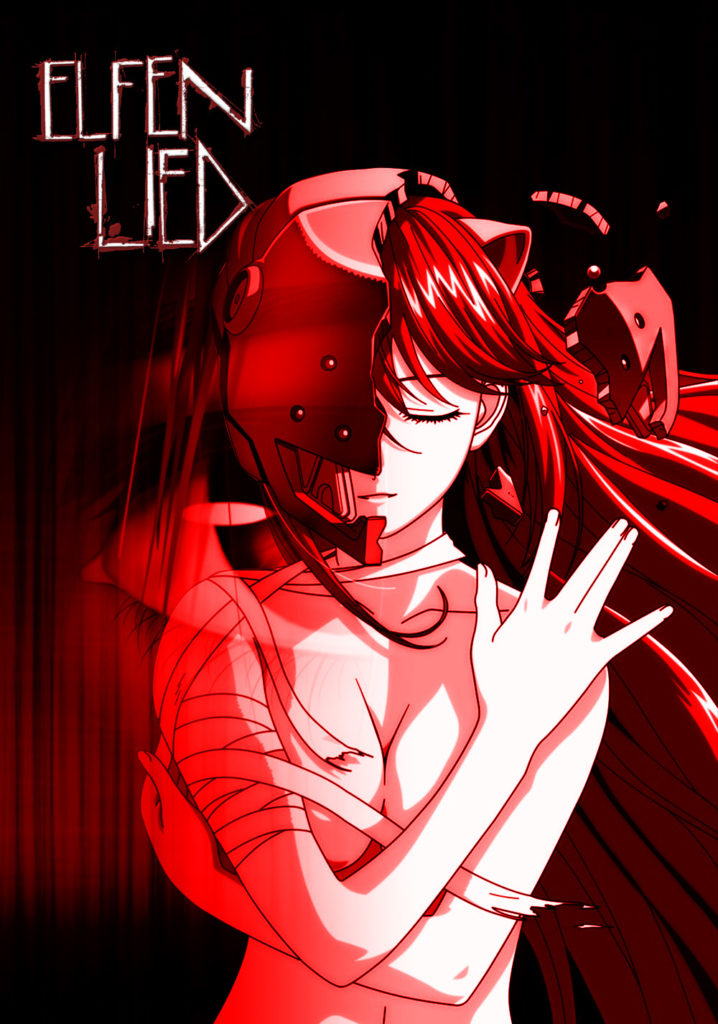 Originally a long running manga serialized in Shueisha's Weekly Young Jump from 2002 – 2005, Elfen Lied was given the anime adaptation treatment in 2004. Not dissimilar to the Game of Thrones situation (but thankfully much less disappointing), the 13 episode long anime of Elfen Lied was made while the manga was still being written. Anime director Mamoru Kanbe had to get creative on how to satisfactorily wrap up the series, so the endings of both the show and manga do differ.
Elfen Lied centers on a world where unaware humans are not alone as a species. An underground mutant race known as the "Diclonius" are very much among us. Sadly for humans, Diclonius are mankind's enemy; born with horns on their heads and equipped with super-strong psychic "vectors" that are dismember-ing-er-ific weapons of human annihilation. A secret organization has been discreetly murdering new-born babies presenting as Diclonius and also conducting horrific experiments on any poor, dear murderous mutants captured alive.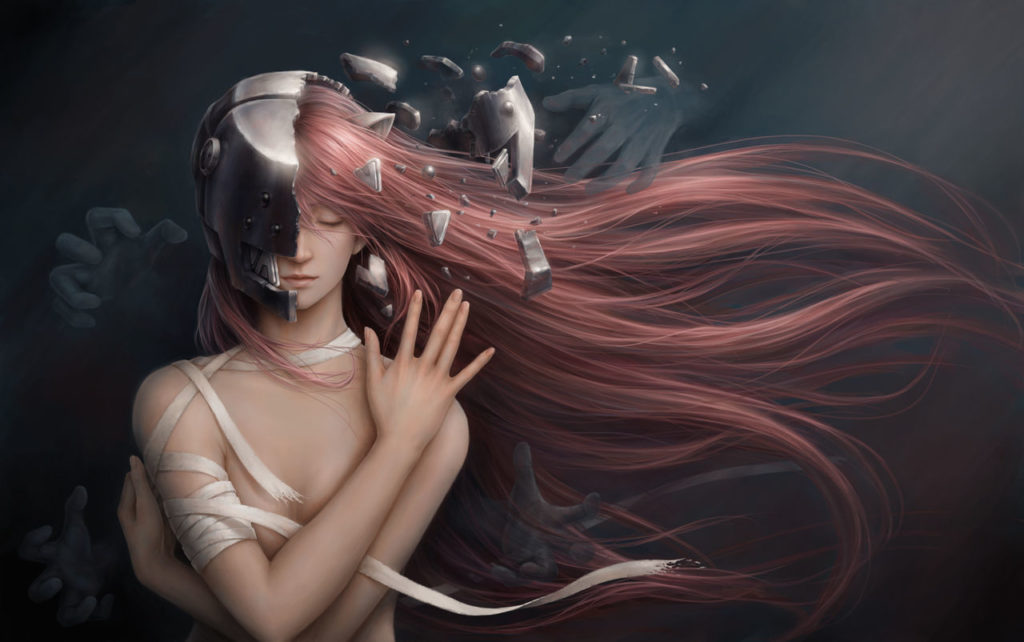 Part of the controversy of Elfen Lied is the fact that the sadistic and vicious Diclonius presented in show are (mostly) doe-eyed, daddy issue filled, very young females. "Kawaii" indeed. By today's standards, it does feel unacceptable to watch a show that overly-sexualizes mentally incapacitated infantile female characters. (For example, could Chobits realistically be made today?) However, it was a different era back in 2004 and must be judged accordingly.
Not only that, the show is absolutely rife with gut-wrenching story lines and plot twists featuring some of the most wretched and socially pathetic characters you will ever weep for. The brutality, hardship and bloodshed each human and Diclonius goes through in this harrowing yet beautiful anime are all designed to provoke the viewer in to wondering who is really the threat to mankind here? Mutants, or man itself?
The sexual abuse, extreme gore and psychological trauma means Elfen Lied is not exactly the ideal choice for a casual watch. However, the gorgeous old school gouache background animation, heart wrenching musical motif and brief glimpses of camaraderie and kinship that the characters strive to maintain throughout some truly vicious odds make this a worthy watch.
I can guarantee you though, "Lucy" is one "Elf" (in Lied) you won't want on your shelf this festive season.
Want to check out more musings from Straight Outta Kanto?
Well you can!
On the official site, Facebook, Podcast (hosted via Nerd to Know) or Instagram!
More Anime Reviews: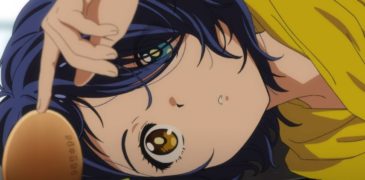 While I'm only four episodes in so far, Wonder Egg Priority is my favorite anime of this season, and perhaps the last several years. Has a worthy successor to Madoka…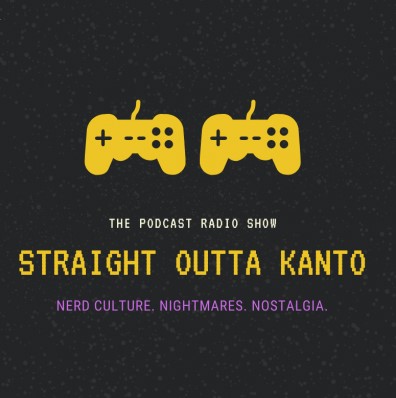 Straight Outta Kanto is the nerdy nom de plume of international horror-shock musician, illustrator and radio personality Venus de Vilo.
Straight Outta Kanto is a podcast and review blog dedicated to bringing it's audience the warped and weirdest in nerd culture, nightmare fuel and 90s/00s nostalgia.
Champion of the Shurikon 2018 Pokémon League competition, certified VGC Dragon Gym Leader and CEO of Pokémon Fan Club Ireland, Straight Outta Kanto is an unapologetic otaku and psychotic J-Horror fanatic.