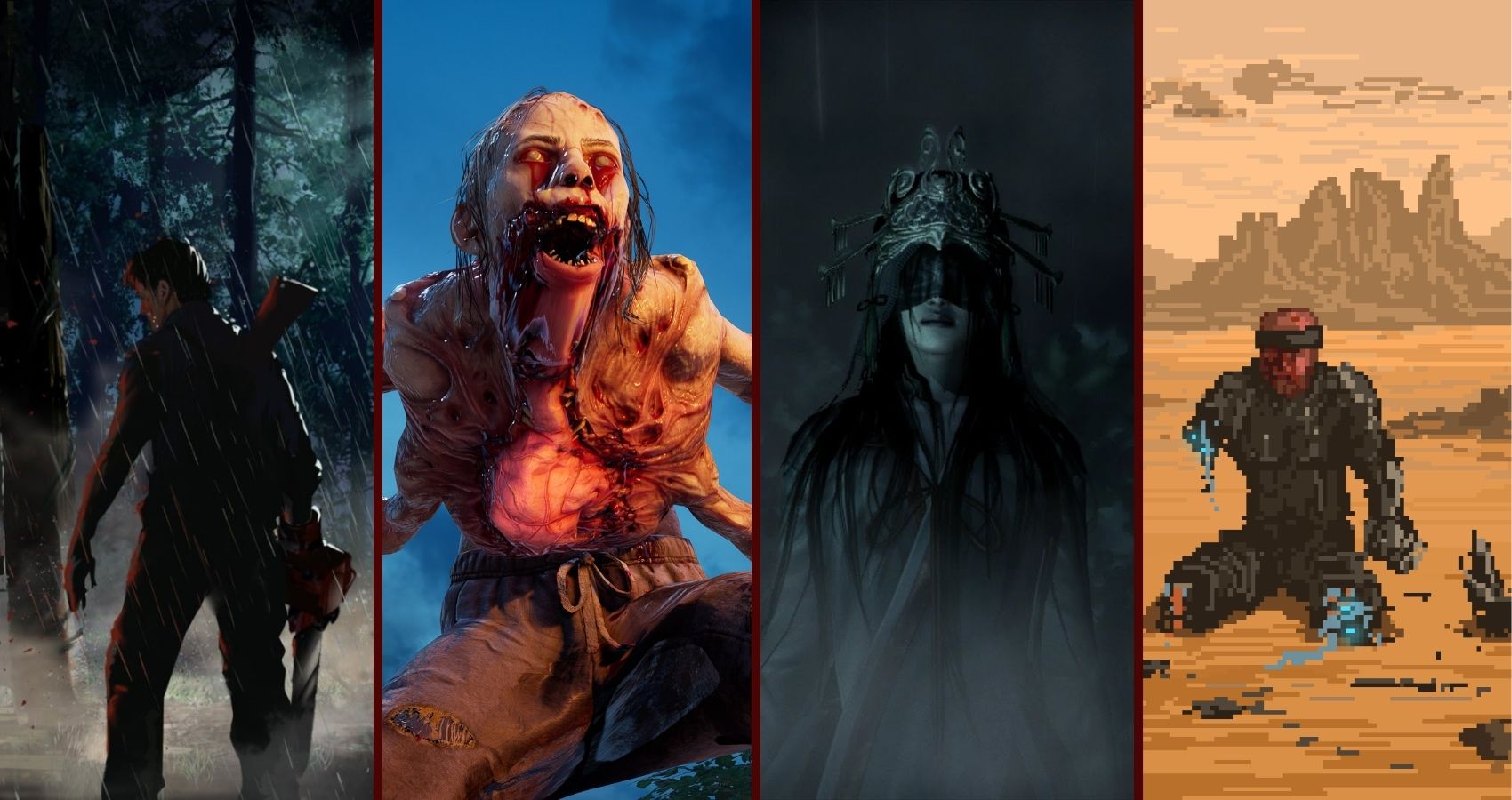 With E3's first full online event coming to a close, we thought we would do a quick rundown of the treasure trove of horror games under development and set for release across the upcoming 2021/2022 period.
There were a plethora of horror themed videogames being advertised, from Triple A studios to small indie dev teams alike, coming up for release over the next year (bar any technical problems). Below we have more information about these upcoming horror releases.
Salt and Sacrifice
Salt and Sacrifice is the next game being produced and published by Ska Studios, it is somewhat of a follow-up to their previous 2016 cult hit Salt and Sanctuary (Without being called a sequel).
Salt and Sacrifice follows in a similar, souls-like style gameplay and an analogous art style. It focuses on on side scrolling action, heavy RPG elements and gigantic, terrifying monsters to battle against. Salt and Sacrifice is coming to PS5 and PS4 with a release window of 2022.
The Anacrusis
The Anacrusis is a four person co-op FPS developed by Stray Bombay, gameplay very much styled on Left 4 Dead's fast-paced zombie action.
Set on an alien spaceship, the game sees four players team up to blast through hordes of alien monstrosities in this '70s themed alien romp. The Anacrusis is set to be released 'later this year' on Xbox one, Xbox Series X/S and Windows.
Blood Hunt
Blood hunt is a new third-person battle royale game being developed by Shark Mob. The game takes place in Prague, Czech Republic and follows the Vampire: The Masquerade universe. The different underground vampire sects battle in the back alleys and rooftops for superiority whilst trying to avoid breaking the masquerade, calling in Entity strike teams.
With the use of firearms, melee weapons and special magical abilities, players will fight to see who is the strongest among them. This will hopefully breathe new life into the Battle Royale genre (especially with the promise of no pay-to-win services). Blood hunt will be released for free in late 2021 on Windows.
House of Ashes
House of Ashes is the third game in The Dark Pictures Anthology developed by Supermassive Games. House of Ashes is an interactive horror game similar to their previous titles Man of Medan and Little Hope. The story follows a small unit of soldiers as they discover a subterranean ruins and the horror they uncover.
The gameplay seems to follow the same formula as the others in the series, playing more as an interactive movie rather than a videogame. With the improvements in graphics, it will be interesting to see how this holds up to the previous games. House of Ashes has been given an October 2021 release on PS5, Xbox Series X/S, PS4, Xbox One and Windows.
Back 4 Blood
Back 4 Blood is a four person co-op FPS being developed by Warner Bros and Turtle Rock. The game is being worked on by the same team as the legendary Left 4 Dead and is therefore a spiritual successor rather than a clone like so many others.
Back 4 Blood will have similar, horde killing action to its predecessor, demonstrating an AI director who will control the difficulty level for a unique playthrough each time. The game will be released October 2021 for PS5, Xbox Series X/S, PS4, Xbox One and Windows.
Evil Dead: The Game
Evil Dead: The Game is a 5v1 online co-op survival game under development by Boss Team Games and published by Sabre Interactive. The game seems to be a sequel to the hit TV series Ash vs Evil Dead.
The gameplay seems comparable to similar titles such as Dead by Daylight and Friday the 13th, though from in-game footage, some new mechanics will be added and the visuals will be improved upon. Evil Dead: The Game is expected to be released some time this year for PS5, Xbox Series X/S, PS4 Xbox One and Windows.
Elden Ring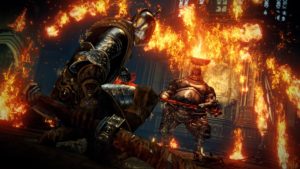 Elden Ring is the latest game from developer FromSoftware and published by Bandai Namco. FromSofware are known for their popular Souls series and Bloodborne games.
Elden Ring will continue the developer legacy of combining frustratingly tough combat, beautiful gothic landscapes and intricate lore to weave an engrossing, in-depth story with the help of writer George R R Martin. First being revealed at E3 2019, the game had slipped into obscurity with developers releasing no information afterwards until now. Elden Ring is said to be released January 2022 for PS5, Xbox Series X/S, PS4, Xbox One and Windows.
Rainbow Six: Extraction

Rainbow Six: Extraction is the latest in Tom Clancy's round-based counter terrorism tactical FPS developed by Ubisoft Montreal. The game was first announced in 2019, where it has gone through a name change since then due to the pandemic.
The game takes its ultra-realistic combat and pits your squad against a range of vicious alien creatures instead of the standardly vague terrorist threat. Featuring previous operatives such as Hibana, Ash and Tachanka, hopefully more info on other characters will be released in the near future. Rainbow Six Extraction will be released in September on PS5, Xbox Series X/S, PS4, Xbox One and Windows and will feature cross-play between systems.
Broken Pieces
Broken Pieces is an action-packed investigative and adventure video game set in France. The game is developed by two person team Elseware Experience.
The game immerses players in the shoes of Elise, following an unexplained paranormal phenomenon, Elise is stuck, alone, in a time loop that inevitably forces her to relive the same day over and over. Broken Pieces has a very Silent Hill feel with a heavy emphasis on investigation and puzzle-solving. Broken Pieces is set to be released June 2022 on PS5, Xbox Series X/S, PS4, Xbox One and Windows.
Doki Doki Literature Club Plus
Doki Doki Literature Club Plus is a rerelease of the classic psychological horror visual novel developed by Team Salvato. Featuring hundreds of new unlockable HD images, six brand new side stories and twelve new music tracks being added to the game, there should be enough for new and old fans alike to look into this new release.
Doki Doki Literature Club Plus will be available at the end of June for PS5, Xbox Series X/S, PS4, Xbox One, Nintendo Switch and Windows.
Signalis
Signalis is a fixed-perspective survival horror developed by two person team Rose Engine and published by Humble Bundle.
The game is heavily influenced by the early Resident Evil and Silent Hill games (including somewhat low-poly graphics), but with an anime visual style that doesn't distract from the horror. Although the game has been in development since 2014, the pair are still not comfortable setting a release date but have confirmed the game will be released to Windows.
Ghostwire: Tokyo
Ghostwire: Tokyo is an action adventure horror game developed by Tango Softworks, known for their well renowned Evil Within series and published by Bethesda Entertainment.
The gameplay is very action orientated, exhibiting strong underlying horror element due to 99% of Tokyo's population vanishing without a trace in just a single day. Those few that remained are then plagued by the "Visitors" who take the form of various Japanese yokai using first-person magic based combat. Ghostwire: Tokyo is set for release October 2021 to Playstation, release on other platforms is set for 2022.
Faith: The Unholy Trinity
Faith: The Unholy Trinity is a pixel horror game being developed by one man team Airdorf Games and released by New Blood Interactive.
Faith is a horrifying puzzle game inspired by MS-DOS and ZX Spectrum games. Including simple mechanics and very effective scares, this three chapter story, despite being short, will be a rush of nostalgia for old school gamers. Episodes one and two of Faith are available on Itch.io for Windows right now, Faith: The Unholy Trinity will be available on Steam soon.
S.T.A.L.K.E.R. 2: Heart of Chernobyl
S.T.A.L.K.E.R. 2: Heart of Chernobyl is the latest to be released in the first person survival horror series developed by GSC Game World. The game returns the players to 'the zone', the area surrounding Chernobyl nuclear power plant.
The upgraded graphics have completely transformed the S.T.A.L.K.E.R. world from GSC's previous game S.T.A.L.K.E.R. Call of Pripyat released all the way back in 2009. Continuing with an overall supernatural overtone, S.T.A.L.K.E.R. 2: Heart of Chernobyl looks to be a great edition to the franchise. The game is to be released April 2022 to Xbox Series X and Windows with rumours of other platform released later on in the year.
Eldest Souls
Eldest Souls is a pixel art, souls-like boss rush RPG developed by Fallen Flag Studios and published by United Label. The Old Gods have unleashed a great desolation upon the world, turning farmlands to desert and rivers to dust. You, a lone warrior, must explore the vast, forgotten Citadel in search of the Old Gods. Your quest? To slay them all.
Eldest Souls take focus on the most difficult parts of Souls-type games, the bosses. Each one having its own unique challenge to overcome, and suitable rewards depending on whether you are victorious. Eldest Souls is set for release July 2021 on PS5, Xbox Series X/S, PS4, Xbox One, Nintendo Switch and Windows.
Vampire The Masquerade: Swansong
Vampire The Masquerade: Swansong is a story-driven RPG set in modern-day Boston, during an era where vampires have gone from hunters to being hunted. The game is being developed by Big Bad Wolf and published by Nacon.
Swansong's gameplay has still not been released but it is believed to be closer to the original games style of gameplay as opposed to Bloodhunt's battle royale style. The trailer has revealed one of three playable characters, Leysha, who is a member of the Malkavian clan. Vampire The Masquerade: Swansong is due to be released late 2021 on PS5, Xbox Series X/S, PS4, Xbox One, Nintendo Switch and Windows.
Project Warlock 2
Project Warlock 2 is a retro first person shooter with a heavy pixelated graphics being developed by indie studio Buckshot Software and published by Gaming Company.
The game is a sequel to the teams original 2018 title Project Warlock. Similar to their first title, the game is reminiscent of early 3D pc shooters of the 90's such as Quake and Unreal Tournament, but has a heavier emphasis on the bit-crushed low poly graphics. This looks like an incredibly fast paced action horror which shooter fans should get a kick out of playing. Project Warlock 2 will be released for Windows, early access will begin in July 2021 with a full release set for some time 2022.
Death Trash
Death Trash is a post-apocalyptic cosmic horror RPG being developed and published by Crafting Legends. Humans left the planet Earth in search of the cosmos and settled on a brand new planet: Nexus. It is a mysterious planet filled with eldritch abominations and a deep lore for the player to discover.
The game is a pixel art, top-down roleplaying game where your choices can either make or break the game, showcasing the ability to befriend these creatures rather than just battle everything you encounter. Death Trash will be available for Windows in early access from late July 2021.
A Plague Tale: Requiem
A Plague Tale: Requiem is a direct sequel to 2019's survival game A Plague Tale: Innocence both developed by Asobo Games and published by Focus Home Group.
The game will be a continuation of the prequel's story, following the struggles of Amicia and Hugo through rat-infested environments in search of a new home. A Plague Tale: Requiem will be available on PS5, Xbox Series X/S and Windows sometime in 2022.
Somerville
Somerville is an upcoming cell-shaded sci-fi horror puzzle/platform game developed by Jumpship .
Although the trailer didn't give too much away, the story seems to follow a family as they struggle to escape an unknown catastrophic event. The game looks incredibly akin to Limbo from the similarly oppressive landscapes and general feel. Somerville is set for release on Xbox Series X/S, Xbox One and Windows sometime 2022.
Replaced
Replaced is a 2.5D dystopian sci-fi action platformer developed by Sad Cat Studios and published by Coatsink. You play as R.E.A.C.H, an AI trapped inside a human body against its will, in an alternate 1980s America.
Including a mix of extreme violence, slick visuals and stunningly detailed pixel art style, the game is a feast for the eyes. Despite not technically a horror game, I had to include it in this list. Replaced will definitely scratch an itch if games like Death Trash raised you hype levels. Replaced will be released on Xbox Series X/S, Xbox One and Windows sometime 2022.
Pioner
Pioner is a first person survival MMORPG developed by Russian developers GFA Games. You act as a former operative who survives in a world after a technological disaster. A Soviet island isolated from the mainland by a large-scale technogenic anomaly. So, now you have two primary objectives: find (and rescue) your comrades while investigating the mystical MOGILNIK station.
The game seems like a fusion between the S.T.A.L.K.E.R series, the Metro series and DayZ. Players enter a huge open world environment, littered with supernatural creatures and disturbances. The game will have both PVP and PVE elements to gameplay as well as full character and weapon customisation. However, the trailer didn't specify a release date, it is hoped to be released around the start of 2022 for Windows (though this is liable to change).
Chernobylite
Chernobylite is a first person survival horror being developed by The Farm 51 and published by All In! Games. The game sees the player try and survive Chernobyl's harsh exclusion zone (sense a pattern here?), the new trailer has included a look at the heist it all builds up to—getting past an occupying military force to break into the Chernobyl Nuclear Power Plant. You're there to find out what happened to your beloved Tatyana.
The game seems very similar to Bethesda's Fallout series in gameplay, setting and tone, especially considering the inclusion of base building and furniture crafting for you and your crew to plan your heist in style and comfort. Chernobylite is available for PS4, Xbox One and Windows July 2021, With PS5 and Xbox Series X/S expected to be released later on in the year.
Red Solstice 2: Survivors
Red Solstice 2: Survivors is a real-time strategy survival game and the sequel to Red Solstice. The game is being developed by Ironward and Published by 505 Games. You control a squad of soldiers fighting STROL mutants on Mars, trying to help find a cure to save mankind and stop this virus in its tracks.
The gameplay is essentially a real-time XCOM game, mutants interchanged from alien invaders of earth. The game come with a single player and online 8 player co-op missions, allowing your friends to get deep in the tactical elements of the game. Red Solstice 2: Survivors will be available for Windows as soon as June 17th.
Mechajammer
Mechajammer is an isometric cyberpunk horror RPG being developed by Whalenought Studios and published by Modern Wolf.
The gameplay takes influence from classic 80's films such as Escape from New York and Robocop. Although there are strong similarities with other isometric RPG such as Fallout 1 & 2, that have their roots in TTRPGs. Mechajammer unfortunately lacked a release date in the trailer but will be released for Windows.
Scorn
Scorn is a first person survival horror adventure developed by Belgrade and published by Ebb. The game is designed around the idea of 'being thrown into the world'. You are isolated and lost inside this dream-like world based on the techno-sexual artwork of the amazing H.R Giger.
A 14 minute gameplay trailer was revealed during Microsoft/Bethesda showcase, displaying foreboding, oppressive landscapes littered with highly detailed body horror and grotesque creatures. The game will require environmental puzzles to be solved to forward progression to the next horrifying area. Scorn is to be released on Xbox Series X/S and Windows some time this year.
RedFall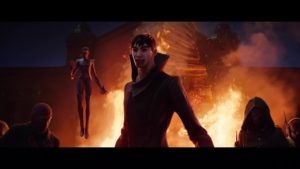 Redfall is an open-world first person shooter developed by Arkane Studios and published by Bethesda. The quaint island town of Redfall, Massachusetts, is under siege by a legion of vampires who have blocked out the sun and cut the island off from the outside world.
The gameplay looks akin to Left 4 Dead, as well as a few other games being showcased this year, a mix of single player or four player co-op. What does differ is the special ability that each character has, from telekinesis to a robot companion to aid in the fight of the besieging vampire threat. Redfall is set to release mid 2022 for Xbox Series X/S and Windows.
Danganronpa: Decadence
Danganronpa is a series of horror visual novels developed by Spike Chunsoft and published by NIS America as early as 2010. The series is set around the affluent high school, Hope's Peak Academy. A group of lucky (or Unlucky) students are subject to a death game in order to graduate.
The games, originally released for the PSP and Vita, are now being released for the Nintendo Switch. Danganronpa: Decadence will bundle Danganronpa: Trigger Happy Havoc Anniversary Edition, Danganronpa 2: Goodbye Despair Anniversary Edition, Danganronpa V3: Killing Harmony Anniversary Edition, and Danganronpa S: Ultimate Summer Camp together as a physical copy or available separately on Nintendo's Estore set to release later this year.
Fatal Frame: Maiden of Black Water
Fatal Frame: Maiden of Black Water is a survival horror game developed by Koei Tecmo and published by Nintendo all the way back in 2014. Set in the fictional Hikami Mountain, a place infamous for suicides and spiritual happenings connected with local bodies of water. The story follows three different protagonists: Yuri Kozukata, who has the ability to bring people back from the shadow world into the real world; Ren Hojo, an author and friend of Yuri who goes to the mountain to research his new book; and Miu Hinasaki, the daughter of recurring Fatal Frame protagonist Miku Hinasaki.
The game is a remaster of the original game for modern and next-gen consoles with new costumes and photo modes that weren't in the original, as well as updated visuals. Fatal Frame: Maiden of Black Water will be released for PS5, Xbox Series X/S, PS4, Xbox One, Nintendo Switch and Windows.
After The Fall
After The Fall is a four person co-op VR horror shooter developed by Vertigo Games. The game sees you and up to four other players battle a Left 4 Dead style hoard of zombies with special infected in a post apocalyptic world.
The main aim of the dev team was to have the game be compatible for all VR headsets on the market, allowing for the difference in quality and movement sensitivity. After The Fall will be released on the Oculus Quest, PlayStation VR and PC VR headset.
Inscryption
Inscryption is a narrative focused, deck building psychological horror developed and published by Daniel Mullins Games, developer of Pony Island and Hex.
Unfortunately, not much of the story was revealed, but this game looks deeply terrifying. Your only defence are the cards in your possession, each obtained through terrible means. Inscryption will be available some time this year for Windows.
Despite the lack of actual game play for some of the bigger, more anticipated games, I believe that this years E3 has some pretty interesting releases for the next year.
I, for one, am very excited for some of the pixel horror games being released such as Mechajammer, Replaced and Death Trash (I'm incredibly hyped for Death Trash). Although, some of the bigger titles like Vampire the Masquerade: Swansong, Back 4 Blood and Fatal Frame: Maiden of Black Water have piqued my interests.
At least, in some way, the return of E3 is some return to normality whilst still in the height of the pandemic. I am positive by next year, the quality of these events will improve and we can return to the high-quality showcase of gameplay E3 is known to provide.
More Lists:
With his OVA A Kite released in 1998, Yasuomi Umetsu would leave an indelible mark on the world of adult anime. Able to take a rare auteur approach by simultaneously…
In the realm of anime, one genre stands out for its ability to transport viewers to otherworldly realms and delve into the unknown—the supernatural genre. From ghostly encounters to battles…
Hello, fellow weirdos! Today, we are delving into the Kowai Shashin, a purportedly cursed Japanese video game with a fascinating marketing strategy that incorporates urban legends and exploits the naivety…
The film It (2017) surprised me. In fact, I saw it five times due to how much I enjoyed it! Unlike a majority of modern horror films, it focused more…
Note: This review covers Volume 1 What This World is Made Of is a three-volume psychological action mystery manga, written and illustrated by legendary mangaka Shin Yamamoto. Having created a…
Hey there, GoH friends! Dustin here again with some more Recent Reads coming at you. For this one, I'm giddy with glee as I tackle my favorite subgenre of horror yet again,…
La Petite Mort II: Nasty Tapes is a 2014 splatter horror film, written and directed by Marcel Walz with additional writing from Annika Strauss. The film is a continuation of…
Welcome, fellow weirdos, to another captivating exploration of Japanese culture. Prepare yourselves for a spine-chilling journey as we delve into a tale filled with possessed dolls, ancient curses, and the…
Island of Death (Ta Paidia Tou Diavolou) is a 1976 exploitation horror film written and directed by Nico Mastorakis. Most notable as the founder and owner of independent film studio…
"A rose by any other name would smell as sweet." The adage above—from William Shakespeare's play Romeo and Juliet—has stood the test of time, having been referenced in countless other…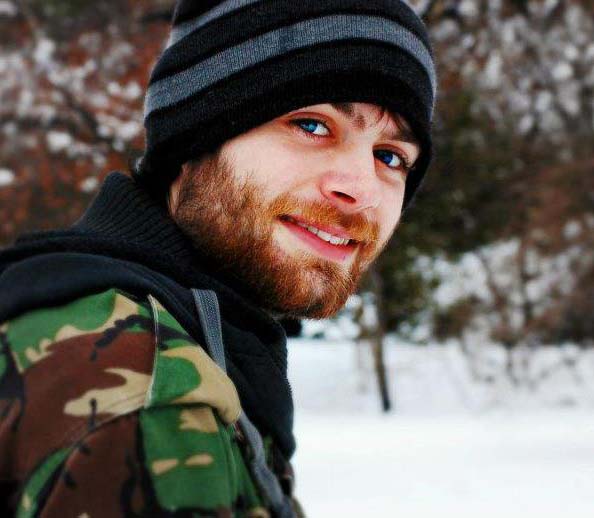 Hey there, I'm Jim and I'm located in London, UK. I am a Writer and Managing Director here at Grimoire of Horror. A lifelong love of horror and writing has led me down this rabbit hole, allowing me to meet many amazing people and experience some truly original artwork. I specialise in world cinema, manga/graphic novels, and video games but will sometime traverse into the unknown in search of adventure.