Looking to make some extra cash, Dom is pressured into smuggling drugs over the border. With his friend and aspiring gay porn star Benjamin along for the journey, the night goes awry from the get-go when they are told (forced by gunpoint) to swallow the contraband. Even worse, the duo soon learns that the injected drugs are not your regular narcotics but a living drug whose bite comes with a deadly trip.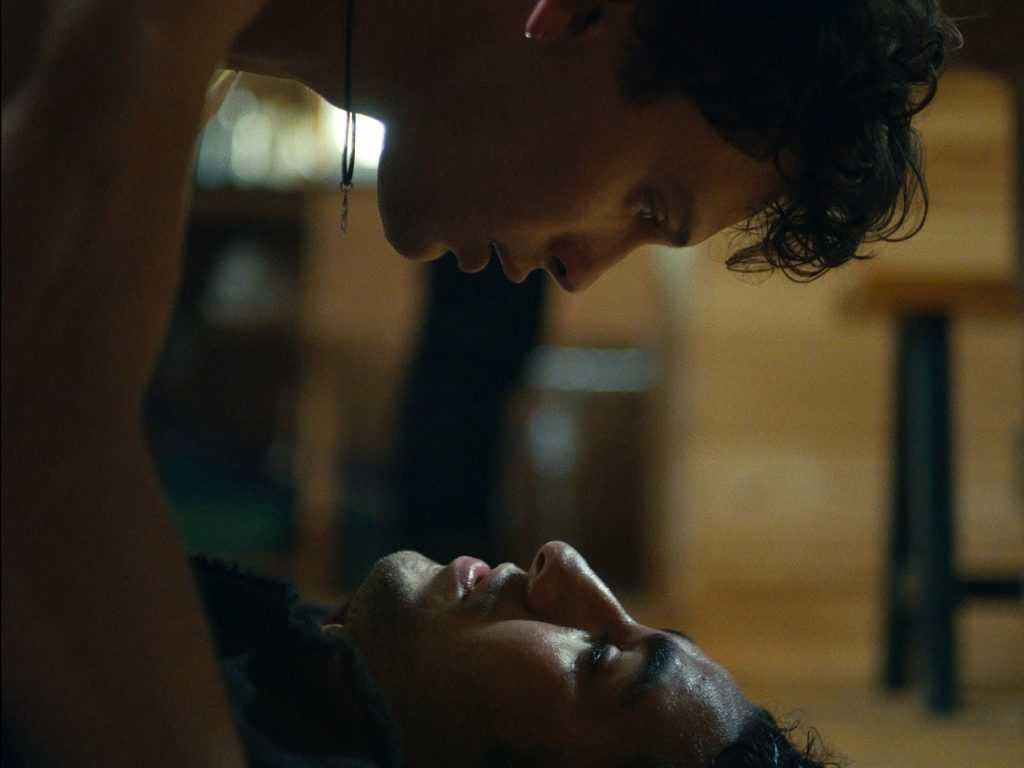 Swallowed is one of those productions that is hard to convey to those who have yet to see it. On a basic level, the film dips into body horror and extreme content in a disturbing and unapologetic fashion. However, looking at the film through the lens of "extreme cinema" would be a bit of a misstep for potential fans as the production lacks graphic imagery and at no point feels like it is trying to purposefully shock the audience into a reaction.
Instead, writer/director Carter Smith (The Ruins) presents a series of events that is hard not to be approached with visceral discomfort. The setup of forced to swallow drugs, to the inevitable mishap that makes them pop leading to the discovery of what exactly it is they are smuggling is perturbing. Even with the concept of a 'living drug' not really explained in detail, Smith manages to feed more into the paranoia and discomfort of the idea that the origins or practicality of such a drug becomes a non-issue.
Swallowed, despite the disturbing scenario it presents, is not a traditional horror film. Consequently, it fits in that unique niche of cinema the brilliant borders on the genre using elements of it to present a unique story. It is likely to hold appeal to those who like elevated and more artistic horror, though even here the exploitive vibe of the film may unsettle those particular crowds. Add to its challenge of conventional horror, the unapologetic and proud piece of queer cinema is certain to limit itself to a very specific niche of fans. Though it would serve any horror fan to give this one a go as the paranoia and body horror elements are still perfectly in line with those looking for new thrills in the genre.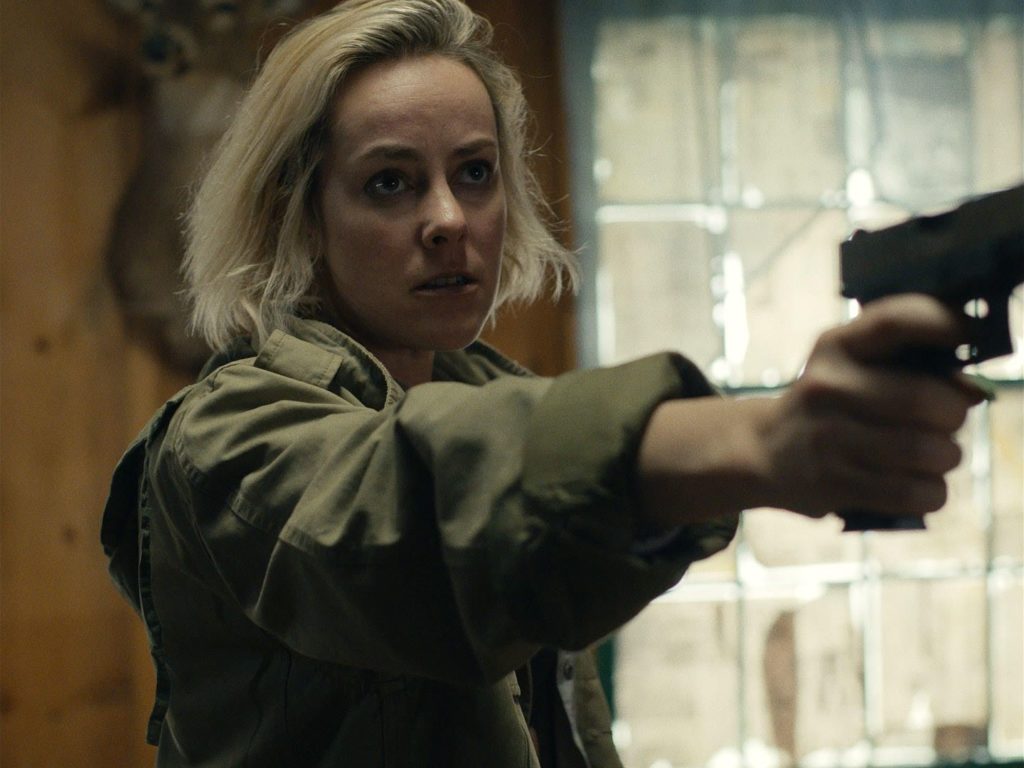 The casting here is phenomenal, with each actor adding to the experience and credibility of the outlandish scenario. The iconic Jena Malone has a minor role but brings a strong menacing presence for her part as a smuggler, Mark Patton gives an intimidating performance of a drug kingpin, and Jose Colon (Dom) is the perfect heartthrob turned victim. However, Cooper Koch as Benjamin is the true standout here, in an utterly impressive feature film debut. His ability to manage a range of emotions as well as his ability to tap into his sexuality makes him a pronounced talent. Arguably, the success of Swallowed can be tied to Koch's commitment to the character through a wide arrange of emotions and shocking events–he is someone to keep an eye on going forward.
The one shortcoming rests with trip-ups in the final editing. Notably, the choice of going with a 4:3 ratio is an unnecessary distraction and does not compliment the narrative or style of the film. Certainly, it does make the gritty elements feel pronounced in capturing the aesthetic of the golden age of exploitation cinema, yet the end product does not fit in line with the genre. The color saturation also feels slightly off and is rather uncomplimentary. That said, the intro is a bit jarring and the film not really hitting the notes one would expect with such visual choices is only a slight turn-off once the story starts to develop.
Swallowed hits hard and makes no apologies for its provocative and intense approach to queer horror cinema. Combine this with the stellar performance from Cooper Koch and the film is certain to find some deserved accolades. Truly, a great compliment to the Overlook Film Festival which prides itself on diversity and unique perspectives in horror.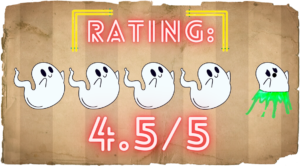 Past Film Festival Coverage
The Etheria Film Festival, or Etheria Film Night, is an annual film festival to showcase the latest short films by female directors. The first Festival was founded in 2014 by…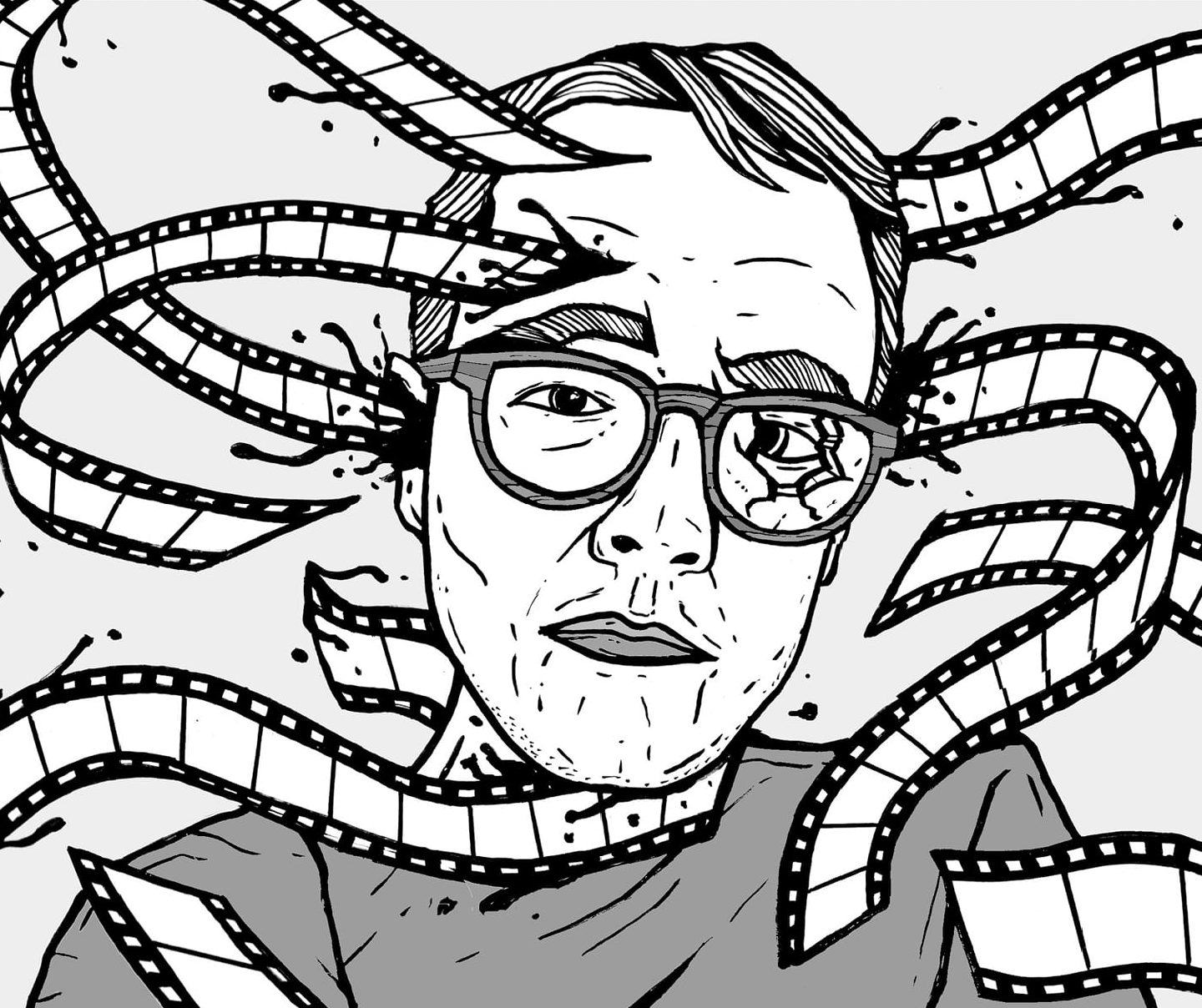 Greetings, My name is Adam and I am from Canada.
My love for all things bizarre came at a young age, as boredom in a small town lead me down a rabbit hole of obscure film, music, tv and literature. I have carried these fascinations with and turned it into a passion for writing, sharing and discussing the various arts.
My area of expertise, if there was one, would be geared towards Asian horror with a particular interest in film and manga. However, if it is odd, disturbing or trashy I probably heard of it or can at least pretend I have in conversation.
Thank you for taking the time to read my work, I always look to grow both as a writer and fan. I truly appreciate anyone willing to come along for the journey and share their passions in turn.