Here at the Grimoire of Horror, we were excited to take a look at the second volume of Halloween Girl, entitled Dead Reckoning. You can see our thoughts on the first volume here to see if this graphic novel series is one that piques your interest during this spooky season.
The story takes place ten years after Charlotte's tragic death, the result of a drunk driver on Halloween night. Charlotte begins to reappear to her mother, Marie, in a series of nightmares – or are they? Only adding to her distress is the news that her young son, Luke now has a mysterious teenage friend he calls 'The Halloween Girl' – and her name is Charlotte. Has Charlotte really returned – and is Marie's dark secret now in danger of being revealed…?
Shifting significantly in tone from the first volume of the series, the second book acts as a companion; telling Charlotte's origins before arriving on the other side and interweaving a cathartic, humanistic tale. While much more solemn, it allows readers to connect more deeply with the heroine and grieve alongside her.
The art has continued to improve, striking a gorgeous balance between simpler line work and astonishing detail in close-up panels of expressions. While volume one featured a different artist for each of the five chapters, in the second we are treated to top-tier art from solo artist, Eleonora Garofolo and lettering by Carlotta Cesareo. This boasts a significant strength for this book that one can hope continues in upcoming editions, lending an immersion and consistency.
While this storyline by Richard T. Wilson won't answer too many world-building questions readers have from the first book, it does succeed in cementing some of the characters in the human world before surely revisiting secret societies, the supernatural, and the many conspiracies to come. As an aside, its somber tone works well to remind us of what many cultures connect to this time of year- death, loved ones passed, and communicating with them.
One may also appreciate the personality studies and difficult family dynamics involved, in a way that doesn't feel "preachy" or overdone, instead feeling natural to the characters and story at hand. Each balances delicately between a common situation and a true human without becoming a stereotype.
Emmy® Award Winner, Richard T. Wilson serves as the President/Writer-Filmmaker of RTW Productions, Inc., home to the nationally recognized educational film company, Outreach Arts, Inc., and its award-winning, sister company, Mad Shelley Films/Comics ('Under the Flowers', 'The Halloween Girl' film & graphic novel series). To date, he has had over 70 of his plays and films produced and seen some of this same work featured on ABC World News Tonight, National Public Radio, PBS and The Independent Film Channel. However, Wilson is probably best known for creating both the critically acclaimed, multi-award-winning TV/DVD series, 'Maple Ave' and the hit, supernatural web series, 'Under the Flowers'.
Autographed copies of Dead Reckoning are now available for pre-sale. This exclusive pre-sale is only available at Mad Shelley Comics. The book goes into wide release on Oct. 1st. Look forward to future volumes to see where Charlotte's adventures in the In-Between take her.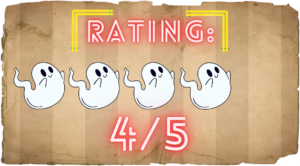 More Comic Book Reviews
Gaia is a strikingly gorgeous and demented release from new mangaka Asagi Yaenaga, who is transitioning from their expressive and violent art pieces into the realm of narrative storytelling. The…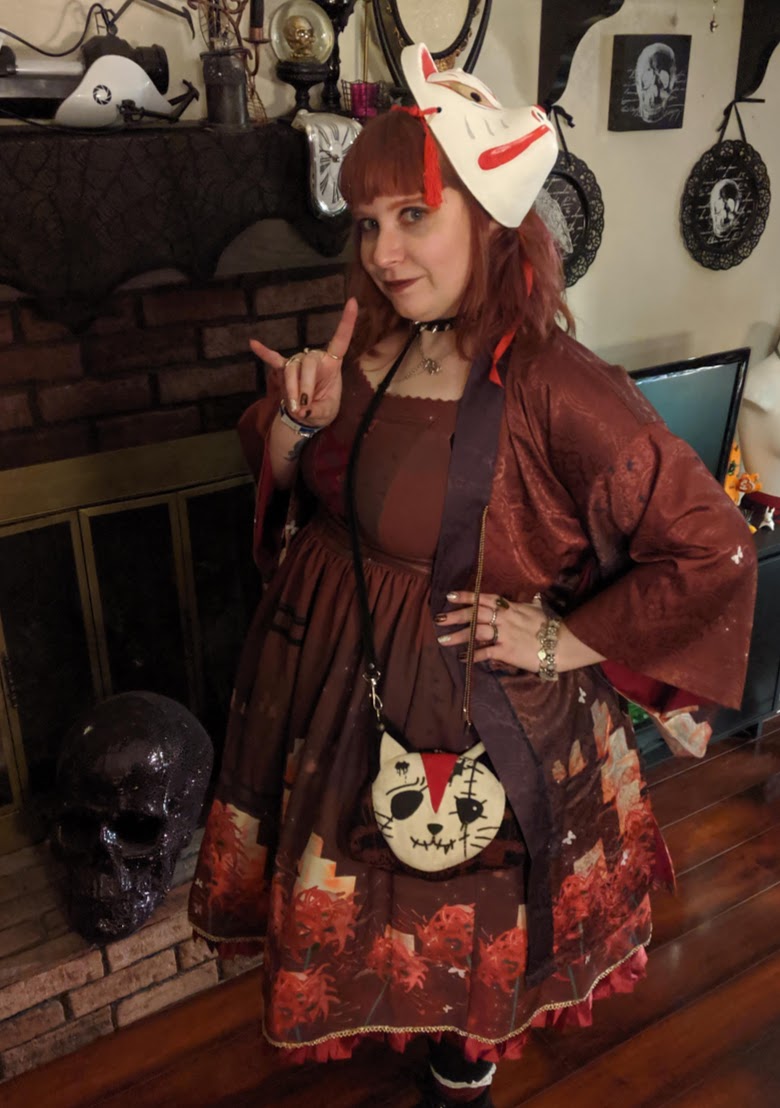 Hello, I'm Quinn. Saying I'm deeply into fashion and Japanese culture is an understatement. We've renovated entire rooms of our house to dedicate to my collections of lolita and other Japanese fashions. I enjoy balancing the cute with the macabre, and the more disturbing it is, the more I'll enjoy it. Thus, my love for Asian horror and manga was born. Thank you for taking the time to read my writings. I look forward to discussing films and aesthethics with you!