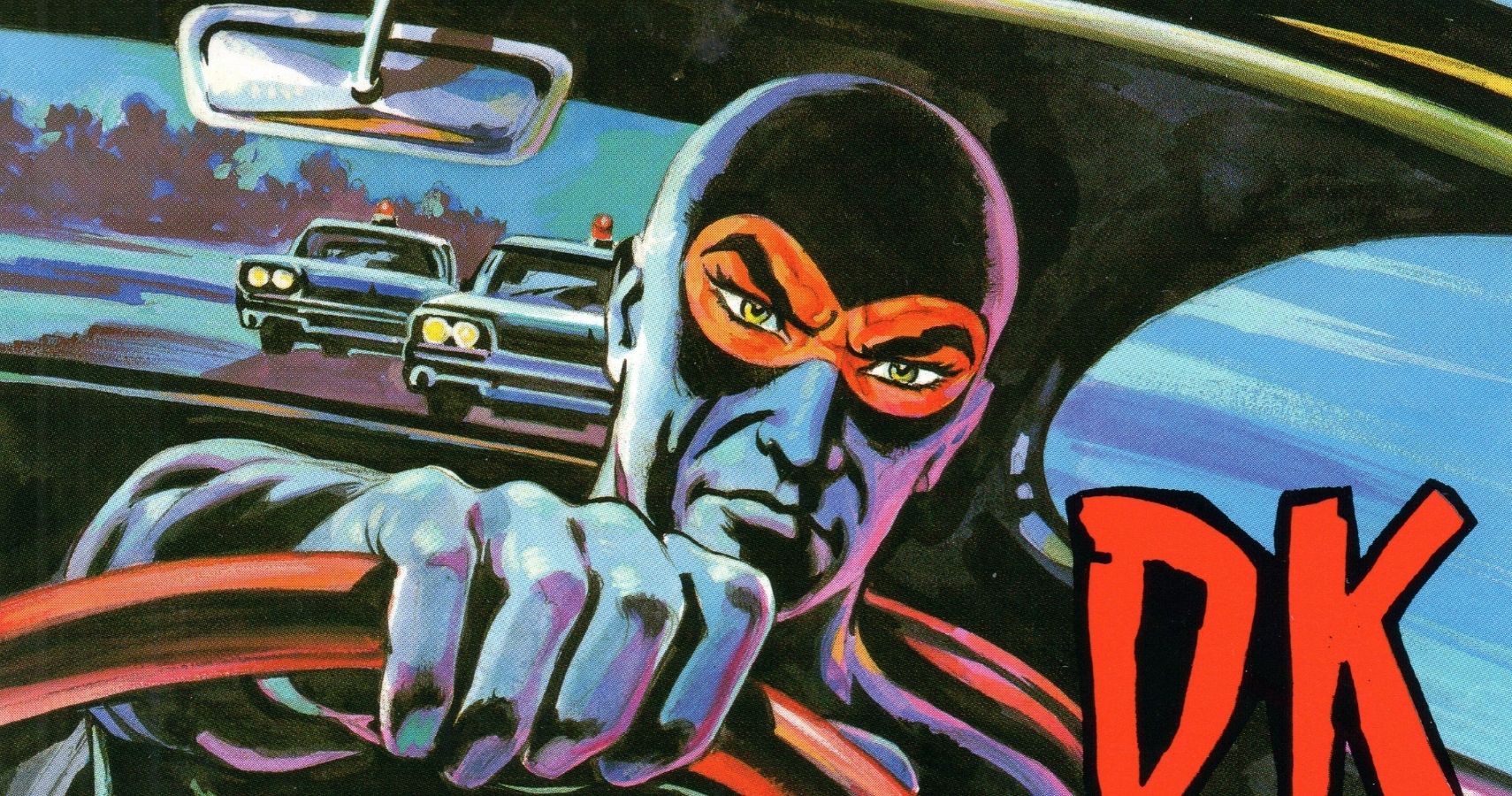 Now that we have watched all four seasons of Call My Agent, some of us several times, we need something fresh from Netfilx or anywhere else to keep lockdown boredom at bay. There's not much coming from Hollywood and absolutely nothing from the Marvel Universe. Star Wars trilogies? Insult to intelligence, an abomination to the eye. Never again.
What we need is a cinematic escape with breathtaking surprises, a freewheeling sense of adventure and an erotic frisson. My suggestion: films made in Italy during the magical mod psychedelic period of the late sixties and early seventies, when style was substance and popular culture was out of control with excess provocation of every kind. This post-Dolce Vita era is dazzlingly documented with pictures and text – both in English and Italian – in "Esotika Erotika Psicotika, Kaleidoscopic Sexy Italia" published by Glittering Images.
According to the book, one key factor to the loosening of the nation's morals was the introduction of the fumetti neri, "black" comics focusing on the criminal underworld. The one that started it all in 1962 was Diabolik, a masked master thief antihero in a black Jaguar sportscar. An immediate sensation, he was accused by the conservative press of being a dangerous influence on behavior, seducing the gullible into lives of crime. Consequently, Diabolik swiftly became a national institution. His magazine is still in print and there's even a new film opening soon. Whether it can come anywhere near the perfection of Mario Bava's original 1968 classic Danger: Diabolik! remains to be seen, but the trailer does look promising.
The success of the fumetti neri spawned something even more reviled: ultraviolent fotoromanzi (plural for fotoromanzo), comic strip stories told using photographed actors as if they were on a film set, with texts in balloons and captions. The most infamous offender was the pocket size magazine dedicated to Killing, a sadistic criminal wearing a skeleton suit, and Dana his equally vicious bleached blonde muse mostly seen in bri-nylon underwear. At the end of each chapter the pair escaped with stolen diamonds or briefcases full of cash, having tortured and slaughtered the owners and anyone else happening in their way in increasingly bizarre ways. The series continued from 1966 for three years, until legions of decency made the law stomp on the publication, banning it for good. The same thing happened in France to the already censored local editions. For some reason, Italians never attempted to transfer the exploits of the super criminal to film, but he did appear on Turkish screens as Kilink, in a watered down fashion omitting the gore and turning him into a semi-super hero in the Batman mode. The cult of the Italian originals grew though and some of the uncensored photo novels were repressed in the US some years back, sold as Sadistik with the texts in English.
Killing and Dana may have been told to quit but there was no stopping the flood of outrageousness reaching the cinemas and kiosks, as the Esotika book shows. More and more violent fotoromanzi, drawn comic strips and films were unleashed on the sensation-hungry public. Arthouse crowds were subjected to salacious material too, as juxtapositions in art and culture between high and low, mass and elite, artistic and consumerist started to blur. Respected film directors such as Luchino Visconti and Liliana Cavani amped up the transgressive content in their work with formerly unthinkable carnality. Sexual situations were still subject to censorship but extreme violence was rarely so. Films classified to adults in most countries were gleefully rated as suitable for the whole family, and still are. In fact violence has always been an integral part of Italian culture, from gladiator games to lip-smacking depictions of sufferings of martyrs in churches. There was no escaping the persistence of machismo in the country, nor the phenomenon's of organized crime and fascism or the real life horrors of the Anni di Piombo, the years of lead, a period of both far-left and far-right political terrorism.
Violence is there even in Italian cuisine. Strozzapreti are pasta in the form of short lengths of rope. The name translates as either priest stranglers or priest chokers, referring to a garrote that one would use to strangle a priest. You can also enjoy a Minne di Sant'Agata, Saint Agatha's Breasts, a pastry eaten during the first week of February. Agatha is the patron saint of the Sicilian city of Catania, where she was martyred when Roman soldiers gouged her breasts out with sharp weapons.
The majority of Italians nibbling on Agatha's busoms aren't criminals nor do they want to commit crimes. Yet, like the rest of us, they were always curious to know what perversions lurk in the underbelly of the society where the rules are broken without regard to authority. So, being allowed access to very strong horror films spiced with sex and vulgarity, they embraced the most extreme material they could find. When the films were made to look aesthetically pleasing, something Italians are good at, the thrill only intensified. You didn't pay for the ticket to see a plain looking murder victim in drab garb, you wanted a sexy one in leather and furs, or dressed in nothing at all.
This sentiment finds its ultimate expression in the fetishistic pop baroque of the giallo, a hybrid of lurid psychodrama, horror and detective noir with a whole lifestyle of it's own encompassing music, interior design, bold fashion statements and sexually obsessed behavior. Watching these films, you drift from one outlandishly decorated apartment to another, exchanging meaningful glances with spectacular women in revealing outfits and men sporting gorgeous moustaches. There are seductions, strange vices and drinks for everyone from a prominently placed bottle of JB whisky. Then, while Ennio Morricone plays on an Achilles Castiglioni-designed sound equipment, you strip nude for your killer.
There are quite a number of books in English on the gialli (plural for giallo), like Jonathan Rigby's European Gothic: Classics of Continental Horror Cinema, Maitland McDonagh's study on Dario Argento Broken Mirrors/Broken Minds and Adrian Luther Smith's Blood and Black Lace, the Definitive Guide to Italian Sex and Horror Movies, the latter published by the still running Darkside magazine. Essential as they are, what's missing in all is an integral part of the mystique, a focus on the actors of the films whose mere presence spark compositions of sound and color in the brain, fragments and colliding images from all their scenes of seduction and murder.
The Italian book 99 Donne, Stelle e Stelline del Cinema Italiano by Manlio Comarasca and Davide Pulici is apparently the only book that delivers long interviews in English by legendary female figures of not just giallos but also of general Italian exploitation, such as Barbara Bouchet of The Black Belly of the Tarantula, Erica Blanc of The Devil's Nightmare, Rosalba Neri of Amuck, Zora Kerova of Cannibal Ferox, Femi Benussi of The Killer Must Strike Again and Monica Zanchi of Emanuelle and the Last Cannibals. Their stories are wonderful. Who invited who to a past midnight drink on location in Tangiers and what happened afterwards? Personal secrets are revealed and co-stars dissected in fascinating detail. Directors Tinto Brass and Fernando De Leo get to have their say, too, giving insight to the processes of genre filmmaking. In addition to the interviews, there are articles in Italian on Laura Gemser, Therese Ann Savoy, Paola Senatore, Patrizia Webley, Ewa Aulin, Ornella Muti, Lara Wendel, Mariangela Giordano, Karin Schubert, Gloria Guida, Lilli Carati, Annabella Incontrera, Janet Agren, Eleonore Fani, Katherine McCall, the queen of giallo herself Edwige Fenech and more – the list goes on. Would have been an added plus to have a couple of male actors there as well like George Hilton or Ivan Rassimov. Still, the book is perfect as it is, and there are plenty of glamorous pictures.
The films themselves, then. With 994 pages, Marco Giusti's expanded edition of his Stracult – Dizionario del Film Italiani is the holy bible of Italian genre cinema. Titles are listed alphabetically and in most cases given a review, sometimes a whole essay. You'll never believe the amount of stuff Italians churned out to fill their screens during the pre-video era, literally thousands of genre films were shot there from the mid-sixties to the mid-eighties when their film industry all but crashed completely. This book is where we can learn about the existence of forgotten giallos, sex comedies, westerns and kung-fu westerns, arthouse films veering into exploitation, eurocrime epics, mondo movies and cheap porno productions starring the transsexual television presenter Maurizio Paradiso, curios that will probably be impossible ever to see but which make for fascinating reading nevertheless. Directors, composers of soundtracks, running times, distribution companies, actors, every detail is there. The book is in Italian only, and as such a reason to sign up for lessons of the language right now.
Many of the giallos were Italian-Spanish co-productions. In Spain, the films were often edited differently or cut to shreds to remove all the nudity as the dictatorship didn't allow any. After the death of Franco in 1975, a transition period towards democracy followed and the arts were immediately liberalized. In cinema, the years were called la época del destape, the age of the undress, and a special certificate "clasificada S" was established for adult-oriented films with softcore sex and heavy Cannibal Holocaust-level violence. Directors like Miguel Madrid (as Michael Skaife) got to let go with displays that must have staggered the crowds, as those in the kinky El Asesino de Muñecas / Killer of Dolls (1975) in which a disturbed young guy raised as a girl with only dolls as company begins to lose his grip on reality. The new permissiveness lit up homegrown stars, too. Susana Estrada and the exotic looking Nadiuska appeared on the covers of magazines on weekly basis. Nadiuska also scored a role later in the first Conan film, while Susana performed on a number of great recently repressed disco records and bared all on theatre stages during her popular live shows. She never crossed the line to outright hardcore but was seen inserting a metal tube protruding from the crotch of a guy in a silver robot suit.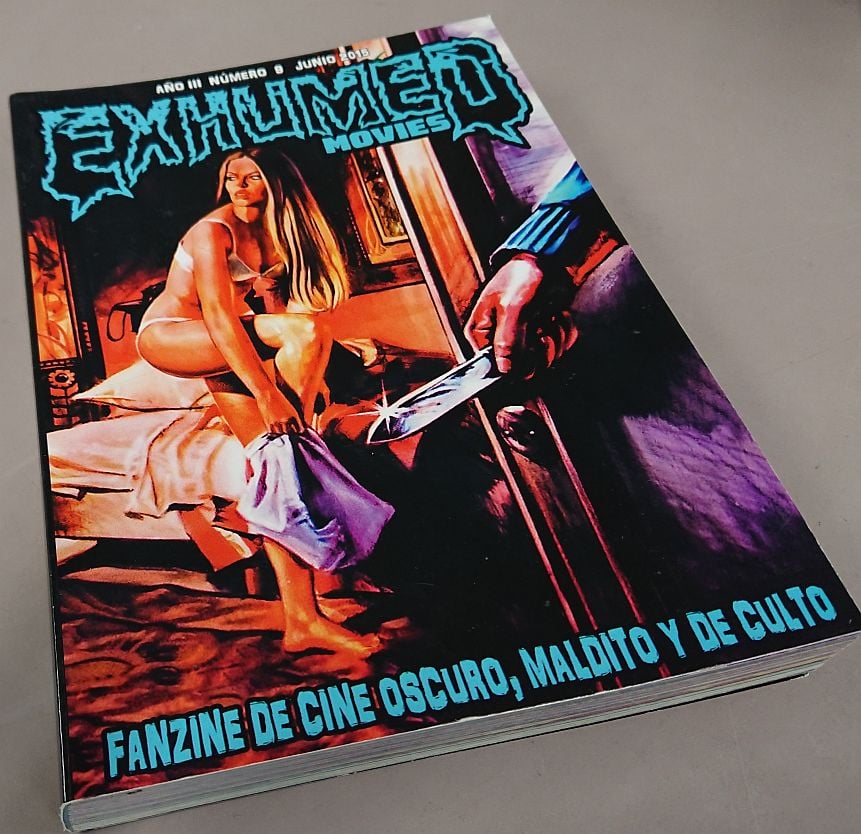 These days, "S" films and their actors have a huge following in Spain, with a popular fanzine or rather a series of book sized publications called Exhumed which covers the films with excellently written articles and illustrations, with none of the juvenile dude, "look at the hooters on that chick!" attitude that makes many American zines unreadable.
For more info on these films in English, keep reading the printed Darkside magazine. Should you excel in French, don't miss Mad Movies. Cinefantastique isn't half bad either but it does dwell on the mainstream a bit. Auf Deutsch, there's several but Deadline and X-Rated are the ones to buy the moment you arrive to the country, vaccinated and ready for currywurst and wherever the spirit of the due-to-the-virus defunct Kit Kat club lives on. You can also have Deadline and Darkside posted to your swanky apartment. Apparently that's the case with Mad Movies too, but the French being who they are, trying to sort out how isn't easy.
As for recently released discs of giallos, there's plenty on both DVD and Blu-ray: Amuck! with the always delightful Rosalba Neri plus the essential Strange Vice of Signora Wardh with Edwige Fenech. Dario Argento's Four Flies on Grey Velvet should still be available too. From Spain, there's the Killer of Dolls and the José Ramon Larraz box set containing Whirlpool, Vampyres and the dreamy Coming of Sin in uncut form.
More Reviews: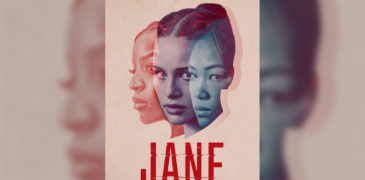 Jane (2022), directed and co-written by Sabrina Jaglom, is a supernatural, psychological thriller. Rishi Rajani also joins the writing credits. While Jaglom has a short she directed and production credits…